HIKING EXCURSION TO SA TORRE PICADA AND CAMÍ DE S'ILLETA
EASY WALK FROM PORT DE SOLLER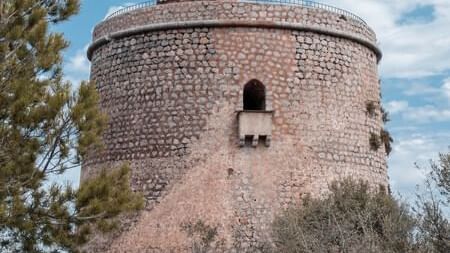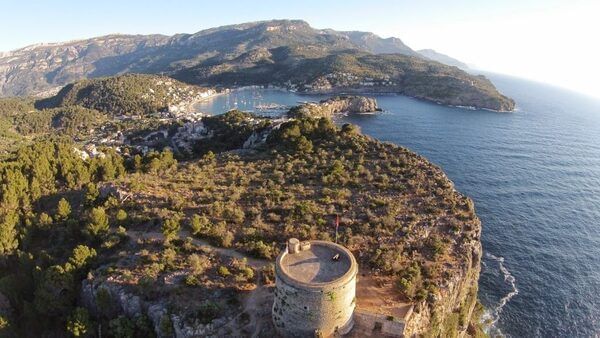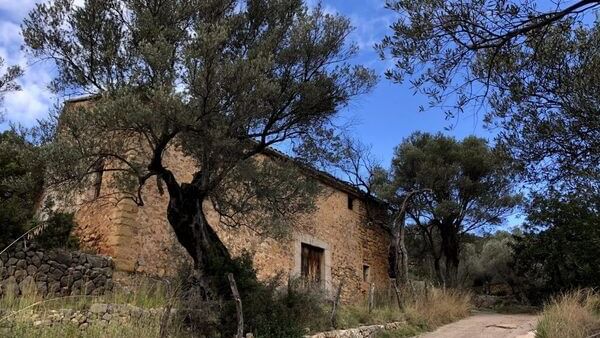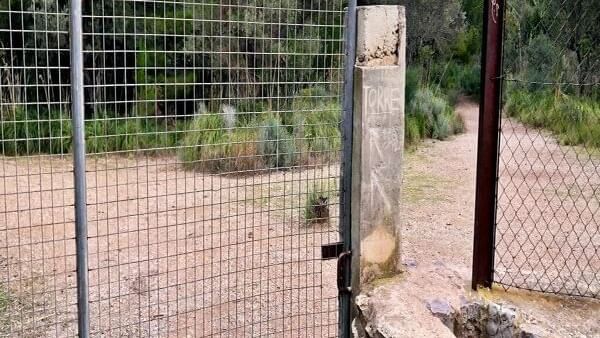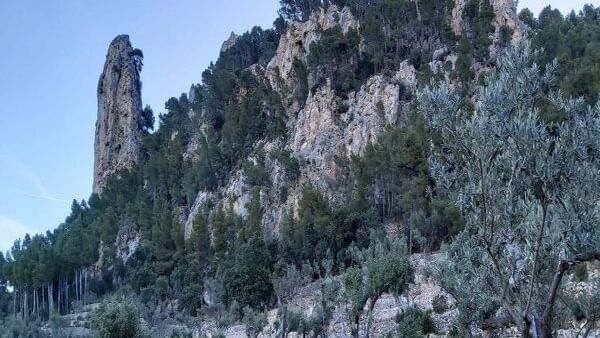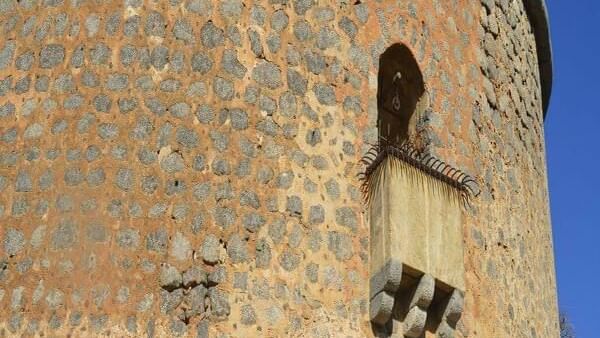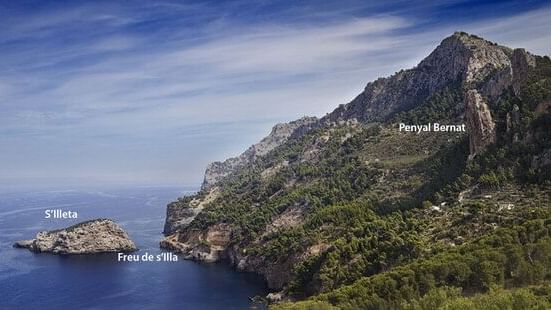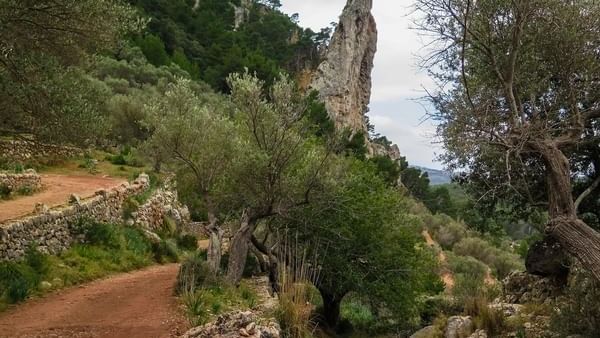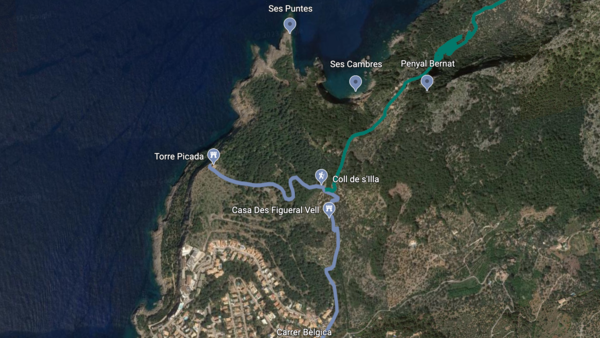 The island of Mallorca has always been a strategic point in the Mediterranean. Whether to establish trade routes or military settlements, our island has always been desired by great civilisations, and that is why the inhabitants of Mallorca built a great surveillance system along the entire coast of the island. A system made up of watchtowers located at the edge of the sea that were used to spot enemy ships or possible invasions, and which communicated with each other by means of smoke and fire signals to warn the whole island. Today many of these towers have disappeared, but others are still standing. Like Sa Torre Picada, located in the Port of Sóller. A tower full of history that today we suggest you visit by walking along the s'Illeta path, a place with unbeatable views of the north coast of Mallorca.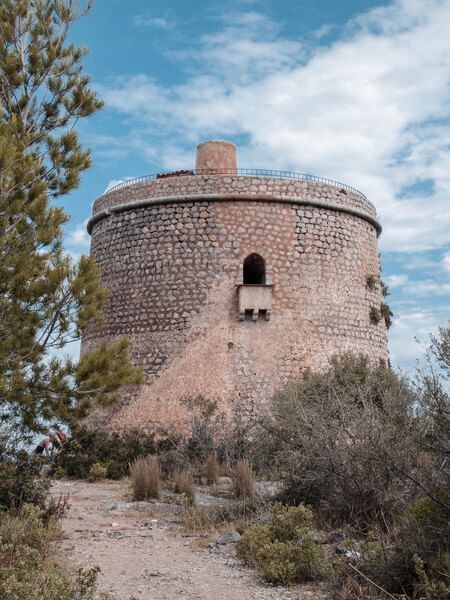 SA TORRE PICADA. HISTORY
As we have said, Sa Torre Picada is a watchtower that formed part of a system of signals and watchtowers located along the coast of Mallorca. Its construction was approved in 1561, after the invasion of the Sóller Valley by Turkish corsairs, but construction did not begin until 1614. Finally, at the beginning of the 17th century, in 1622 to be precise, the tower was completed. This date is still engraved at the entrance of the tower. In Sa Torre Picada lived 3 people in charge of lighting the signals in case of enemy sightings, signals that thanks to the network of towers finally reached the Torre de Àngel, located in the Royal Palace of La Almudaina in Palma. This was the place from which the defence was organised to deal with the threat. Thus, Sa Torre Picada remained active until the 19th century, a period in which it was mainly responsible for watching over smuggling. In addition, during the Spanish Civil War it was also used to watch planes coming from the mainland. Sa Torre Picada consists of two floors of vaulted ceilings and a terrace. The walls of the tower are about three metres wide, it is 11 metres high and an original cannon from the 23rd century is preserved on the terrace. Furthermore, in 1949 it was declared an Asset of Cultural Interest and has a very special value for the inhabitants of Sóller due to its history and its close relationship with the historical festival of Es Firó.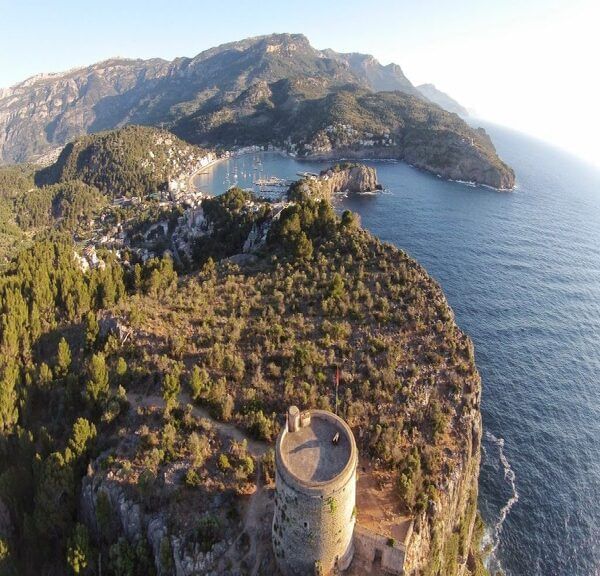 EXCURSION TO SA TORRE PICADA
If you are staying at the Aimia Hotel and would like to take an easy hiking route, close to the hotel, not too long and with unbeatable views of the Port of Sóller, the Mediterranean Sea and s'Illeta, and get to know one of the most special places in the Valley of Sóller, the excursion to Sa Torre Picada is, without a doubt, the best option. We will start our route leaving the Aimia Hotel in the direction of Carrer de Bèlgica. This is a street with a steep slope that we climb until we reach a sharp bend to the left. At this point, instead of turning around this bend, continue straight on through camí de s'Illeta. This is where our route begins. From this point we will go up an asphalt road that winds its way through olive and carob trees and that will take us closer to the coastal area of Ses Puntes and the Atalaya. This is where Sa Torre Picada is located. Along the way, you can see the Des Figueral Vell house,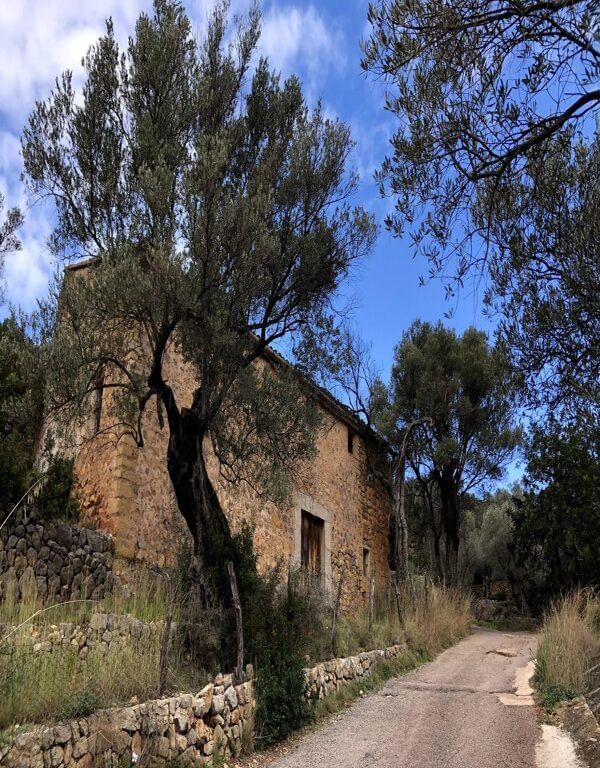 which used to be an oil mill, and two bends further up, you reach the Coll de S'Illa. A sharp bend to the right where you will see a large barrier and right next to it a small pass to cross it.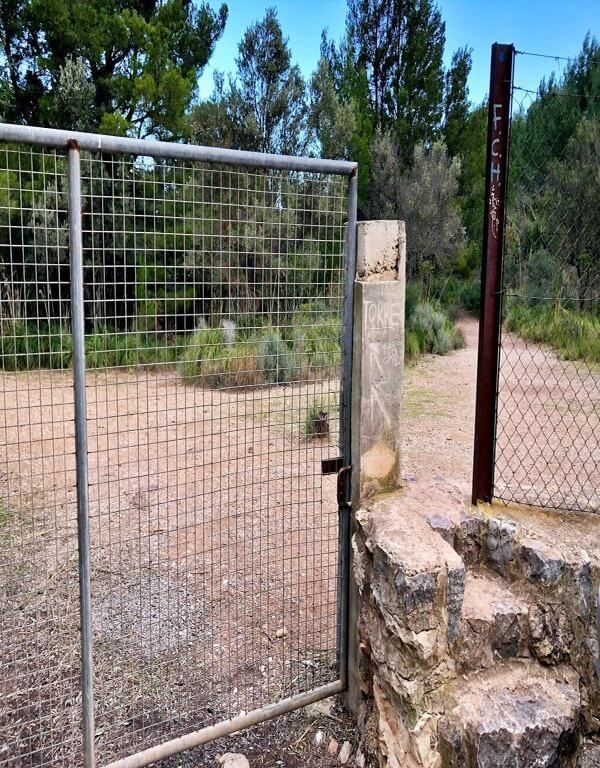 After crossing the pass, you will find yourself on a dirt esplanade with several paths. We take the path on our left. This old cart track is very steep and offers magnificent views of the coast and leads us to a plain full of olive trees. Here we take the path on the right until we reach Sa Torre Picada. Once there, we can cross the gate that leads us to the exterior patio of Sa Torre Picada. Here you can enjoy the incredible views while you take a break to have a snack in this place full of history. After visiting the tower and the landscapes it offers, we will continue our excursion returning to Coll de s'Illa along the same path. Once there, we will cross the small pass again and continue ascending along the camí de s'Illeta.
After walking for approximately 10 minutes you will reach a much flatter area of the path and at a certain point you will see how the path changes from asphalt to dirt. Just at this point, if we look to our right, we can see the pointed Penyal Bernat,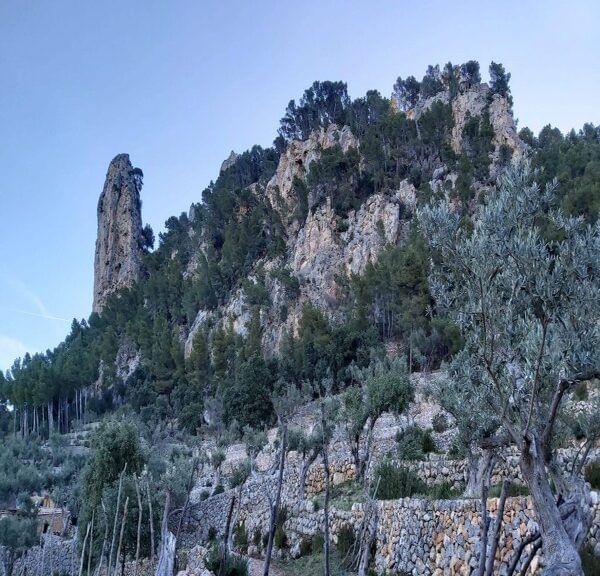 an imposing, slightly sloping rock formation, and to our left, we can see Ses Puntes, Sa Torre Picada and Ses Cambres, a small cove that can only be reached by boat. It is important to point out that at this point, where the asphalt ends, there is no more mobile phone coverage. So it is important to know that from this point onwards we will not be able to make calls or send messages. Having said that, we continue our ascent between pines and alzinas and with the Mediterranean Sea surrounding the islet of s'Illeta on our left.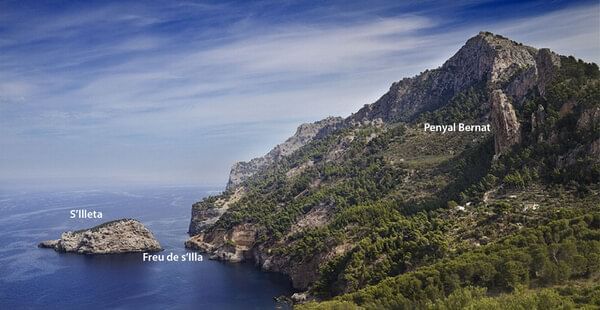 S'Illeta is an islet located on the north coast, between Ses Puntes and Sa Costera. It is a unique place due to its geography and location. It is a place where there is a small sea passage formed by the coast itself and S'Illeta - Es Freu de s'Illa - which can be crossed by boat. Moreover, the islet itself means that there is a unique underwater ecosystem in the surrounding area. For this reason, the creation of the s'Illeta underwater reserve has been requested, and it is a place that we can visit with diving excursions departing from the Port of Sóller and Cala Tuent.
Continuing along our route, we will reach the end of the S'Illeta path after passing several olive groves such as Can Joan de Ca Sa Dida or the houses of Ca Ses Bales. The end of the path will be marked by the barriers of the Finca de s'Illeta estate that cut off the path itself, although the Puig de Balitx and Pas de s'Heura hiking route follows this path and therefore access is allowed to all hikers. However, returning to our route, we will see that next to these barriers there is a small olive grove. This is Ca'n Bernat Clapa, a very friendly inhabitant of the Sóller Valley who always offers juice, coffee or refreshments to visitors who stop to see him. So we recommend you go and say hello to him, as from his olive grove you can also enjoy incredible views of the sea. Finally, after this short break, we will start our way back to the Aimia Hotel. To do so, all we have to do is return along the same path we have taken until we reach the Carrer de Bèlgica again. We will then descend all the way back to the Aimia Hotel to enjoy a well-deserved meal in the Airecel Restaurant before relaxing in the heart of Puerto de Sóller after having walked along one of its most special and emblematic paths. If you are staying at our hotel and would like more information about Sa Torre Picada or other hiking routes, please do not hesitate to ask our reception team, who will be happy to help you.
INFORMATON OF INTEREST
Duration: 2 hour and 30 min. approx.
Difficulty: Easy
Recommended minimum age: 4 years old
Route: Port de Sóller -Coll de s'Illa - Sa Torre Picada - Coll de s'Illa - Cima cami de s'Illeta - Port de Sóller
Not suitable for pushchairs.