Cala Tuent: a mediterranean paradise.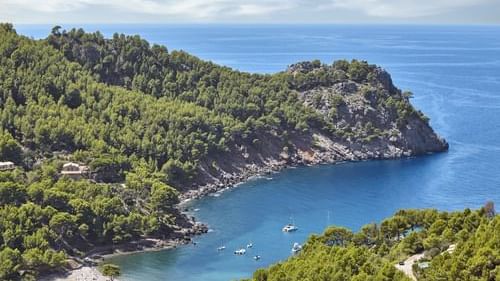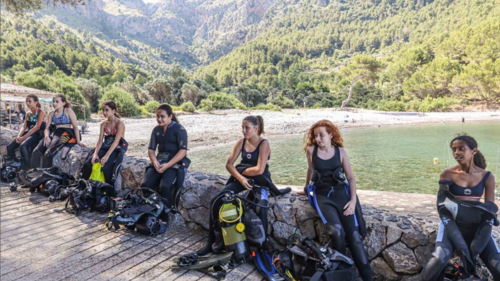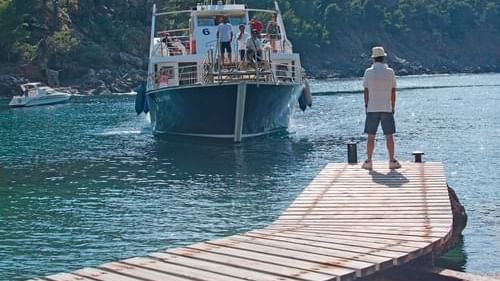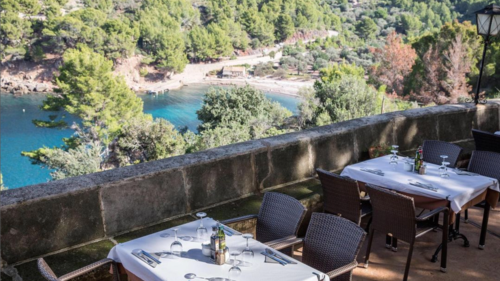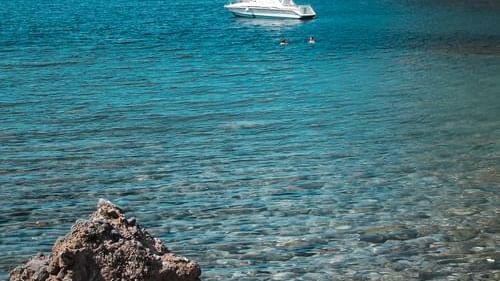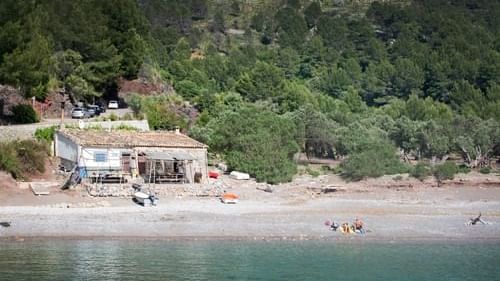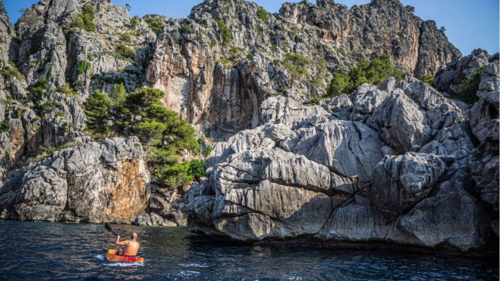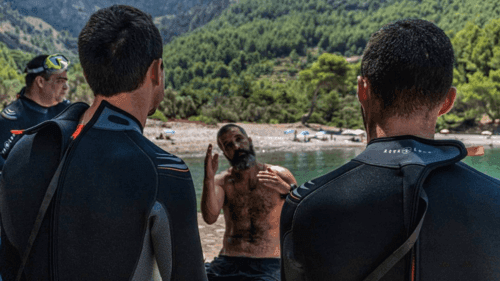 The spectacular coves of the Serra de Tramuntana mountain range and its crystalline blue waters are two of the characteristics that make visiting these fantastic Mediterranean spots in spring and summer a perfect plan. Magical places where you can connect with nature and the sea and enjoy the peace and fresh air. Places to relax and get to know the northwest coast of Mallorca in a very special way and enjoy your holidays in the Sóller Valley to the full. Therefore, today we bring you one of those special places that we definitely recommend you to visit during your stay at the Aimia Hotel: Cala Tuent.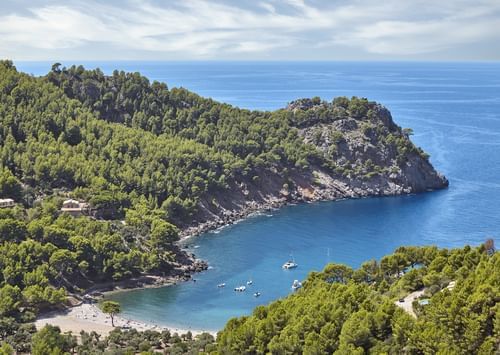 Located in an idyllic enclave on the northwest coast of Mallorca, between Sa Costera and Sa Calobra, right at the foot of Puig Major, Cala Tuent is one of the few unspoilt coves that remain on the island of Mallorca. With its crystal-clear waters and dreamlike landscapes, it would not be surprising if this cove always had a large number of visitors, but this is not usually the case, and therein lies its magic. Due to its specific location, Cala Tuent is mostly frequented by locals. Residents from the municipalities of Escorca, Fornalutx and Sóller; and it is precisely this secluded location away from the urban centres that makes Cala Tuent a perfect place to live a unique experience and enjoy the nature and peace of the Mediterranean.

So, how can we get to Cala Tuent from the Aimia Hotel? There are two main means of transport: by boat and by car. We recommend you to go by boat for a complete experience. From the Aimia Hotel we can go to the main quay of the Port of Sóller, from where the company Barcos Azules makes daily ferry trips to Cala Tuent on a fantastic trip including a stop at a sea cave on the north coast. A trip along the Mediterranean with spectacular views and explanations of some of the coast's curiosities; although if you prefer more intimacy and freedom of timetables, there are also various smaller companies offering charters and boat rentals that you can hire in the Port of Sóller itself. The other main means of transport is by car. Leaving the Aimia Hotel take the Sóller road and take the exit towards Lluch on the Puig Major road. About 30 minutes later you will reach the turn-off to the Sa Calobra road. One of the most iconic roads on the island of Mallorca with unique landscapes and emblematic places such as "Es Nú de Sa Corbata". Although it is true that it is a road with incredible landscapes, if you get very dizzy with the car we do not recommend you to use this means of transport due to the large number of curves on this road and the duration of the journey: approximately 60 minutes from the Aimia Hotel.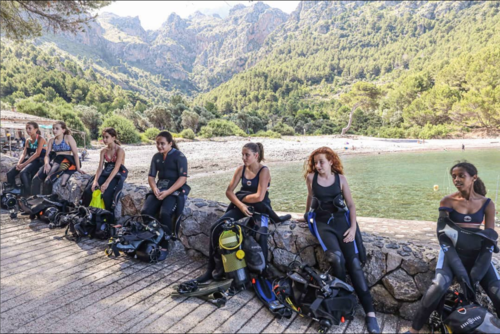 Whatever the means of transport, once we arrive at Cala Tuent, we will find ourselves in front of a virgin cove 180 metres wide, mostly made of stone, with a wooden jetty (where the boat will leave us), a picturesque porch located on the right side of the cove and a large pine tree in the central area. So all we have to do on arrival is find our perfect spot to spend the day and enjoy this marvellous place.

Obviously, as this is one of the few unspoilt coves in Mallorca, we will see practically nothing here. There are no restaurants, beach bars, sun loungers, showers, shops, etc. There is nothing at all. However, this is not entirely true and that is why we are going to tell you all the "secrets" that this place hides in order to enjoy a 100% Mediterranean experience to the maximum. The first thing to do if we want to get to know the place well is to head for the picturesque porch on the beach. A place full of fishing tackle, buoys and the odd boat. Toni Blau lives there. A friendly fisherman who will be delighted to meet you and offer you a pleasant conversation on his terrace facing the sea about any curiosity you may have about the place. A place so magical and exclusive that the 2016 Estrella Damm advertising spot "Las pequeñas cosas" (The little things) was filmed here.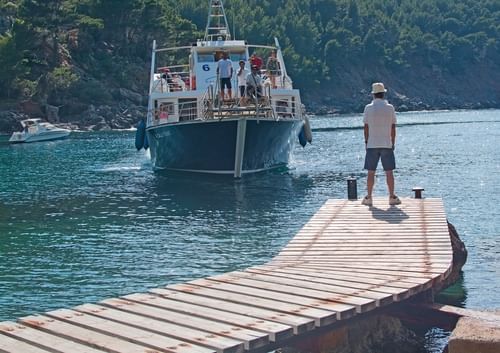 And it is precisely in this little house of Toni Blau where you can also meet Curro, one of the owners of Tuent Adventure, a wonderful small company that operates in Cala Tuent and Sa Calobra and offers all kinds of diving courses and dives with qualified instructors (from beginners to Dive Master) and water activities with its fleet of kayaks and paddle surfboards. They also organise snorkelling excursions by boat, visiting caves, cliffs, springs and other secret corners of the area. A unique service in a perfect location that you can enjoy every day from 09.00 to 20.00h from March to November. In addition Tuent Adventure also offers fantastic private rest areas with large gardens, outdoor showers, toilets and a large outdoor kitchen with barbecue for its customers! So it's definitely a perfect plan to make the most of Cala Tuent.
As for food, if you don't want to bring a picnic or cook anything, Cala Tuent hides a restaurant located at the top of the left hill of the cove. On the opposite side of the idyllic porch, there is a small dirt track. Following it, we reach an asphalted road, which we cross perpendicularly following the dirt road until we reach Es Vergeret, the only restaurant in Cala Tuent, in 5-10 minutes. An emblematic place chosen by many people to celebrate special events due to its large terrace covered by majestic pine trees and for having unbeatable views of the whole valley of Cala Tuent and the Mediterranean Sea. An idyllic place where you can eat and enjoy Mediterranean cuisine overlooking the sea.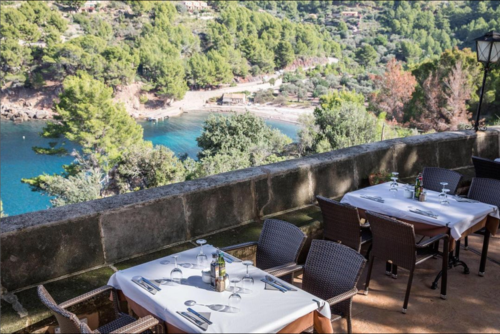 In the afternoon, after having spent a fantastic day in this dream place of the Mediterranean, we will return to the Aimia Hotel for a pleasant ferry ride back to the Port of Sóller at the time selected at the time of purchasing the tickets. Upon arrival we recommend you to relax in our hotel facilities before completing the day with our Airecel dinners in our Airecel Restaurant. A very special dinner prepared with fresh, local and seasonal products and accompanied by our perfect selection of wines.

When we choose the island of Mallorca for our holidays we think about getting to know this wonderful island to the full, its character, its people, its nature and beauty, its most spectacular and special corners, etc.; and Cala Tuent is, without any doubt, one of these spectacular corners that will allow us to get closer to this feeling and discover the authentic Mediterranean essence. A magical place that you will always remember. If you are staying at the Aimia Hotel and would like more information about this wonderful place, or some of the companies mentioned in the article, do not hesitate to ask our reception team! We will be happy to help you!
USEFUL INFORMATION
Blue Boats timetable (Tickets must be booked in advance):
Port of Sóller - Cala Tuent: 09:50h
Cala Tuent - Port of Sóller: 16:40h
From April onwards departures every day with more timetables
Tuent Adventure timetable:
Every day from 09.00 to 18.00h from March to November.

Opening times Restaurant Es Vergeret:
From 12.00h to 17.00h (Monday closed)