Alternative activities to do in Sóller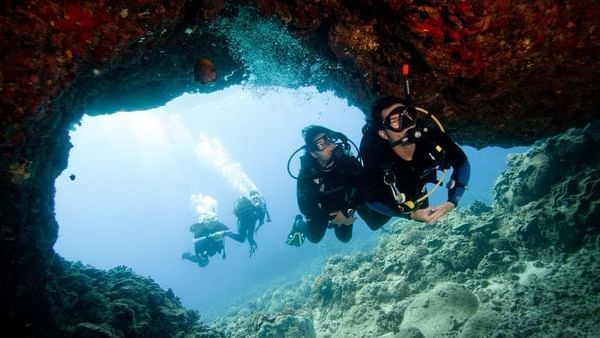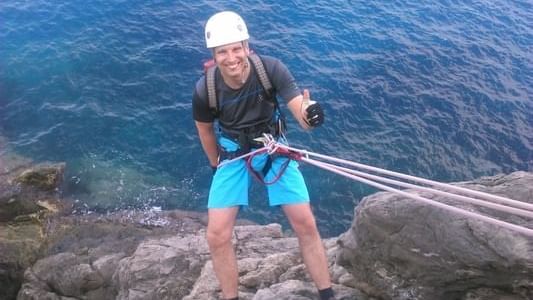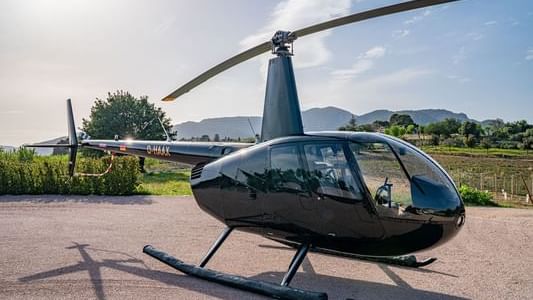 From Hotel Aimia we bring you a list of alternative activities, beyond the cultural visits or the beaches, that you can enjoy in Sóller and its surroundings during your stay in Mallorca. From a trip on a fishing boat with professional sailors to discovering the unspoilt coves and caves of the island by diving or coasteering, discover all that Mallorca and Sóller have to offer!
1. Helicopter trip with HeliMallorca
See Mallorca from the air with a helicopter ride with HeliMallorca, one of the island's leading helicopter agencies. Helimallorca offers a range of services and excursions to suit everyone's tastes to create a personal and unforgettable experience. These range from scenic coastal, mountain and vineyard tours to gourmet experiences and sunset flights.
2. Horseback riding
For lovers of animals and tranquillity, we suggest a horseback ride through the Serra Nord Natural Park, a natural enclave of the Serra de Tramuntana, a UNESCO World Heritage Site. La Gubia organises excursions for groups (from 2 people upwards) of varying lengths, some of which include a picnic in the heart of nature. An ideal plan for the whole family.
3. Hot air balloon ride
One of the most unique and exclusive activities you can experience in Mallorca is a hot air balloon flight in which you can enjoy the spectacular views and natural landscapes of our island in complete comfort and safety.
IB Ballooning offers different types of flights and all kinds of personalised plans for a magical experience with friends or family. It is especially recommended to take off from the coast in the afternoon to enjoy the sunset in all its splendour.
4. Experience authentic fishing
Pescaturismo Mallorca gives you the unique opportunity to experience a real sea wolf for a day. Travel aboard a professional fishing boat with the best local fishermen and learn all about authentic fishing. Or, if you prefer, you can enjoy a relaxing day in the island's unspoilt coves, swimming and discovering the most secluded and paradisiacal beaches of our natural environment.
5. Unique boat trip
Boats leave almost every day from the Port of Sóller for the most secret, protected and beautiful places in Mallorca.
Soller Charter Experience has a wide selection of excursions and trips to spend an unforgettable day sailing along the coast, visiting less frequented beaches or simply enjoying a day at sea with your loved ones. They offer different experiences, from full day charters, half day charters and diving in privileged enclaves to a special pre/post wedding service.
6. Diving and snorkelling
A very interesting activity for sea and diving enthusiasts is to dive in the crystal clear waters of our coves. Octopus Mallorca organises boat trips to the most secluded coves in the Sóller area and will advise you on the best diving and snorkelling spots so that you can enjoy the hidden corners of the Mediterranean. There is something for everyone: diving, snorkelling or diving courses for beginners organised by reliable professionals.
7. Excursion to the Cabrera marine reserve
One of the most special visits to make during your stay in Mallorca is, without a doubt, the ferry excursion to the Cabrera marine reserve, a natural park located in the south of the island that is home to dozens of protected species of fauna and flora, creating a unique ecosystem in this area of the Mediterranean.
The ferries "Excursions a Cabrera" organise various itineraries around the island: they depart from Colònia de Sant Jordi and depending on the route chosen you can visit the Blue Cave, a natural sea cave, or enjoy some free time to stroll through the lush nature of the islet.
8. Visit the Mallorcan wine cellars
If you prefer a quieter plan with an interesting gastronomic offer, we suggest you visit some of the most famous Mallorcan wineries. With a long tradition of wine and winegrowing, in Mallorca you will find a wide range of wine routes that will not leave you indifferent.
Among many others of great quality, Bodegas Munar, Son Sureda Ric, Bodega Biniagual, Bodegas Castell Miquel, Vins Nadal and Macià Battle stand out. The latter, in particular, is located very close to the hotel and is a real treasure trove of Mallorcan wineries, as in addition to its incredible guided tours, it offers a train ride through its vineyards.
9. Coasteering
If, on the other hand, you are an adrenaline lover, we recommend that you try coasteering during your stay in Mallorca: travel along the north coast of Mallorca combining hiking, diving, climbing, rope bridges and other disciplines that promise unforgettable emotions and sensations.
MallorcAlpina offers different abseiling lines near the coast of Sóller with different difficulties and durations, allowing both experienced users and those with no previous experience in coasteering to enjoy this sport.
10. Visit to La Raixa
Finally, we suggest a visit to La Raixa, a magnificent estate, famous for its lush gardens, ponds and mountain views. It is located in the municipality of Bunyola, very close to Sóller, and is undoubtedly an interesting stop for all those who want to experience nature, calm and the unique Mallorcan landscape.
From Hotel Aimia, we hope you have enjoyed these alternative activities to make the most of your stay in Sóller. If you have any questions or need information about timetables, transport, prices or any other details, we will be delighted to help you at reception.