"UNLOCKING THE ENCHANTMENT OF PUERTO DE SÓLLER"
"A comprehensive guide to experiencing unforgettable moments in the charming Port of Sóller."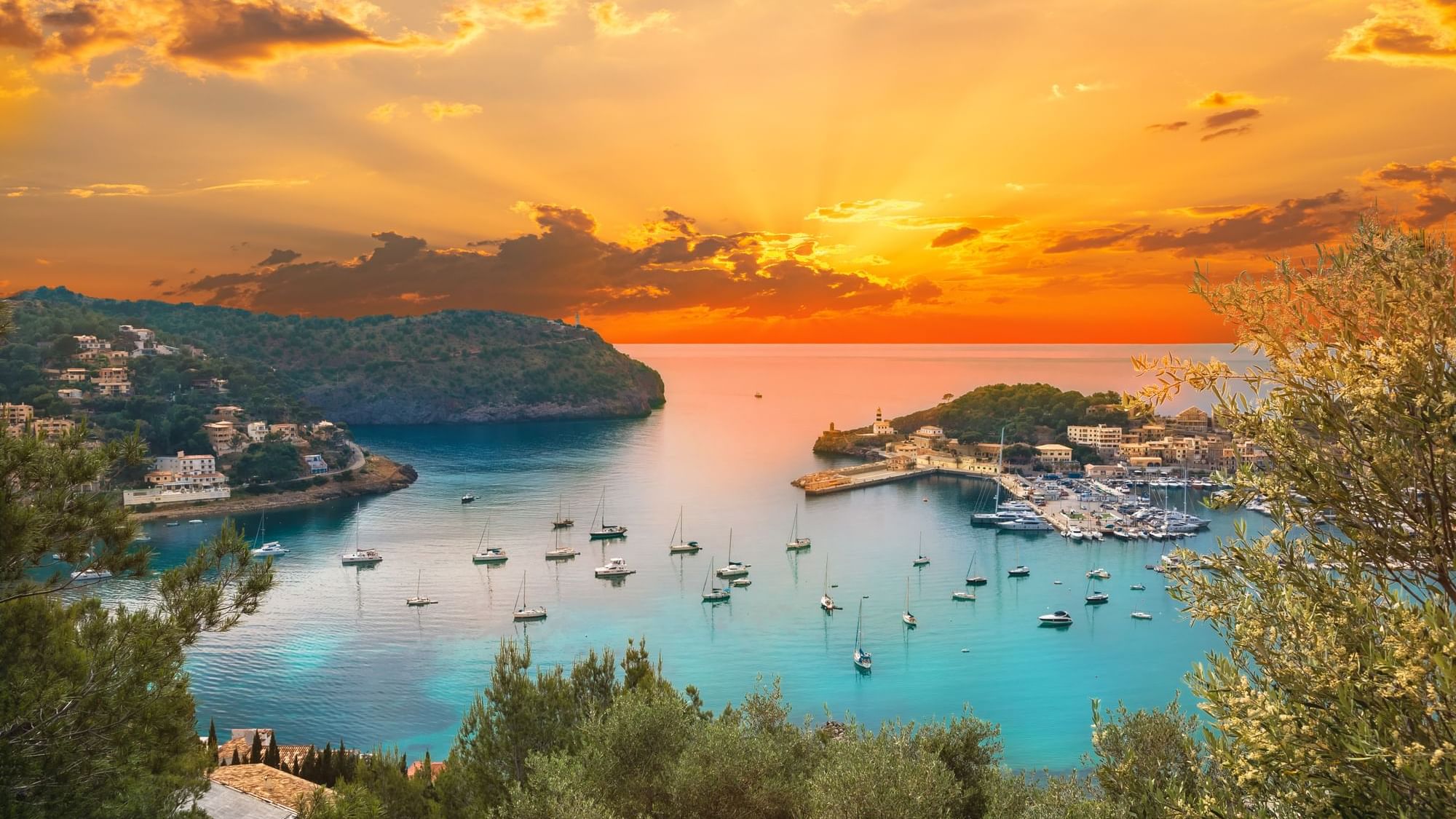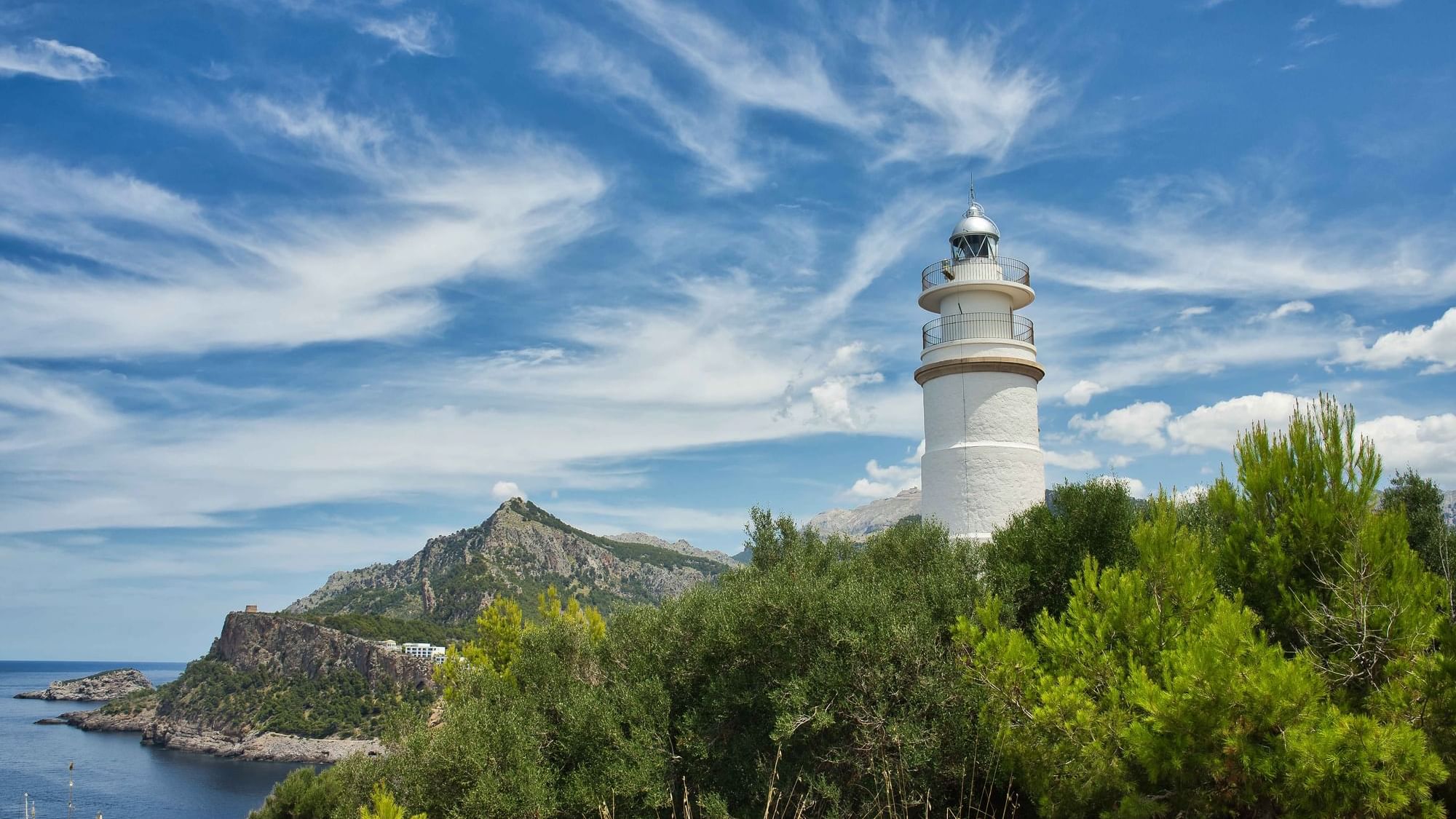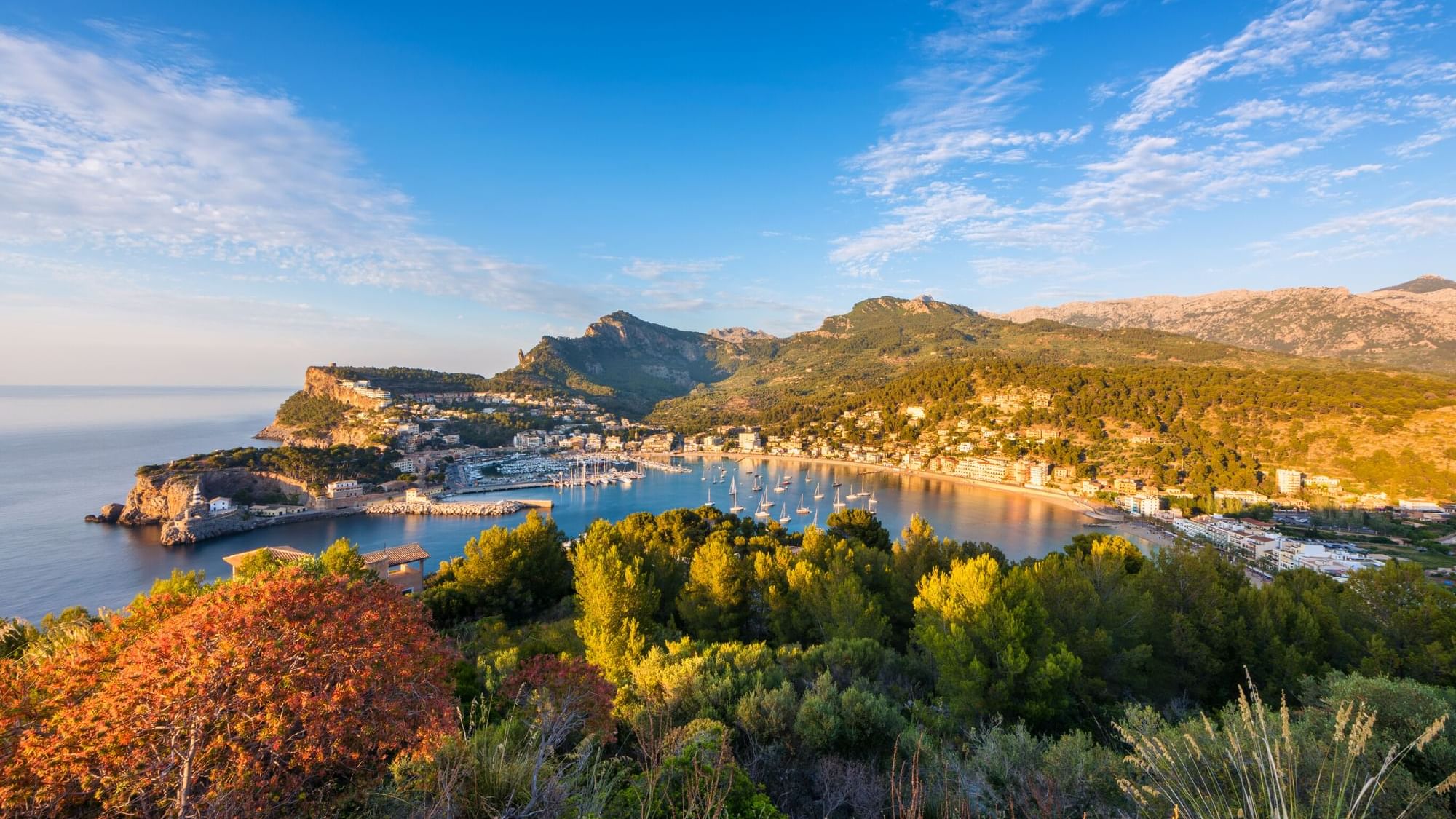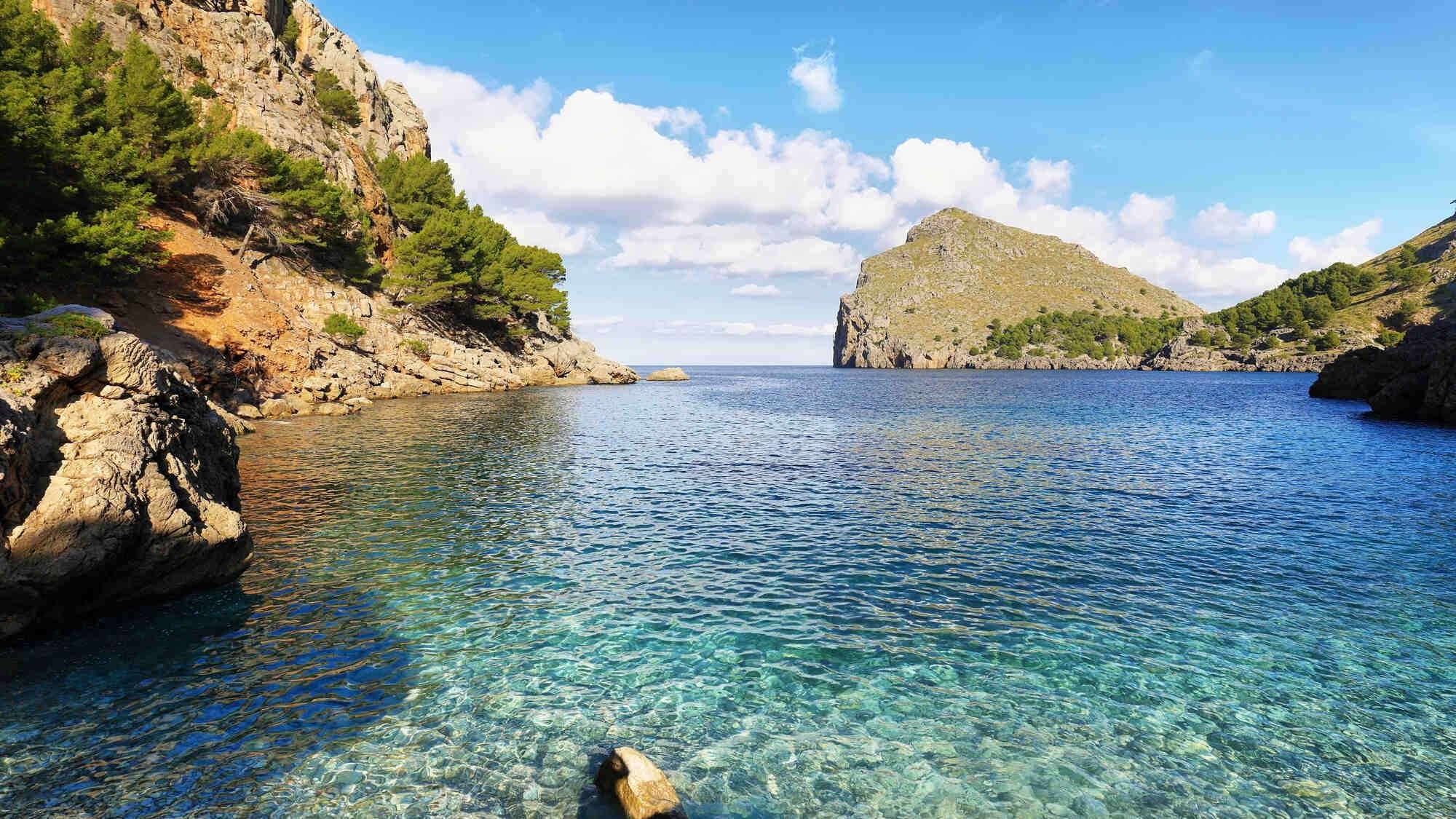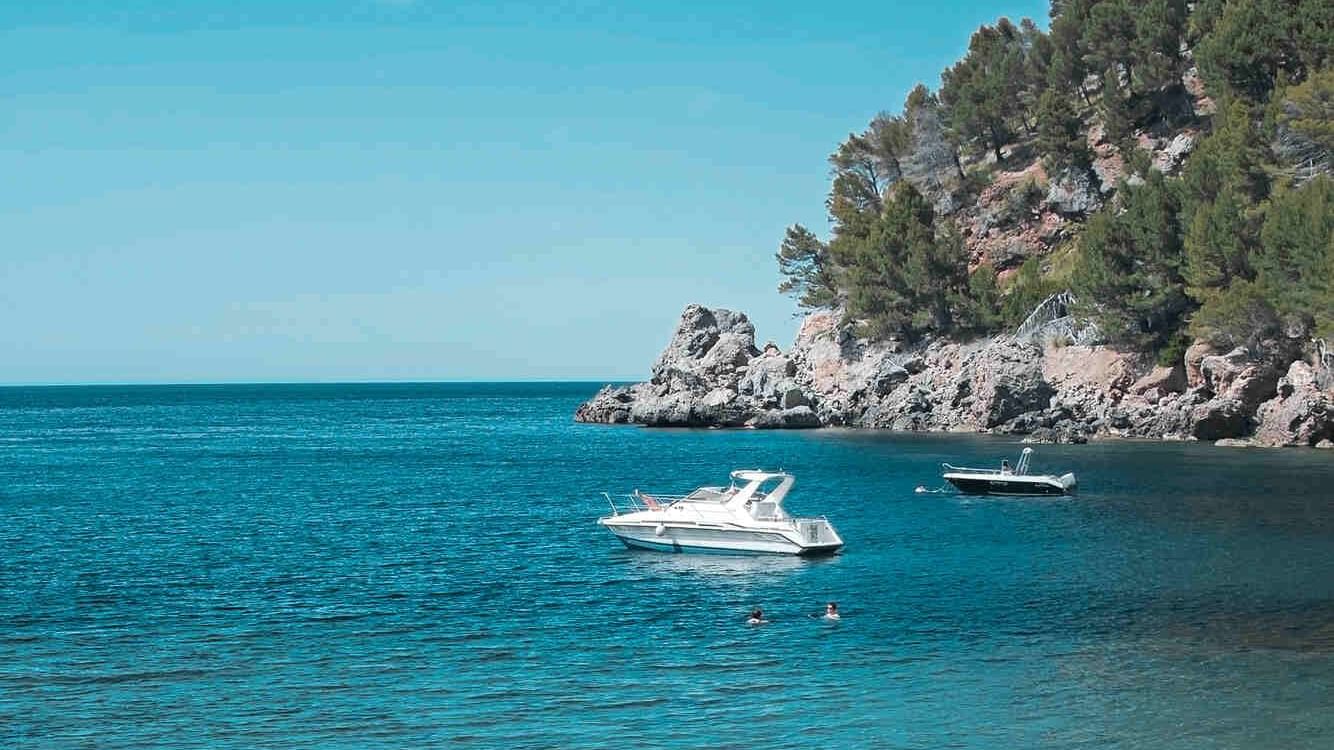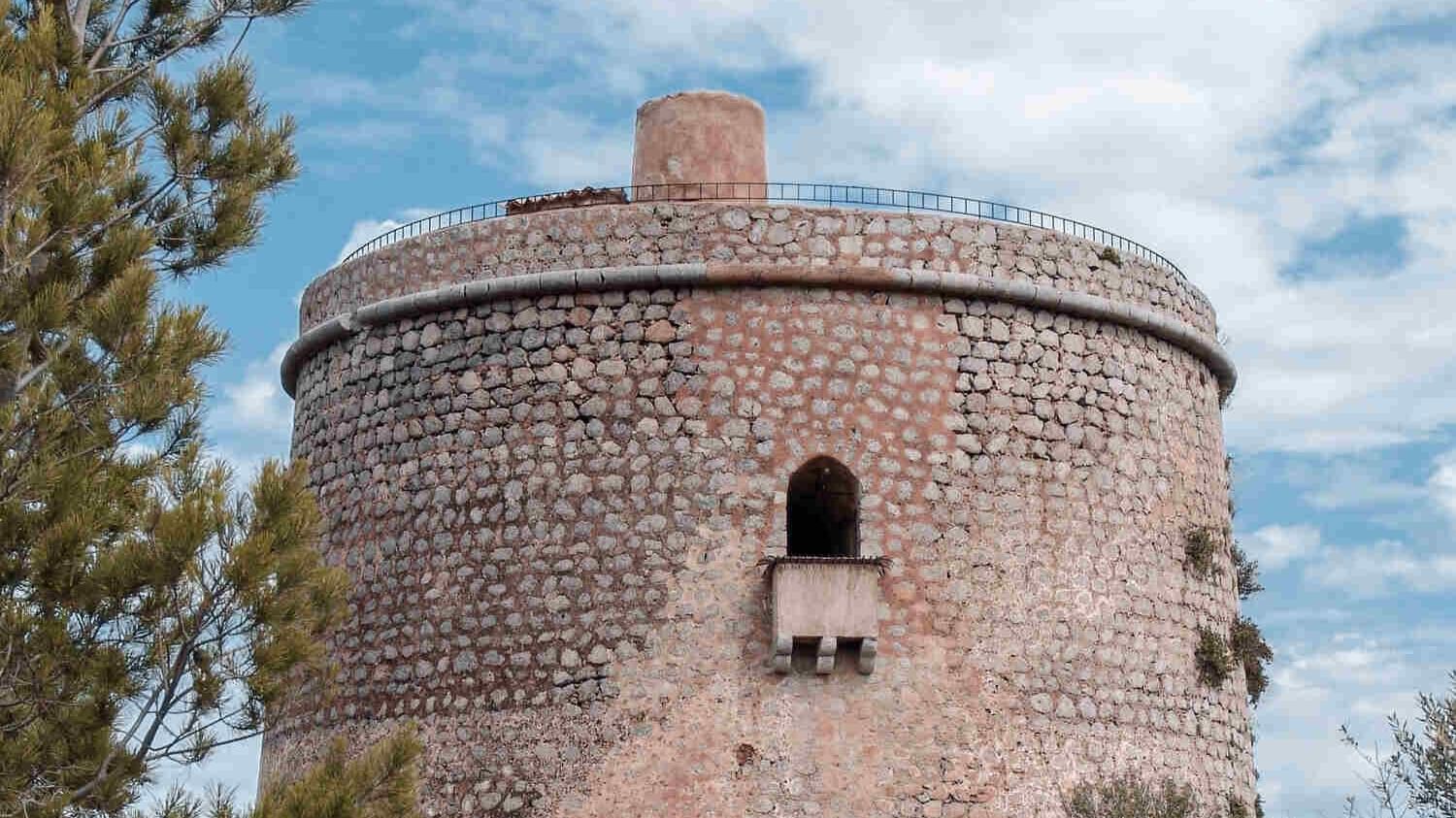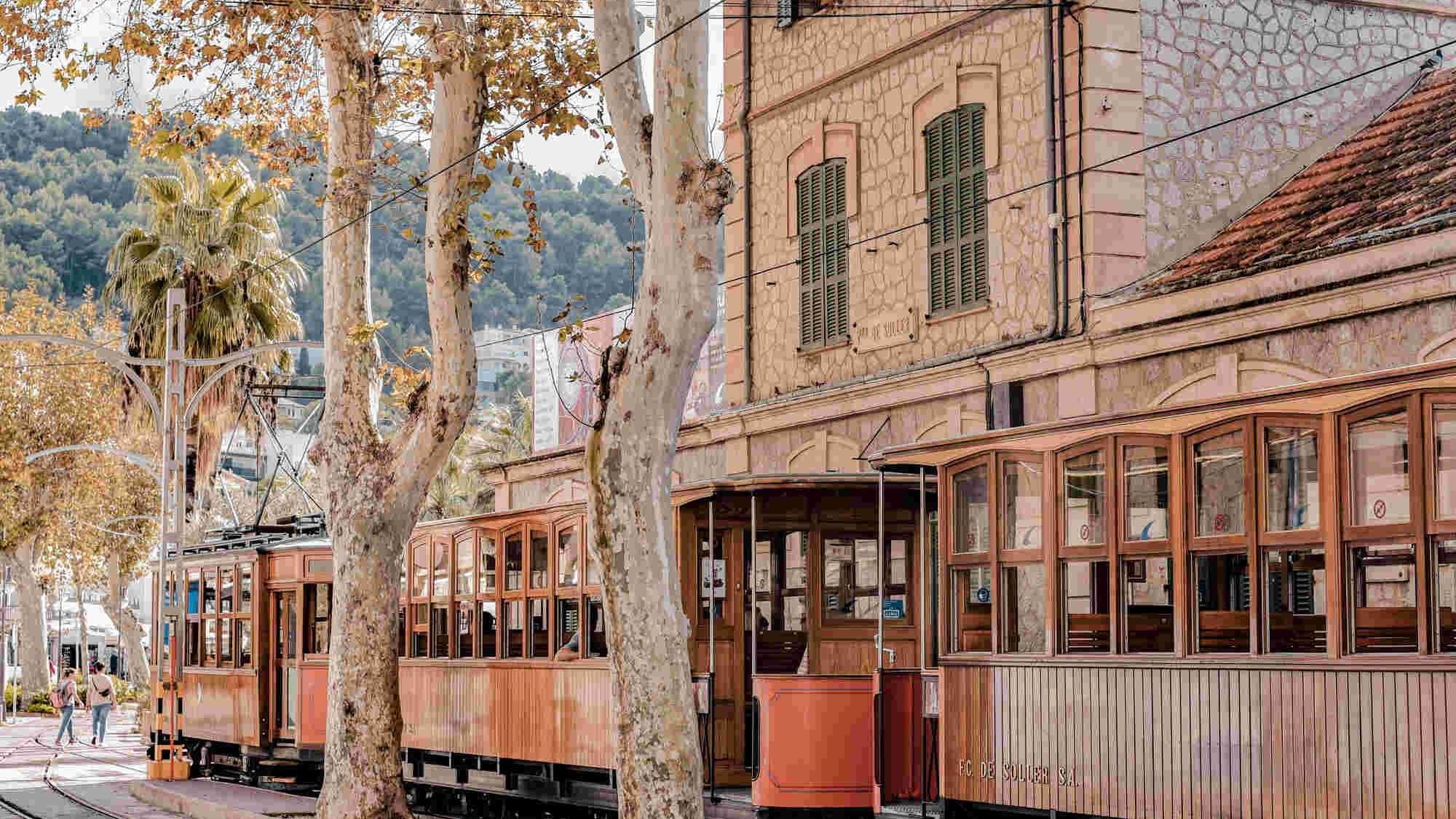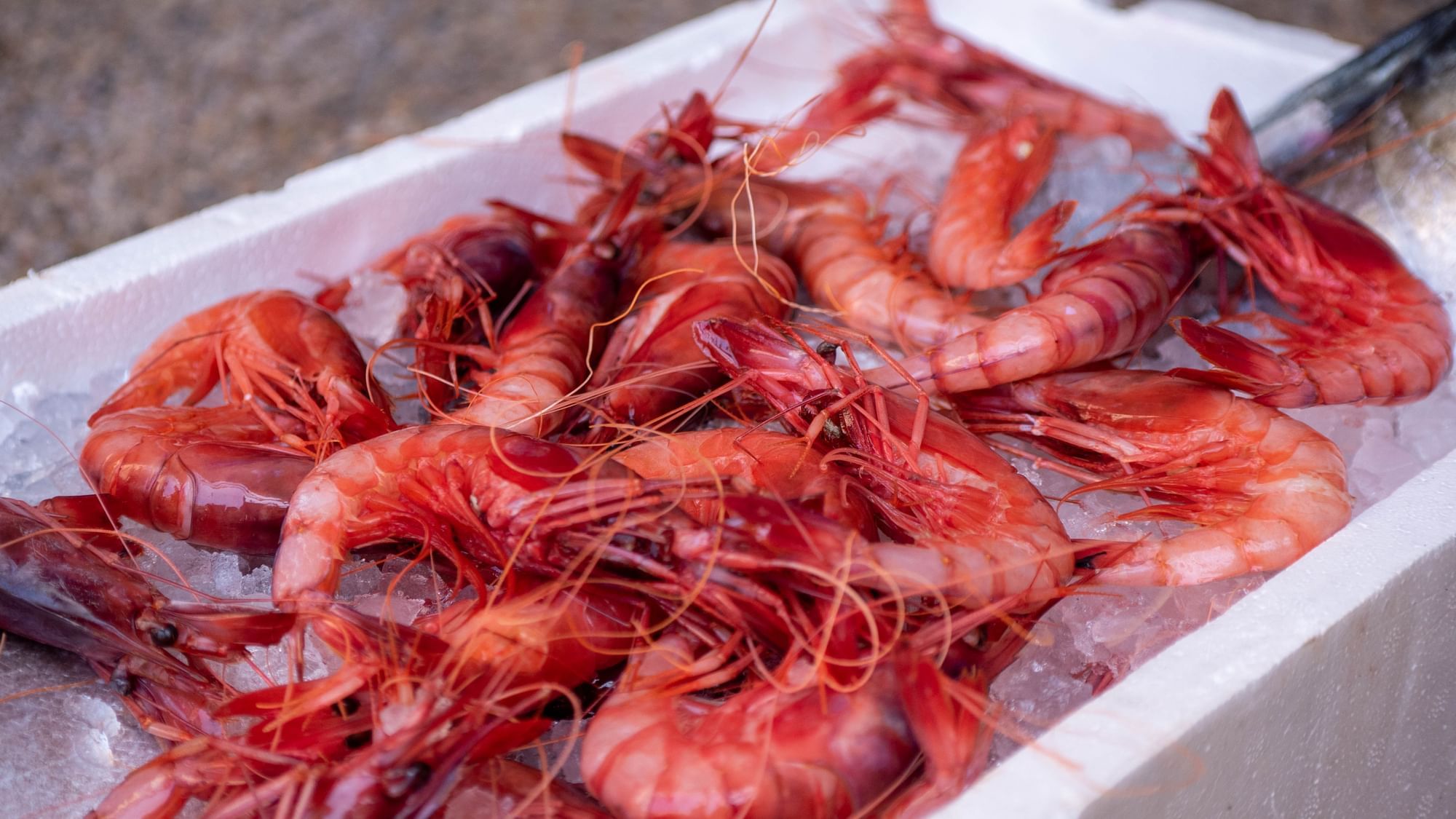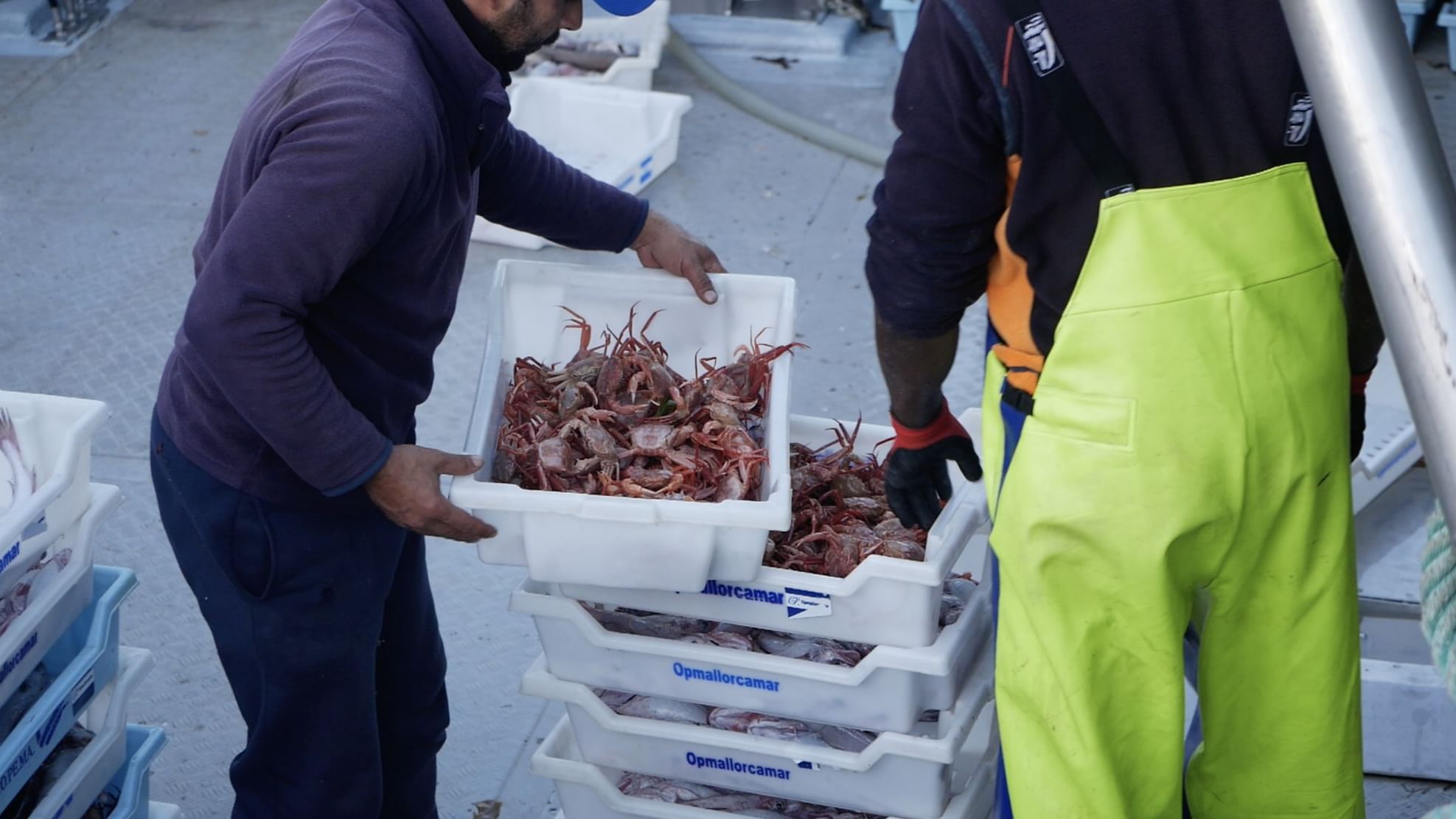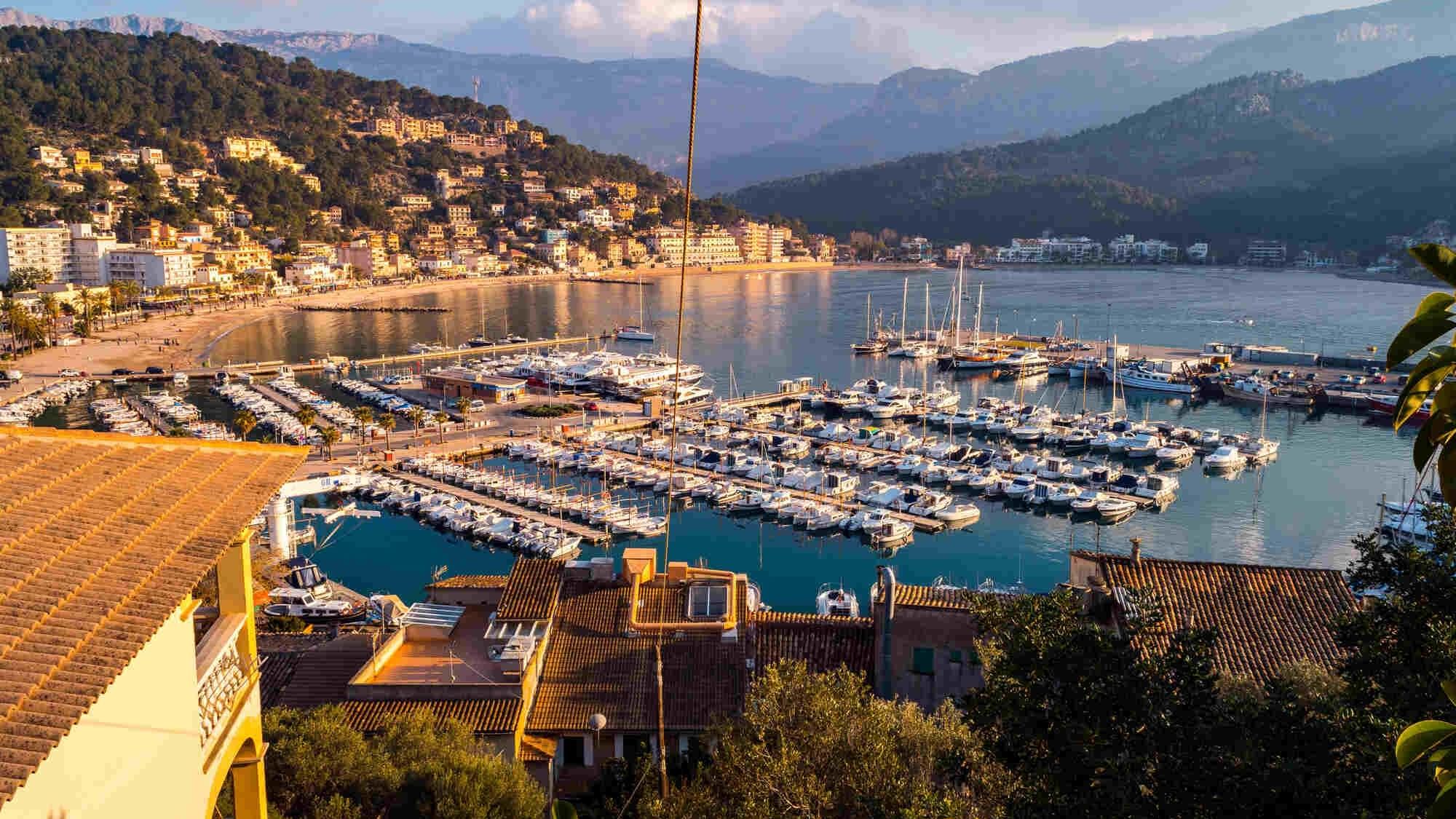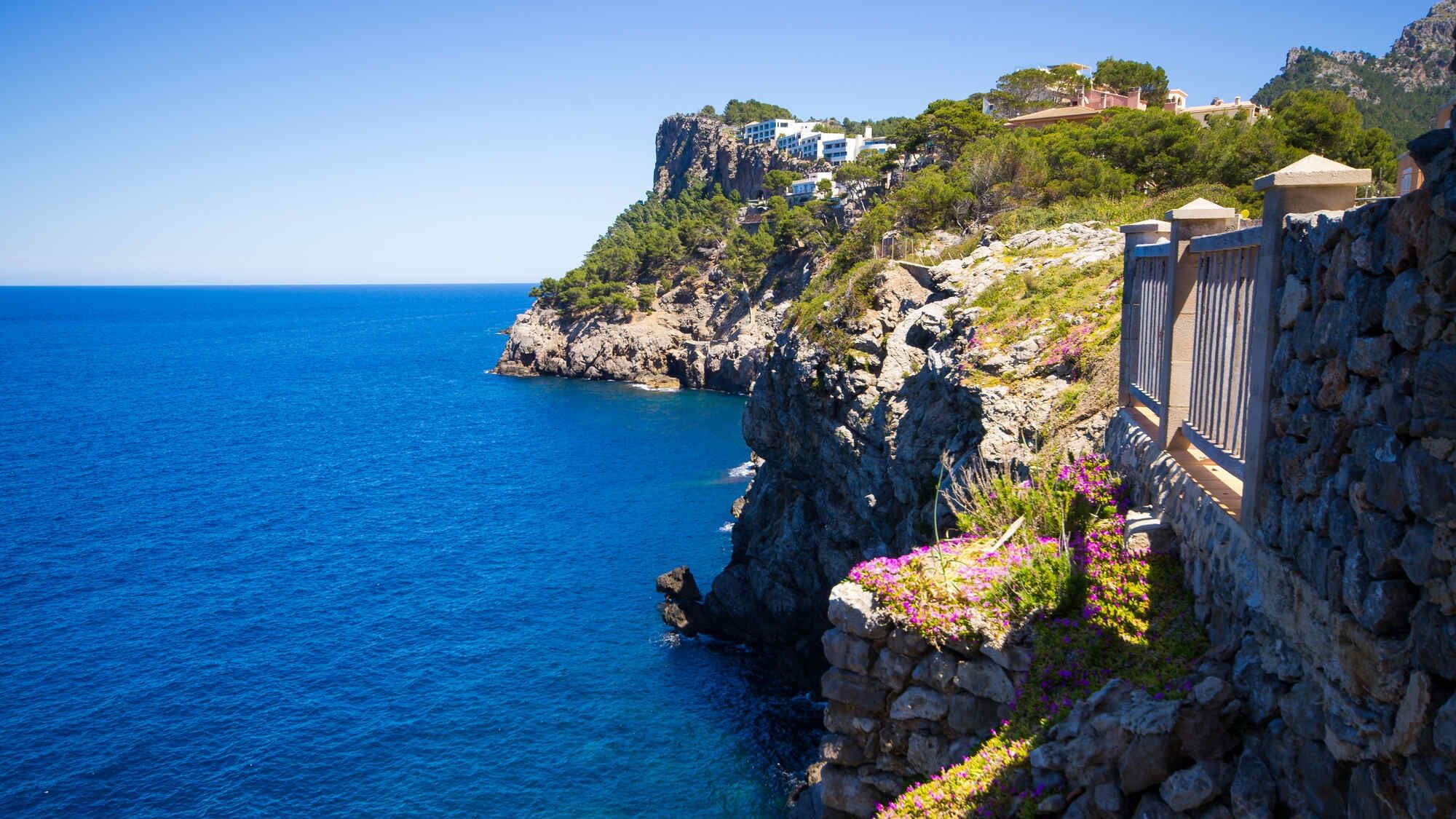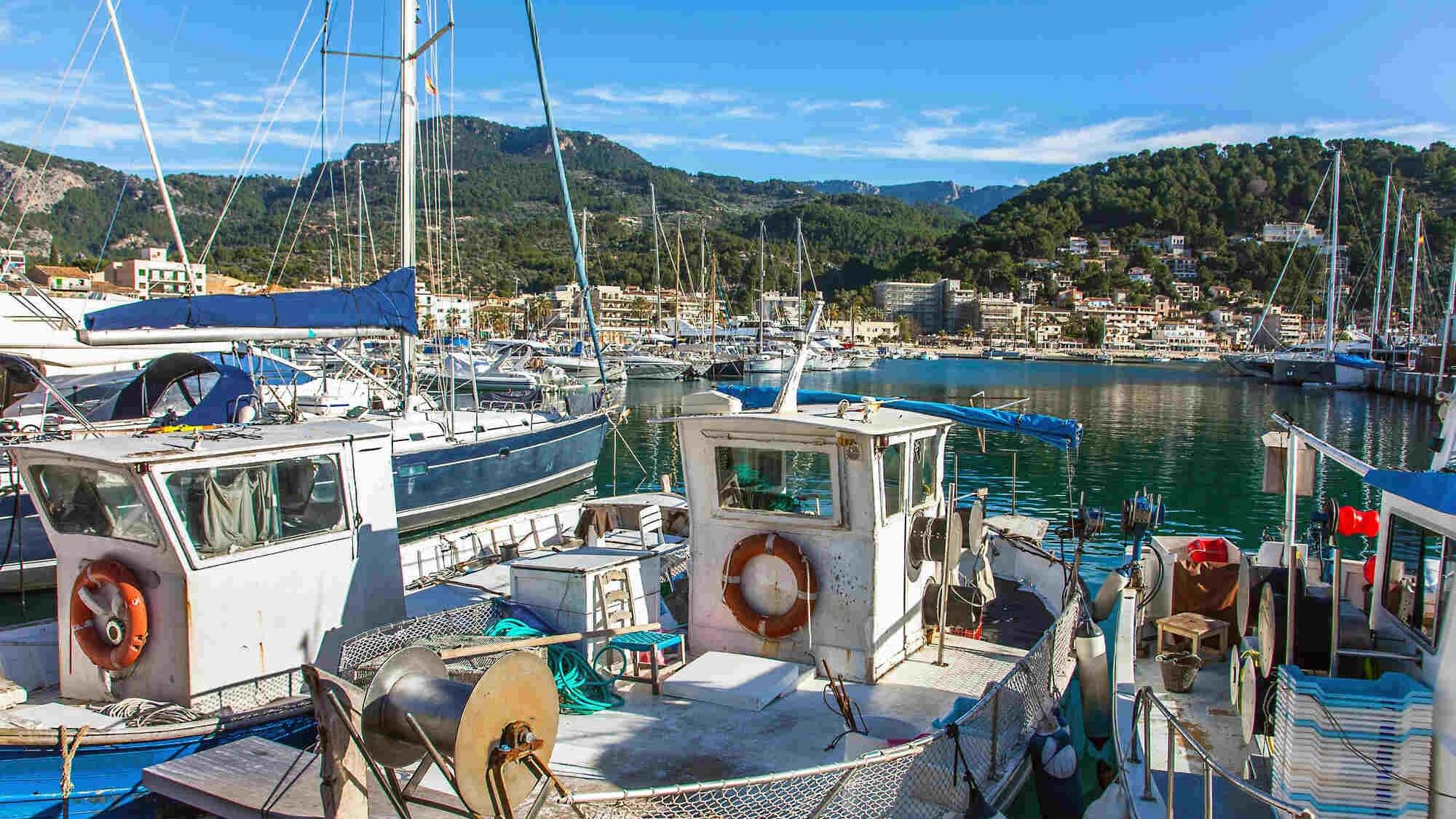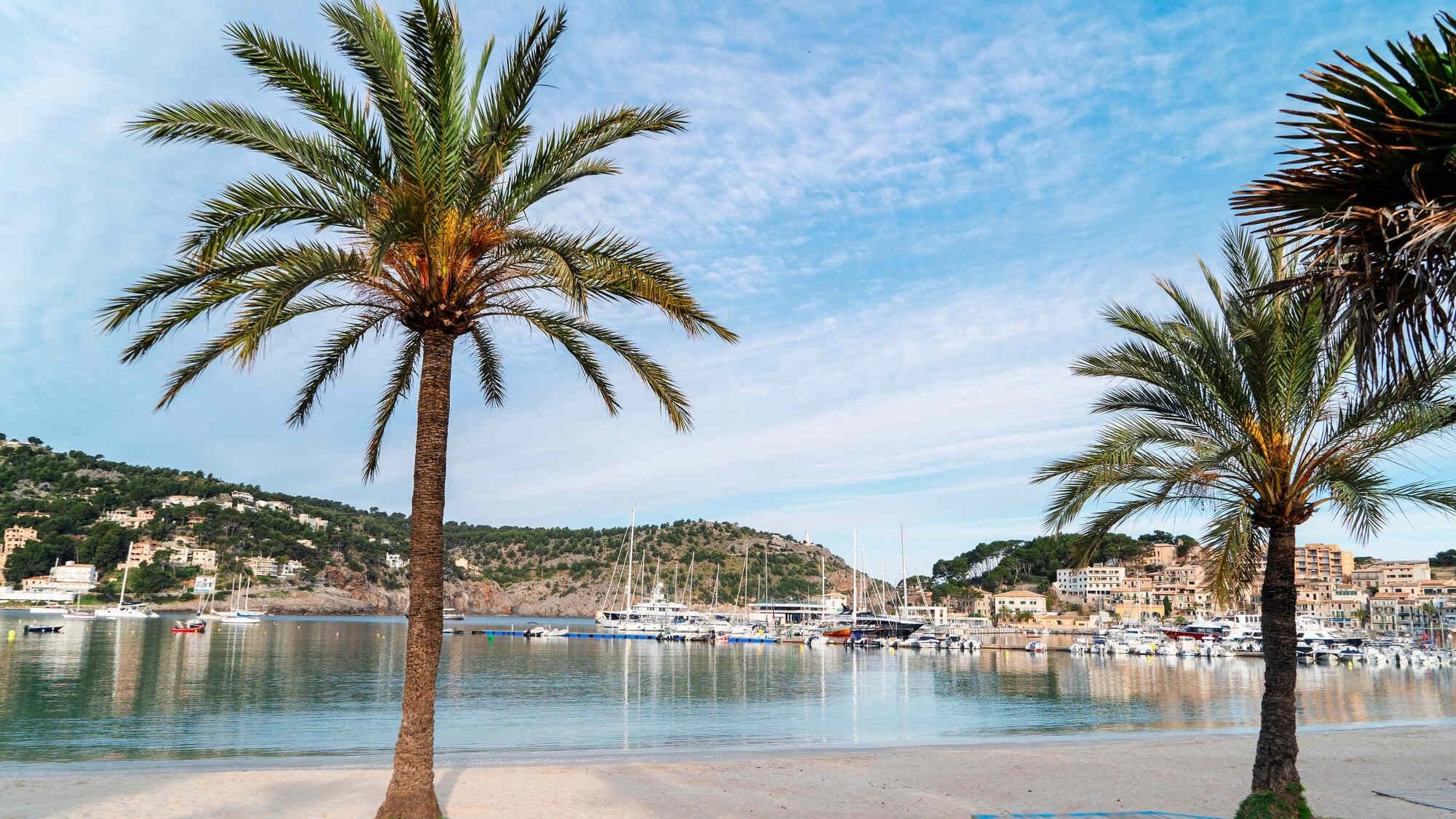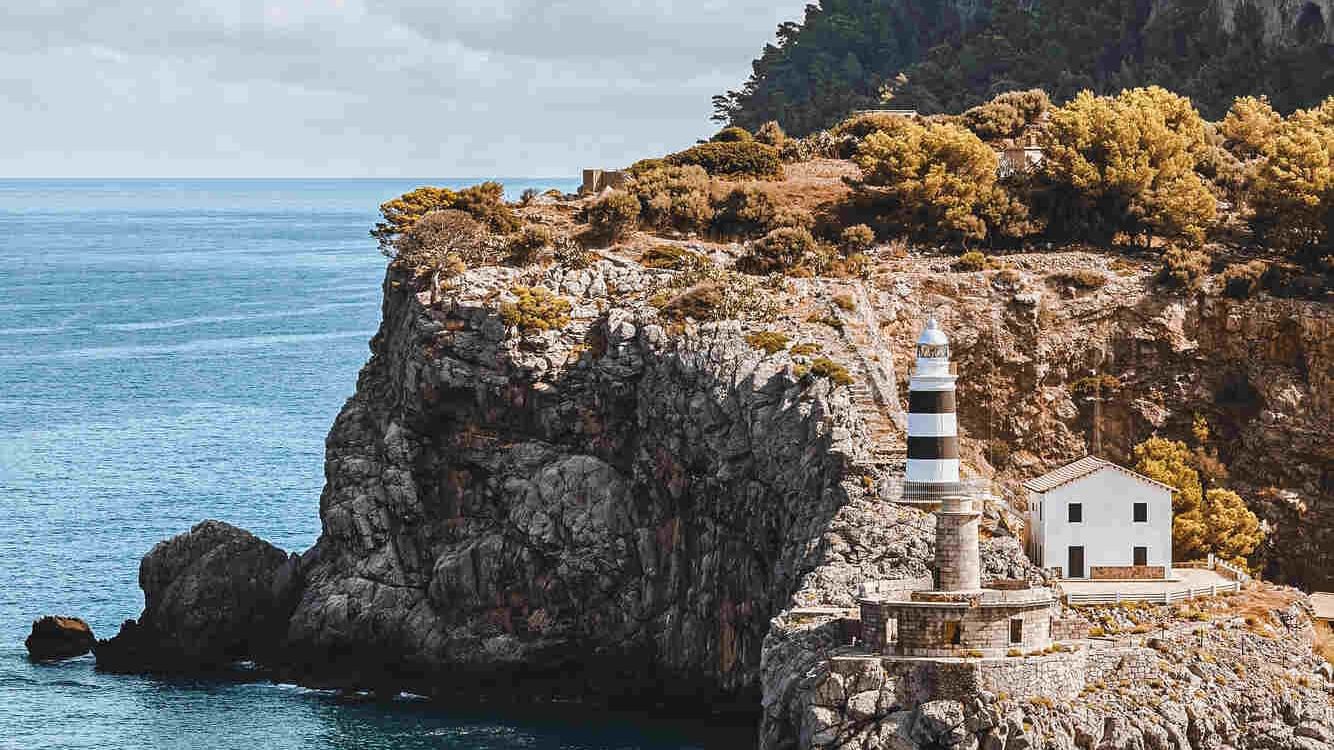 Indulge in the unique privilege of creating unforgettable memories in the stunning Puerto de Sóller during the summer months. This destination, nestled between the Mediterranean Sea and the majestic Sierra de Tramuntana, offers countless opportunities to explore the northern coast of Mallorca. From thrilling boat excursions and rides on the historic Sóller tram to captivating beaches, hiking trails, and exquisite local cuisine, immerse yourself in the Mediterranean culture to the fullest. In this comprehensive guide, you'll discover valuable tips, intriguing insights, must-visit attractions, transportation options, and all the essential information to make the most of your stay in one of the most beautiful and historic ports in the Tramuntana region. Don't miss out on anything!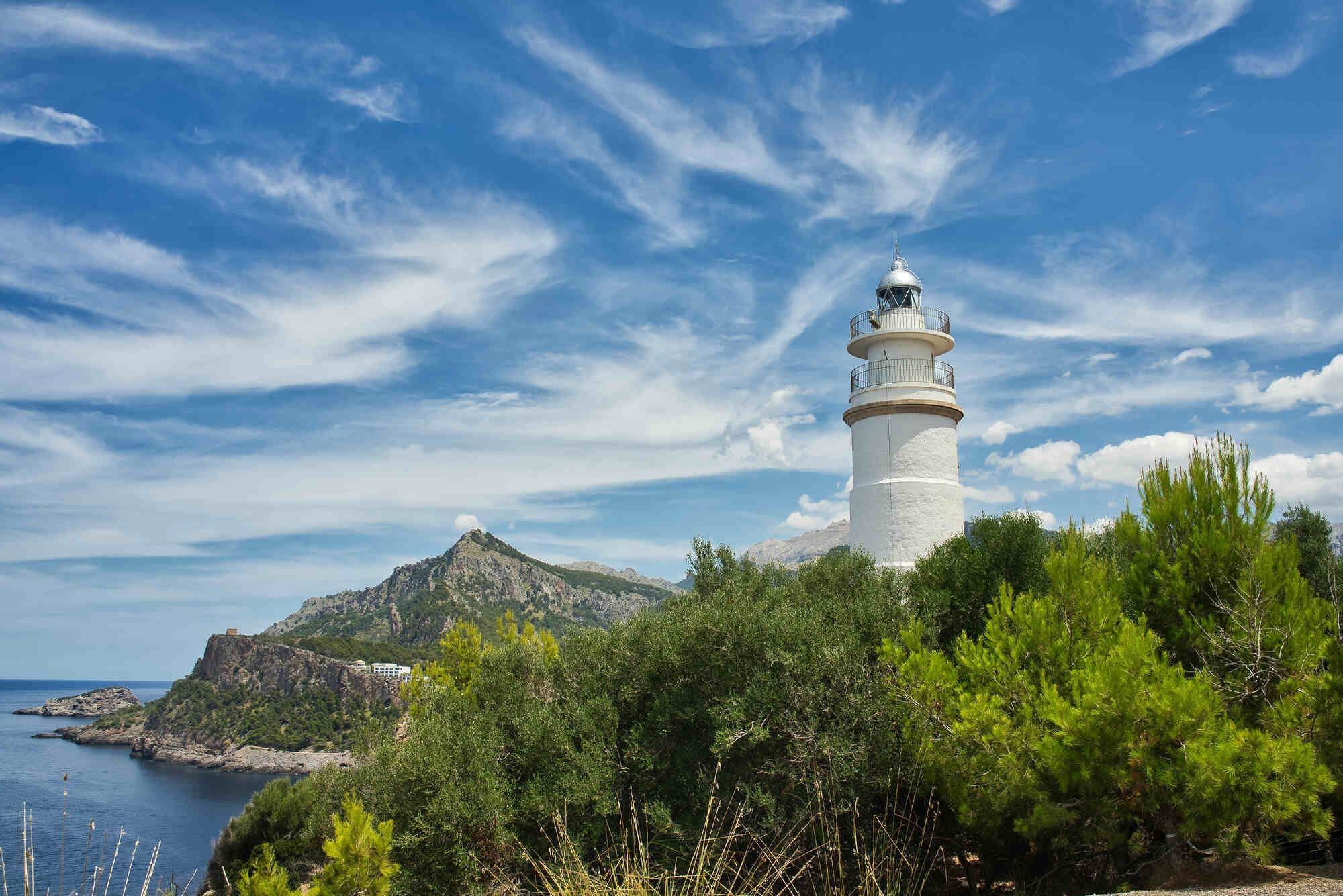 "HIKING IN SUMMER: EXPLORE SCENIC TRAILS IN PUERTO DE SÓLLER"
While it's true that the Mediterranean climate brings high temperatures during the summer months, there are two excursions that can be safely undertaken as long as they are avoided between 12:00 PM and 4:00 PM. The first one is the Lighthouse and Platja d'En Repic Excursion, located on the left side of the Bay of Puerto de Sóller. This route starts from Aimia Hotel and allows you to stroll along the promenade and ascend to Faro d'es Cap Gros. You can also reach the lighthouse by car, providing you with breathtaking panoramic views of Puerto de Sóller, the Mediterranean Sea, unforgettable sunsets, and iconic landmarks such as Sa Torre Picada and the islet of s'Illeta. The second route to explore during this time is the Sa Torre Picada Excursion. It is a watchtower that was part of a signaling and surveillance system along the coast of Mallorca, active until the 19th century when its main task was to monitor smuggling activities. This location offers incredible vistas. We recommend reading our detailed article on the Sa Torre Picada Excursion for comprehensive information.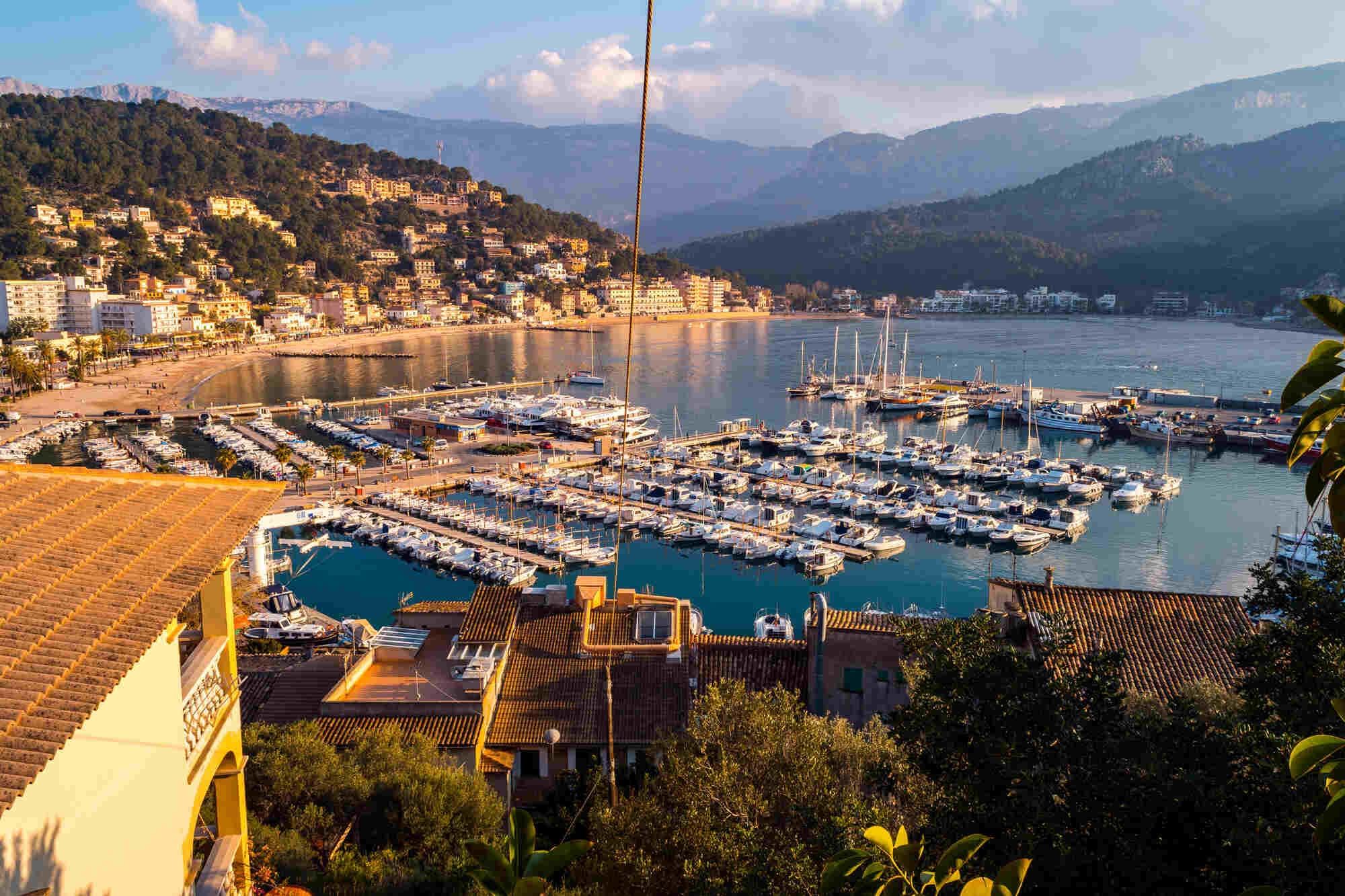 "SANTA CATALINA FISHING DISTRICT AND MUSEU DE LA MAR: DISCOVER MARITIME HISTORY"
Santa Catalina is a picturesque fishing quarter, with small houses and stone streets named after winds, that was established during the 18th century due to the local exportation of products like citrus fruits. It served as a place where local fishermen would store their boats and live when they were not out at sea. We highly recommend visiting this unique location and making the climb up to the Santa Catalina viewpoint to uncover the breathtaking views it offers of the Bay of Puerto de Sóller and the Mediterranean Sea, from the opposite end of Faro d'es Cap Gros. Right there, you'll find the Oratorio de Santa Catalina, dating back to the 13th century, which now houses the Museu de la Mar of Puerto de Sóller, a maritime museum that can be visited free of charge. This museum showcases various exhibitions, stories, tools, materials, and equipment used in the construction of traditional boats, as well as fishing artifacts and models, reflecting the historical connection that Puerto de Sóller has had with maritime trade and fishing activities.
After visiting the museum, you can descend back to the center of Puerto through its picturesque stone streets to fully immerse yourself in the fishing quarter. Undoubtedly, this is a unique and perfect experience to discover the magical corners of the place.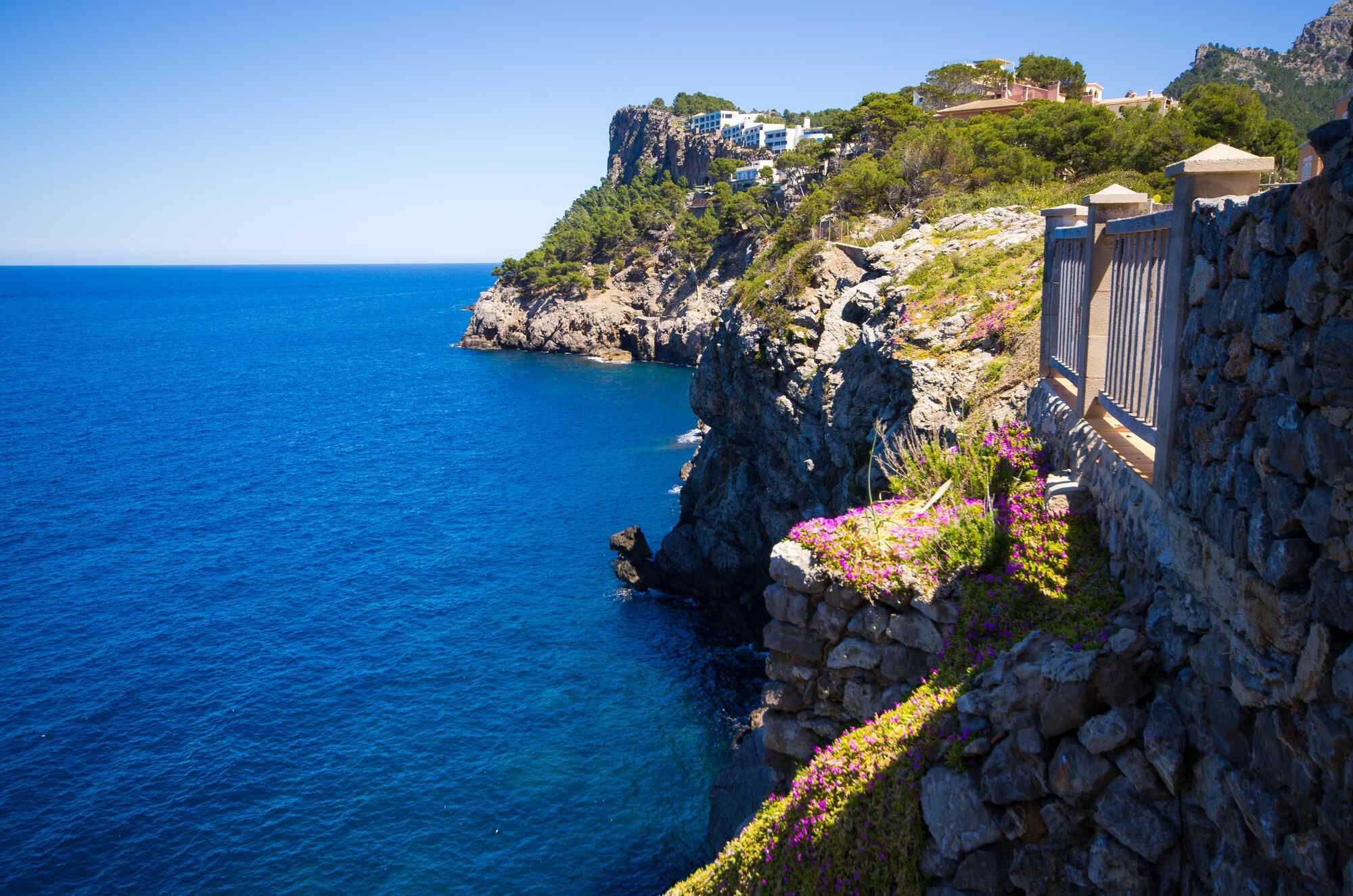 "THE BEACHES OF PUERTO DE SÓLLER: ENJOY THE SANDY SHORES"
In Puerto de Sóller, we can enjoy two beaches: Playa d'en Repic, located on the left side of the port bay, and Playa de C'an Generós, situated in the center of the Puerto. Both beaches offer sandy shores and various amenities such as sunbed and umbrella rentals, freshwater showers, and lifeguard services. If you're looking to engage in water activities like paddleboarding, kayaking, or diving, we recommend visiting Platja de C'an Generós, as it hosts the majority of companies offering these activities.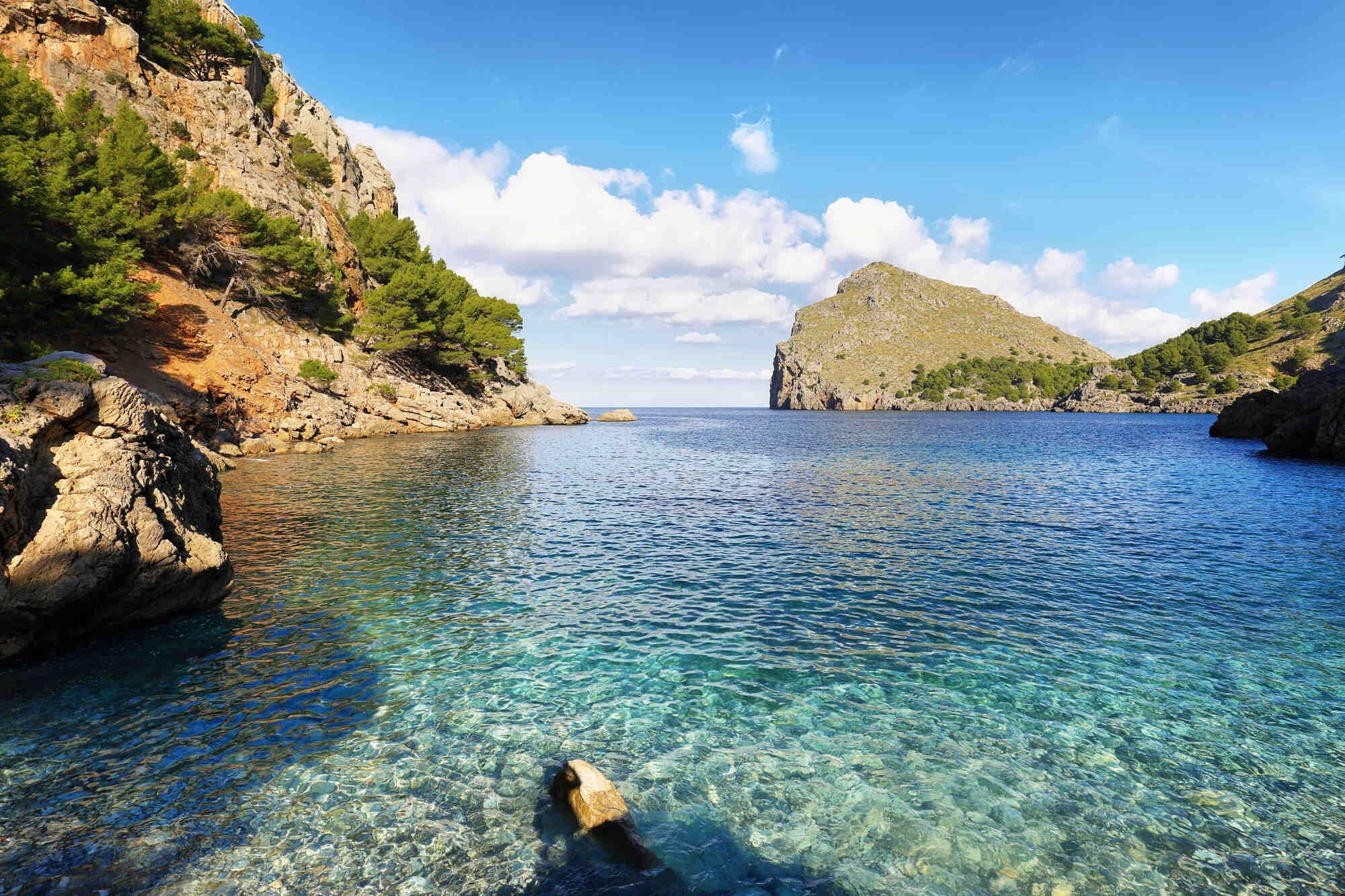 "BOAT TRIPS FROM PUERTO DE SÓLLER: EXPLORE THE BEAUTIFUL COASTLINE"
If you're visiting Puerto de Sóller, we highly recommend going on a boat trip. There are several options available: The first option is to take the excursion to Cala Tuent or Sa Calobra with Barcos Azules, located at the main pier of the port, with daily departures. This excursion will take you to two of the most iconic and special beaches in Mallorca, as you cruise along the coast, discovering maritime caves, rocky formations, and unique natural landscapes until you reach your destination. Once there, the boat will drop you off at Cala Tuent or Sa Calobra, where you can enjoy a fantastic beach day before being picked up in the afternoon to return to Puerto de Sóller. We recommend visiting Cala Tuent as it is one of the few pristine beaches left in Mallorca. Discover more in our article, "Cala Tuent: A Mediterranean Paradise."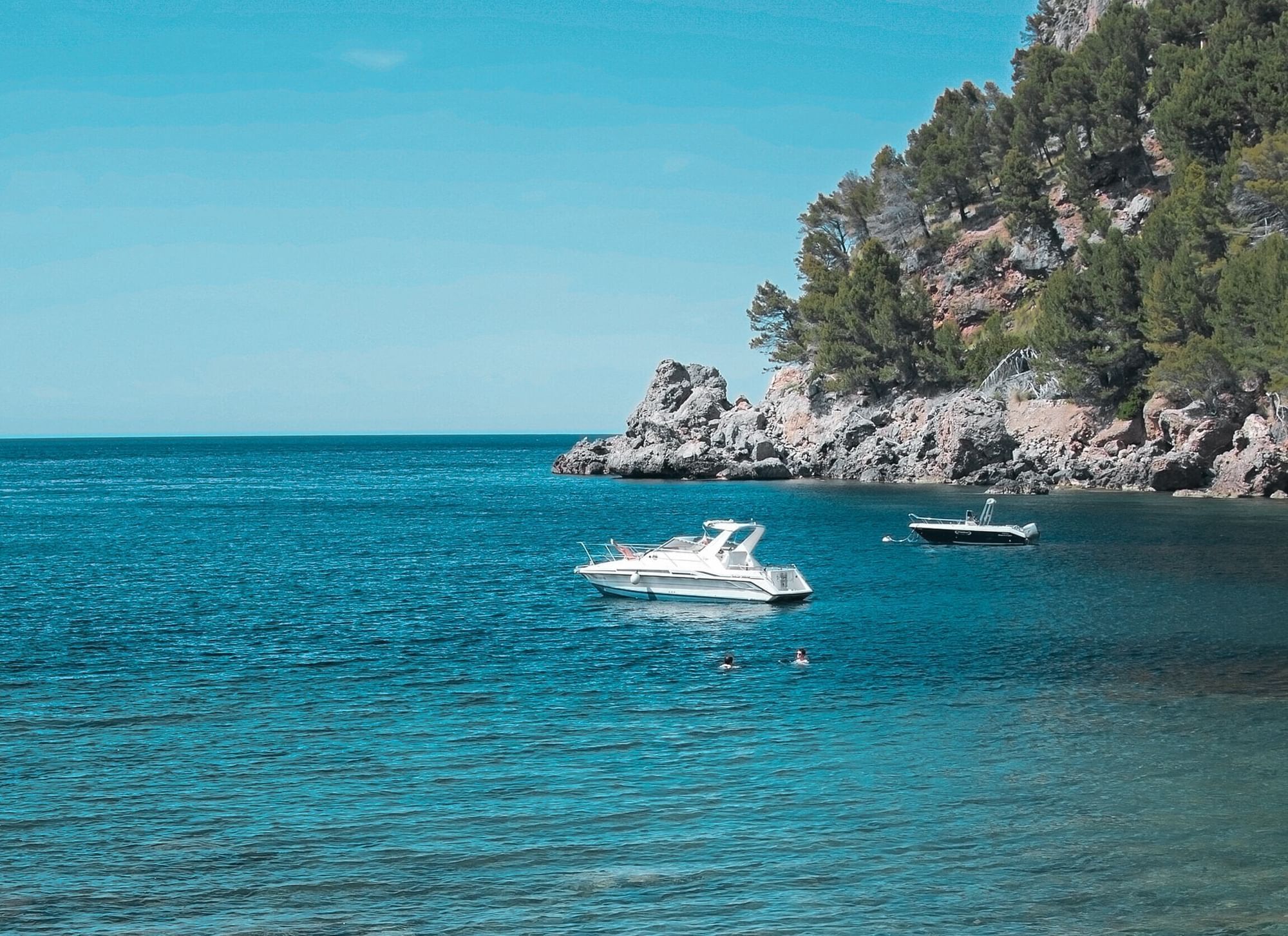 "CHARTERS IN PUERTO DE SÓLLER: EXPERIENCE THE FREEDOM OF PRIVATE BOAT RENTALS"
Another option to enjoy these magical places on the north coast of Mallorca is by renting a private boat and having the freedom to go wherever we want at any time. There are different companies like Sollermar that offer boat rentals with or without a skipper, allowing us to enjoy the Mediterranean Sea and visit places such as Sa Calobra, Cala Tuent, Alconasser, Es Canyaret, Cala Deià, or Sa Foradada. We can navigate between unique rock formations like Sa Cova de Ses Tres Puríssimes, Es Cavall, or Na Mora, which have shapes resembling animals and people. We can also cross s'Estret de s'Illa, a small passage between the coast and s'Illeta, until we reach Sa Costera, a dreamy place to anchor and enjoy tranquility, sea breeze, and crystal-clear waters. Discover the beauty of Puerto de Sóller by renting a boat from our selection of charter services.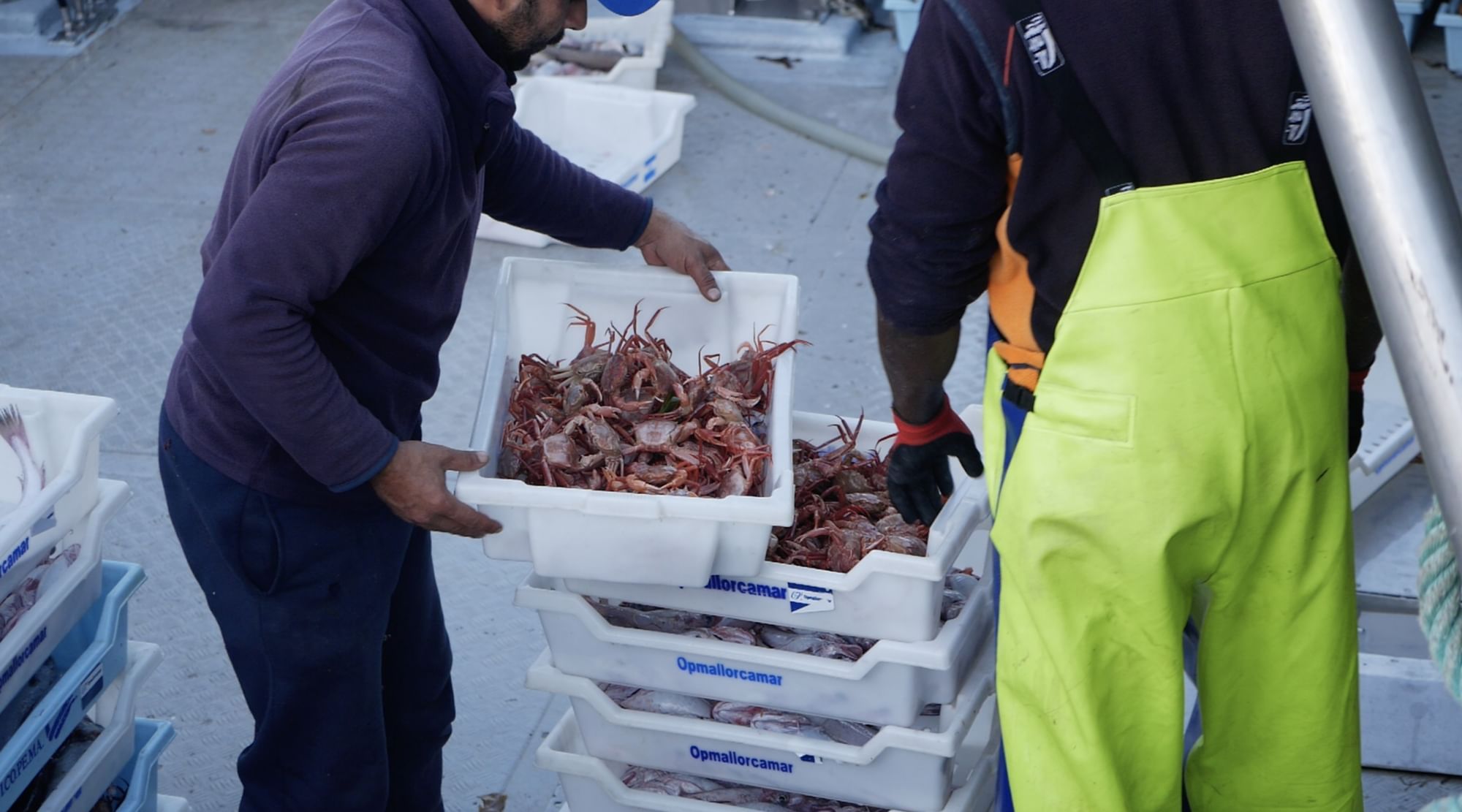 BARQUES DE BOU AND FISHERMEN: EXPERIENCE THE FISHING TRADITION IN PUERTO DE SÓLLER
If you want to delve into the origin of the rich gastronomy and fishing tradition of the area, we recommend witnessing the arrival of the fishing boats in Puerto de Sóller. There are two types of vessels: smaller ones that work with nets and larger ones known as barques de bou or trawlers.
Both types of boats moor in the leftmost area of the port, next to the Military Base. The smaller boats usually arrive around 10:00 in the morning, and witnessing their arrival is a unique experience if you want to see fresh lobsters and fish. On the other hand, the barques de bou enter around 17:00 in the afternoon, bringing in large quantities of fish, seafood, and fresh prawns from Sóller.
Undoubtedly, this activity is perfect for getting to know the fishing and gastronomic culture of Puerto de Sóller. Take this opportunity to explore the fishing tradition of the area and savor the fresh flavors of the Mediterranean Sea. Don't miss out on it!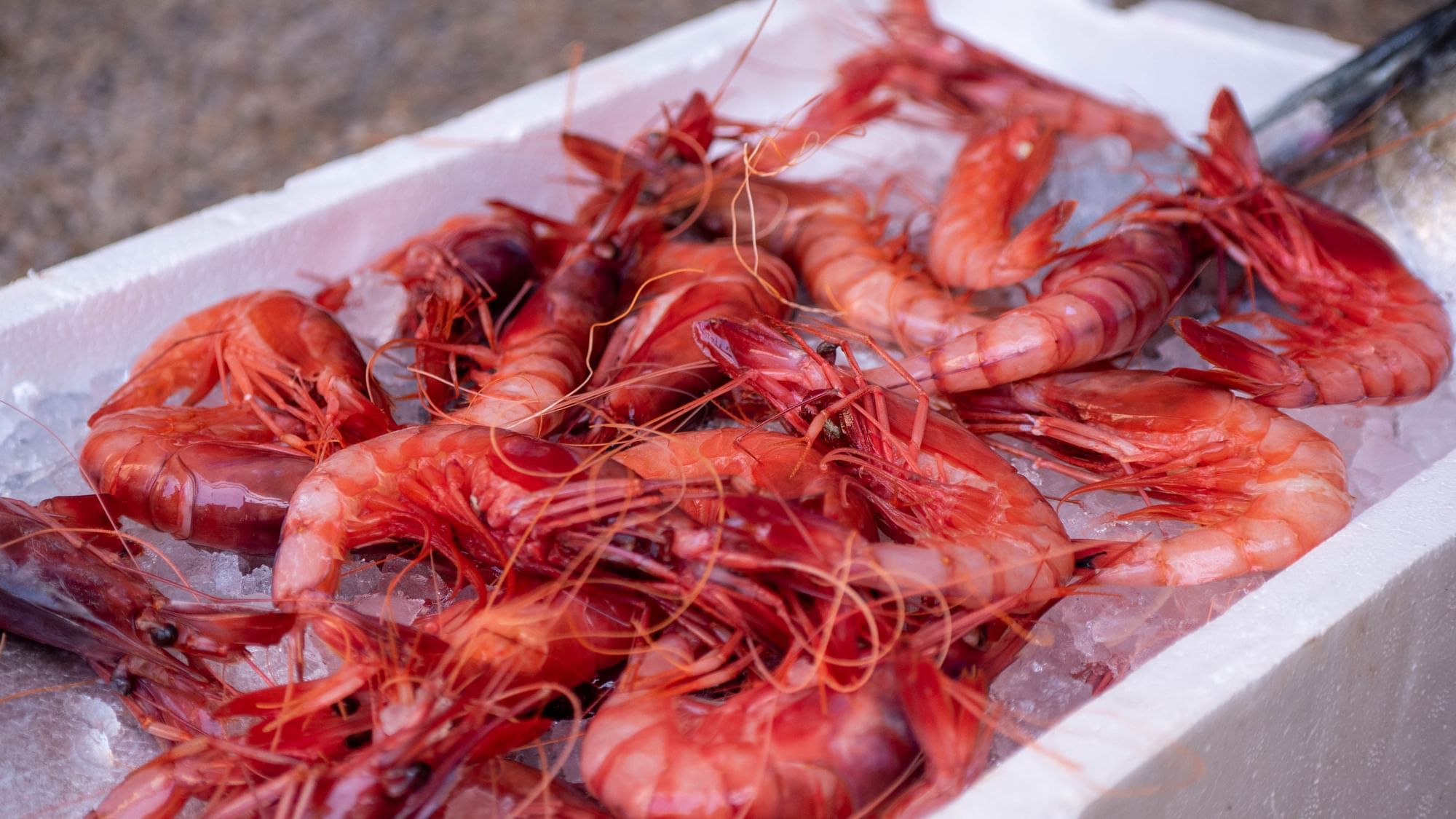 GASTRONOMY IN PORT DE SÓLLER
Experience the spectacular gastronomy of Port de Sóller. With restaurants to suit all tastes, Port de Sóller offers a true Mediterranean culinary experience. If you're craving fresh seafood, shellfish, or flavorful rice dishes, we recommend restaurants such as Las Olas, Ses Oliveres, or Es Canyís. For creative and signature cuisine with a unique flavor experience, try Airecel Restaurant, Villa Luisa, or La Sal. If you're traveling with children or looking for a quick bite to continue enjoying the beach and port, we suggest Restaurante Sirocco or Don Pedro Café Bistró in Playa d'en Repic, or the pizzeria Porto in the center of Port de Sóller. Indulge in the diverse culinary offerings of Port de Sóller for an unforgettable experience.
TRANSPORTATION IN PUERTO DE SÓLLER. GETTING AROUND THE AREA.
Discover the various transportation options in Puerto de Sóller and learn how to navigate this charming destination. While Puerto de Sóller is one of the largest ports on the northern coast of Mallorca, you can fully enjoy it without the need for a vehicle. Here are several ways to reach and explore Puerto de Sóller.
The first option is to arrive in your own car. If you are staying at Aimia Hotel, we recommend parking your car in our exclusive customer parking and exploring the port on foot. Another option for getting around the port is by taxi, with the main taxi stop just a minute's walk from Aimia Hotel, right next to the Heladería de la Fábrica de Gelats de Sóller.
If you want to visit the center of Sóller, you can use the aforementioned modes of transportation or take the TIB bus service (Transports de les Illes Balears) with a stop at the main roundabout at the entrance to Puerto de Sóller, operating every half an hour. Alternatively, you can take the Sóller Railway tram, which stops just two minutes' walk from Aimia Hotel and also operates every half an hour. This picturesque journey will take you to the center of the Sóller Valley, where you can enjoy a fantastic walk among scenic streets and fruit orchards for approximately 25 minutes.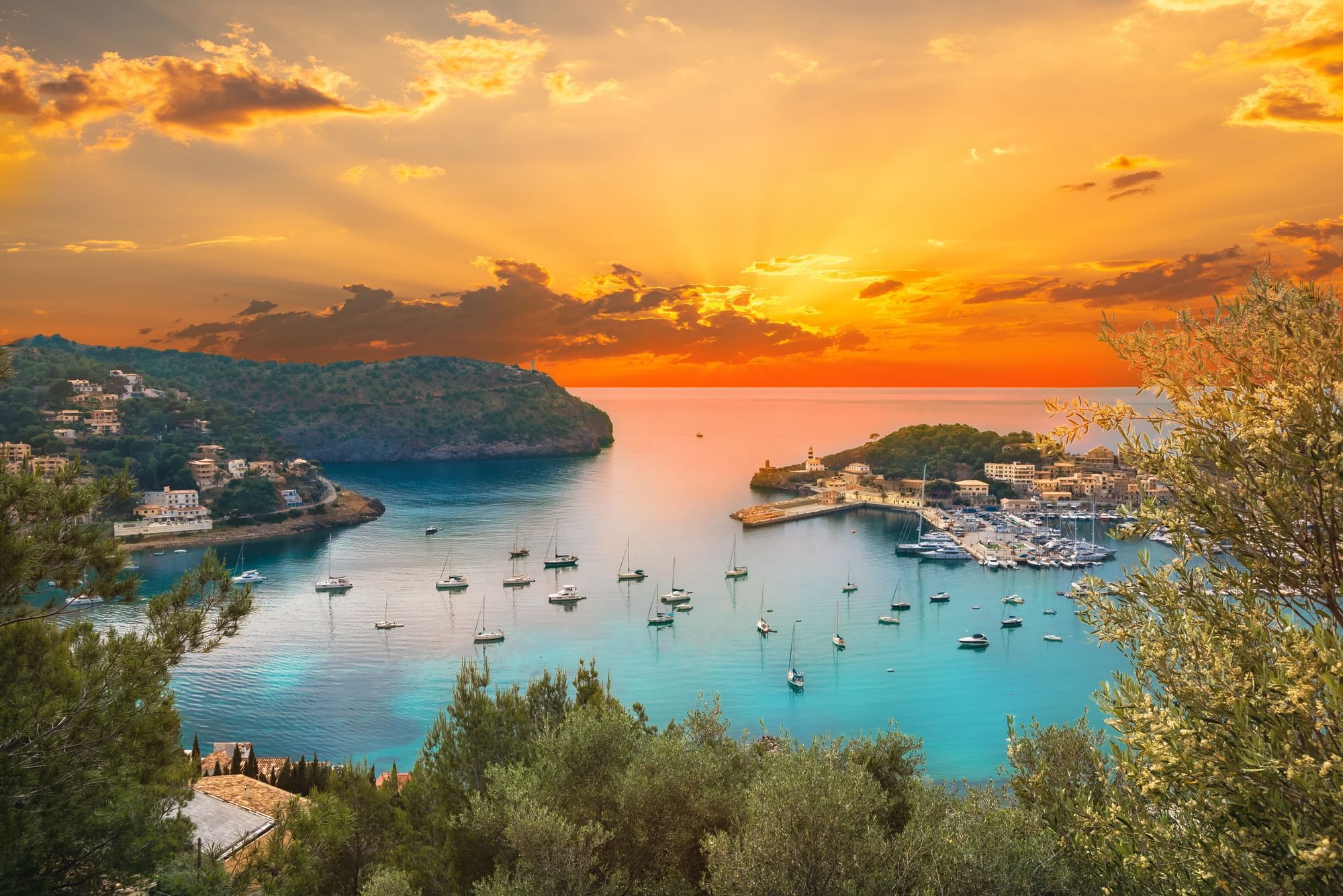 Puerto de Sóller is a perfect and complete destination for an unforgettable Mediterranean vacation. Its possibilities, location, activities, cuisine, and friendly people make it a popular choice for visitors seeking to disconnect and enjoy the sea breeze, nature, and excellent food in a magical enclave in Mallorca. If you are staying at our hotel and would like more information about the area, as well as other points of interest, tips, and activities, do not hesitate to ask our reception team, who will be happy to assist you.