EXPLORE THE TRAMUNTANA ROUTE BY CAR: CALA TUENT AND SA CALOBRA
Explore the breathtaking Tramuntana route by car and discover Cala Tuent and Sa Calobra: an unforgettable Mediterranean adventure.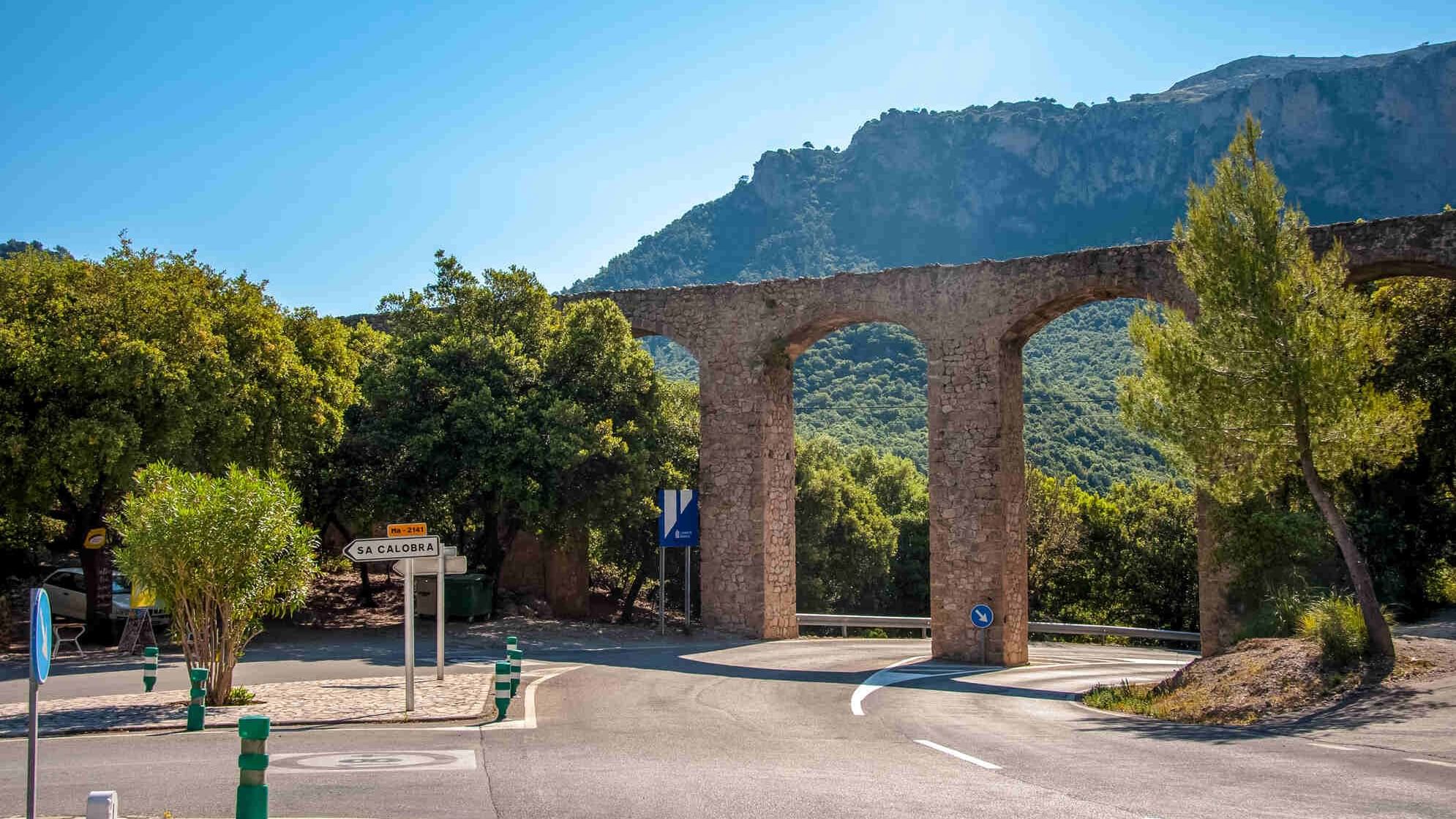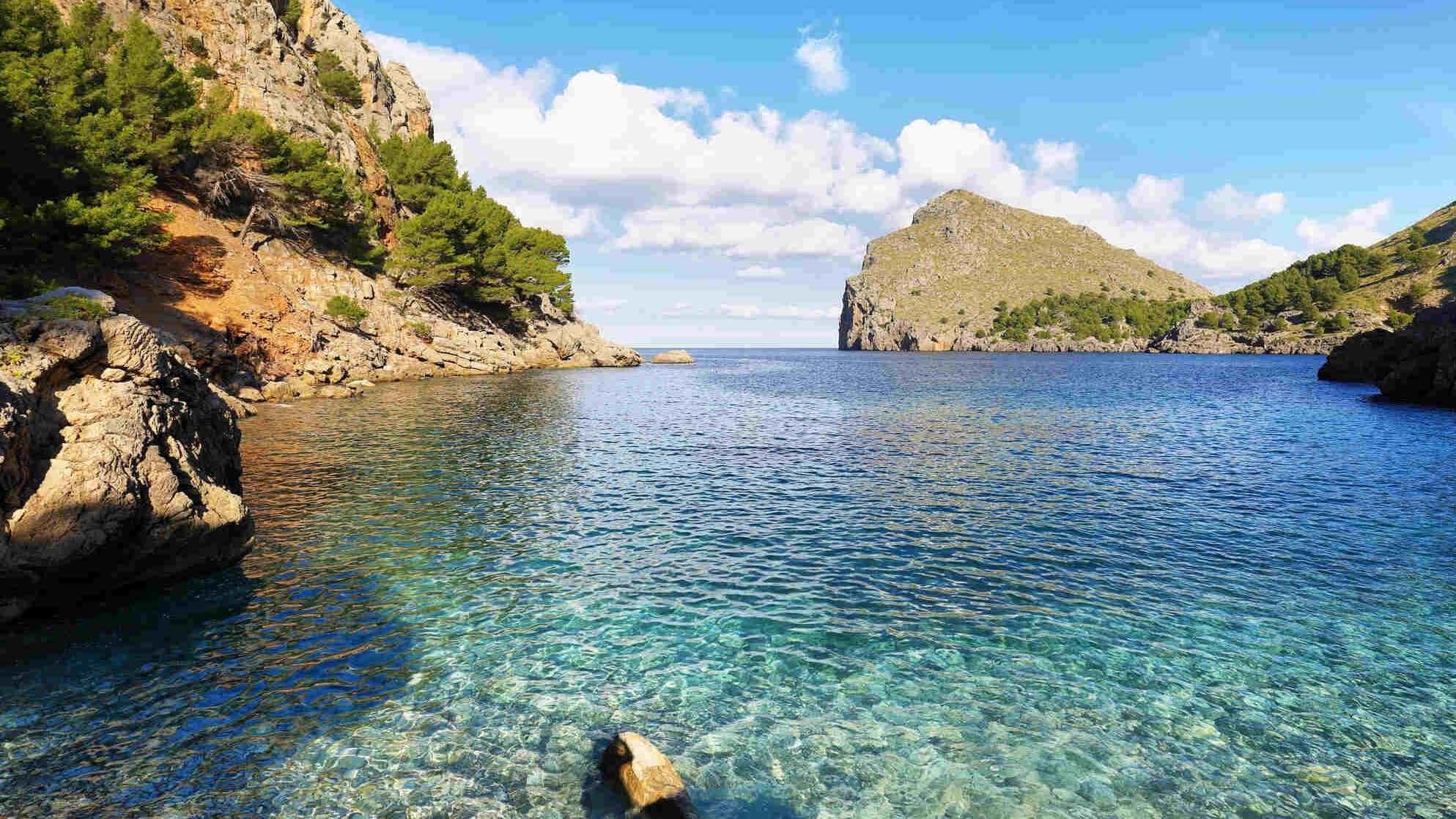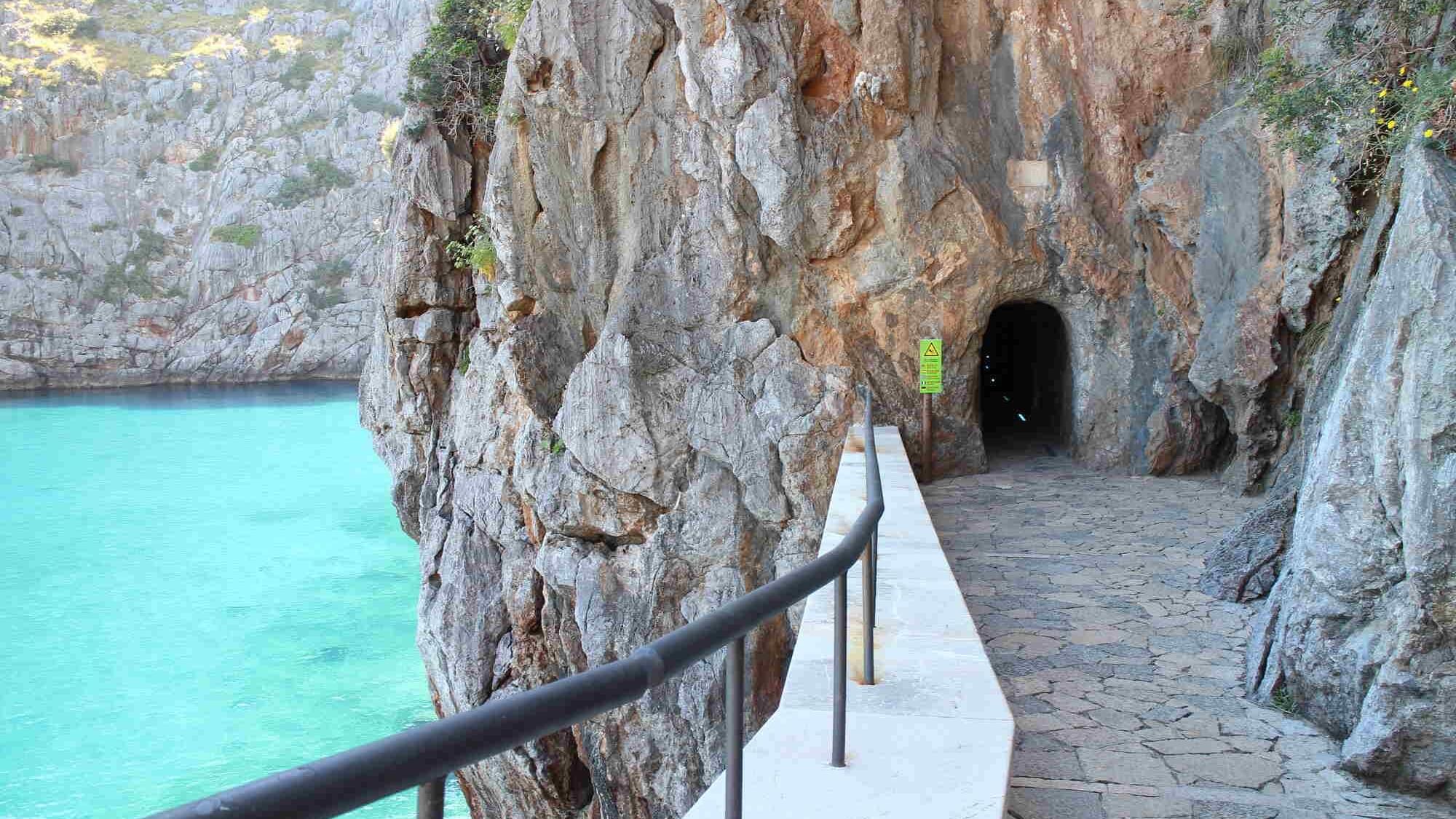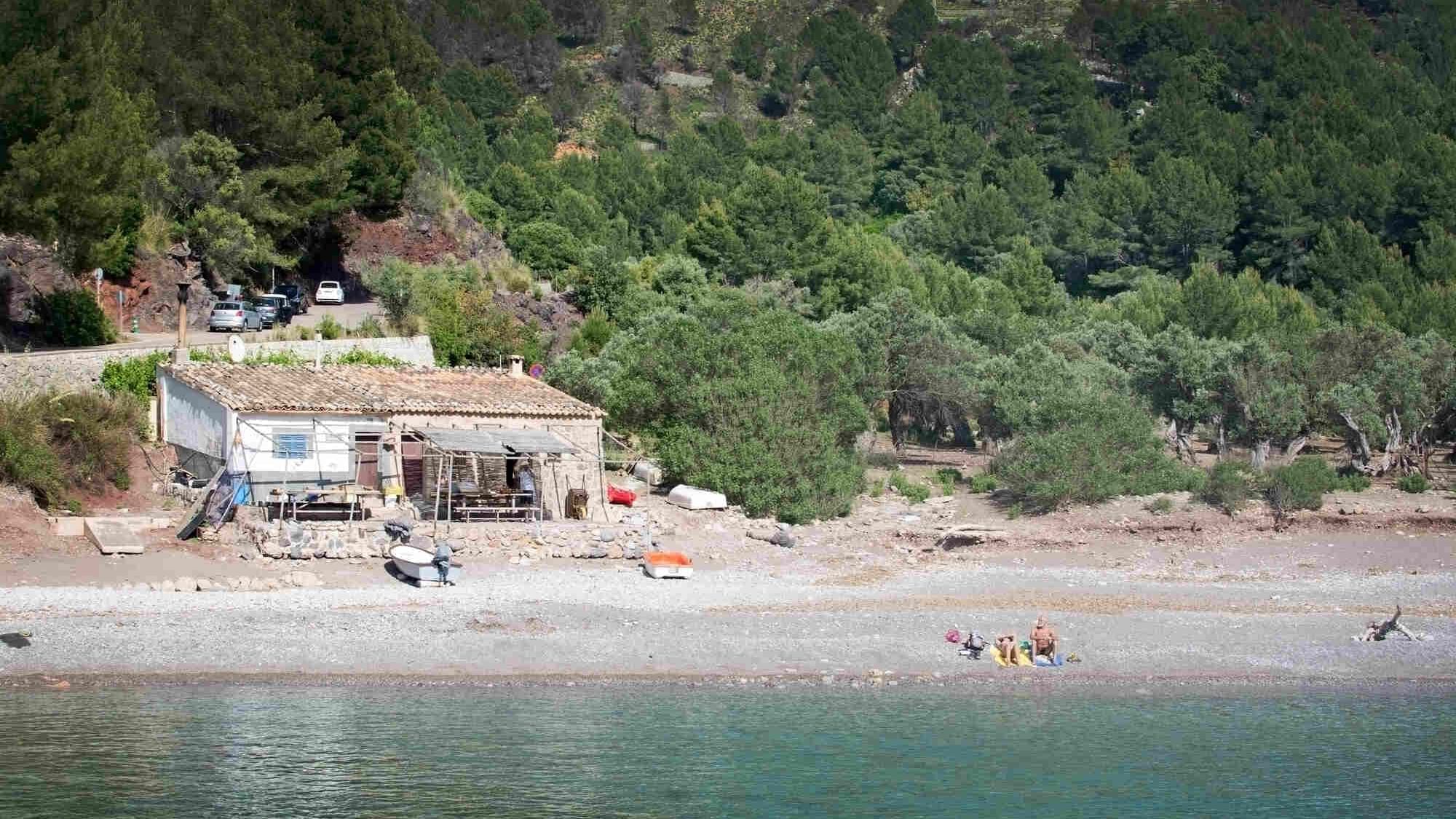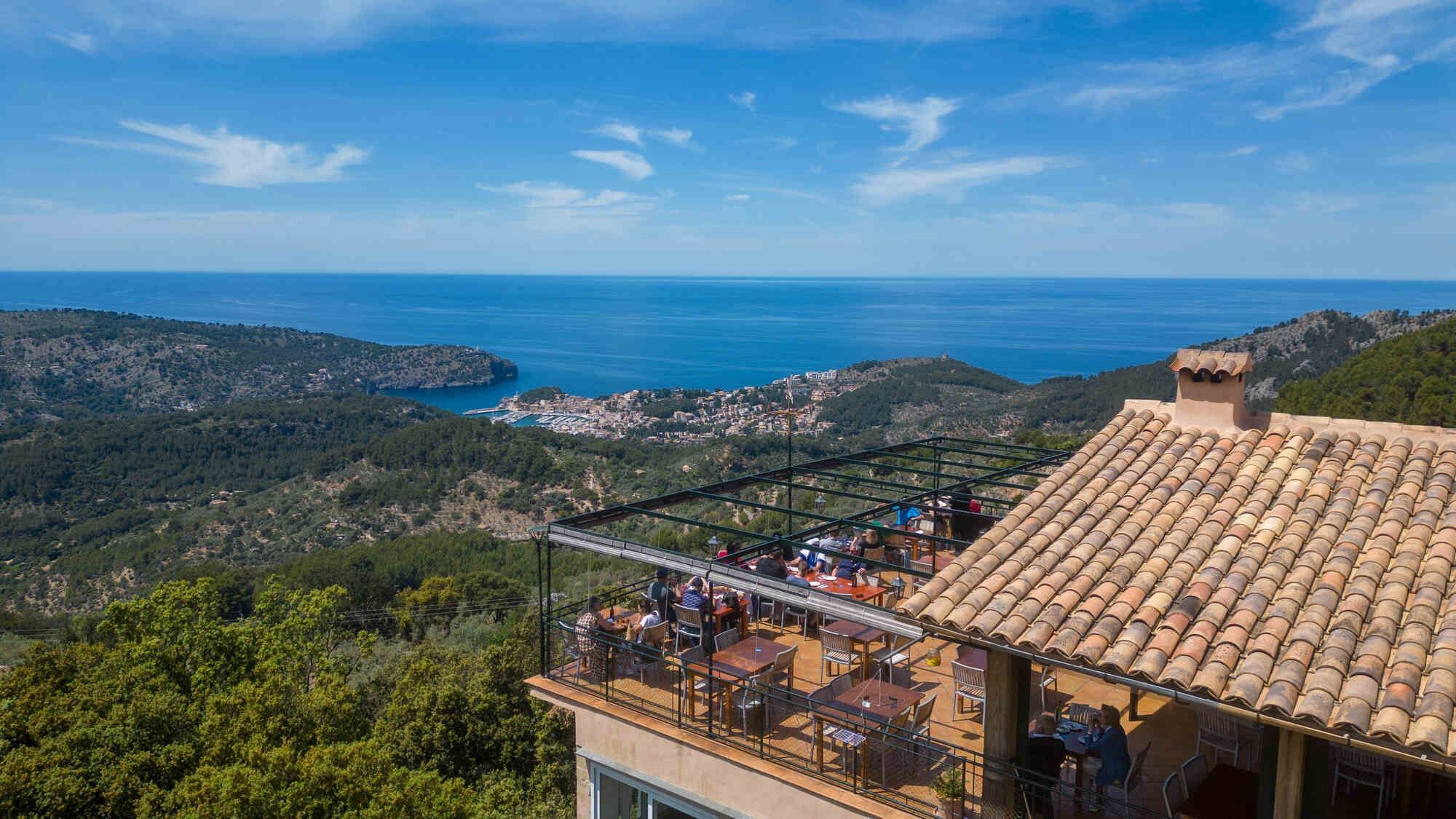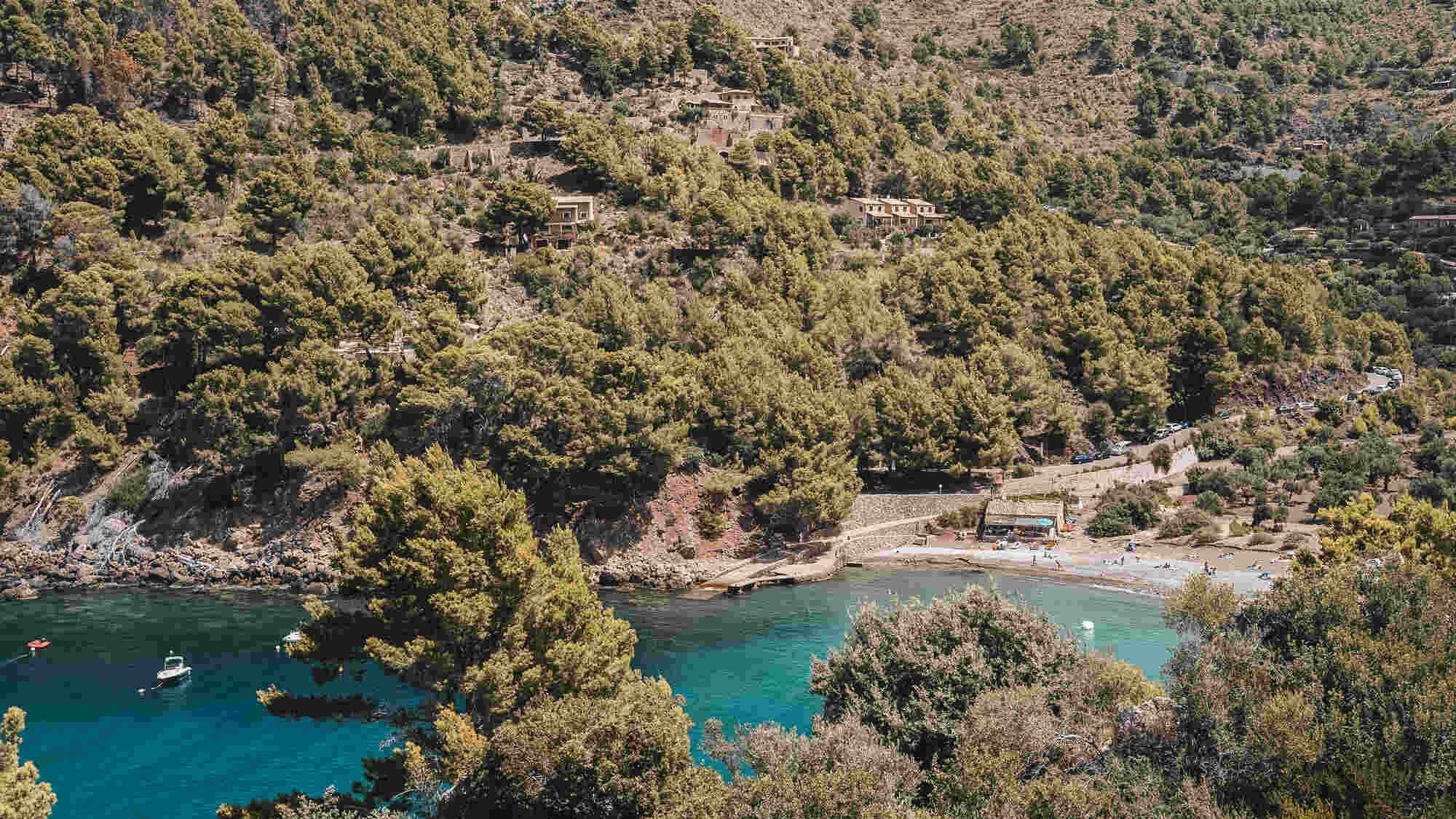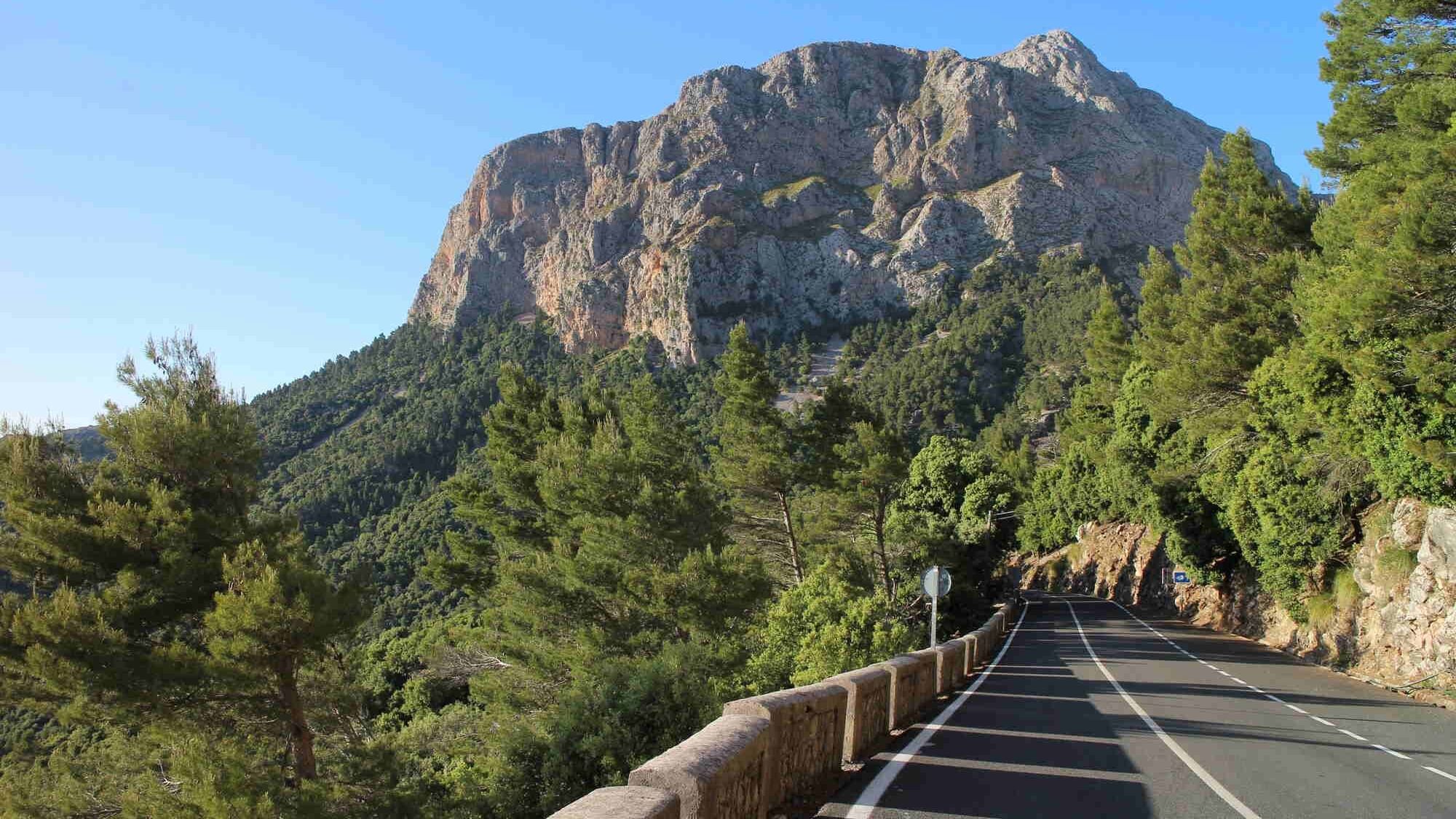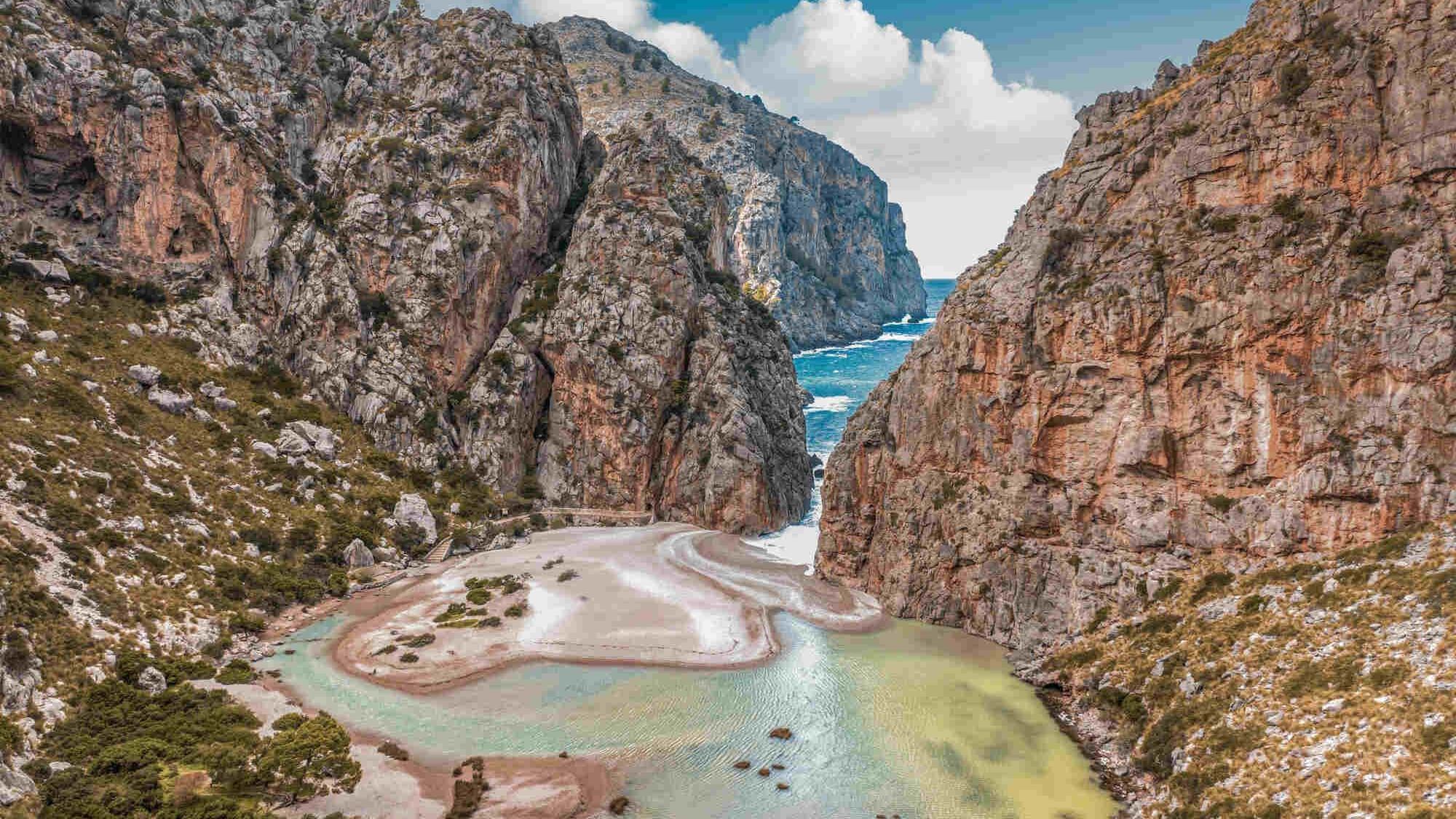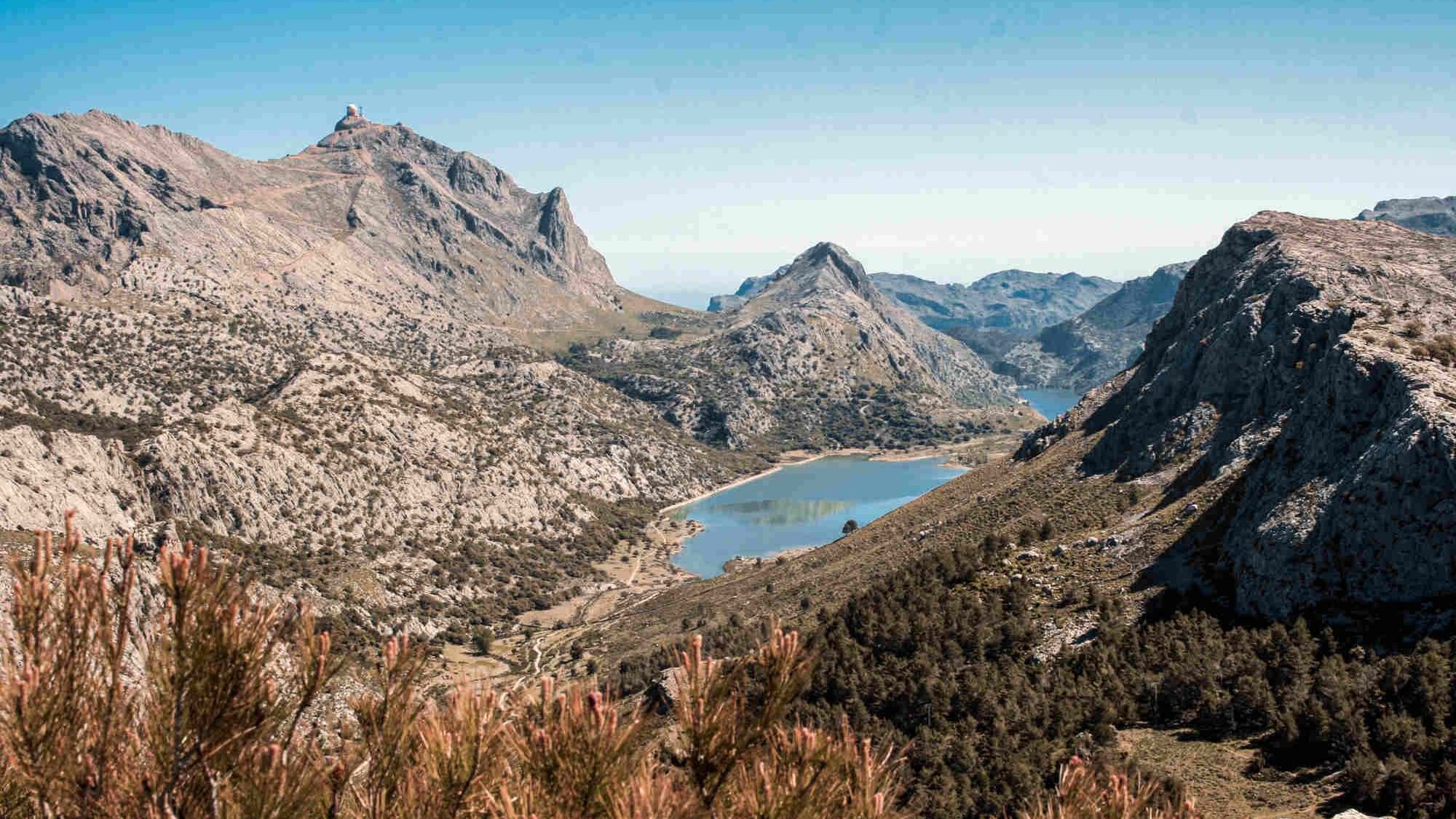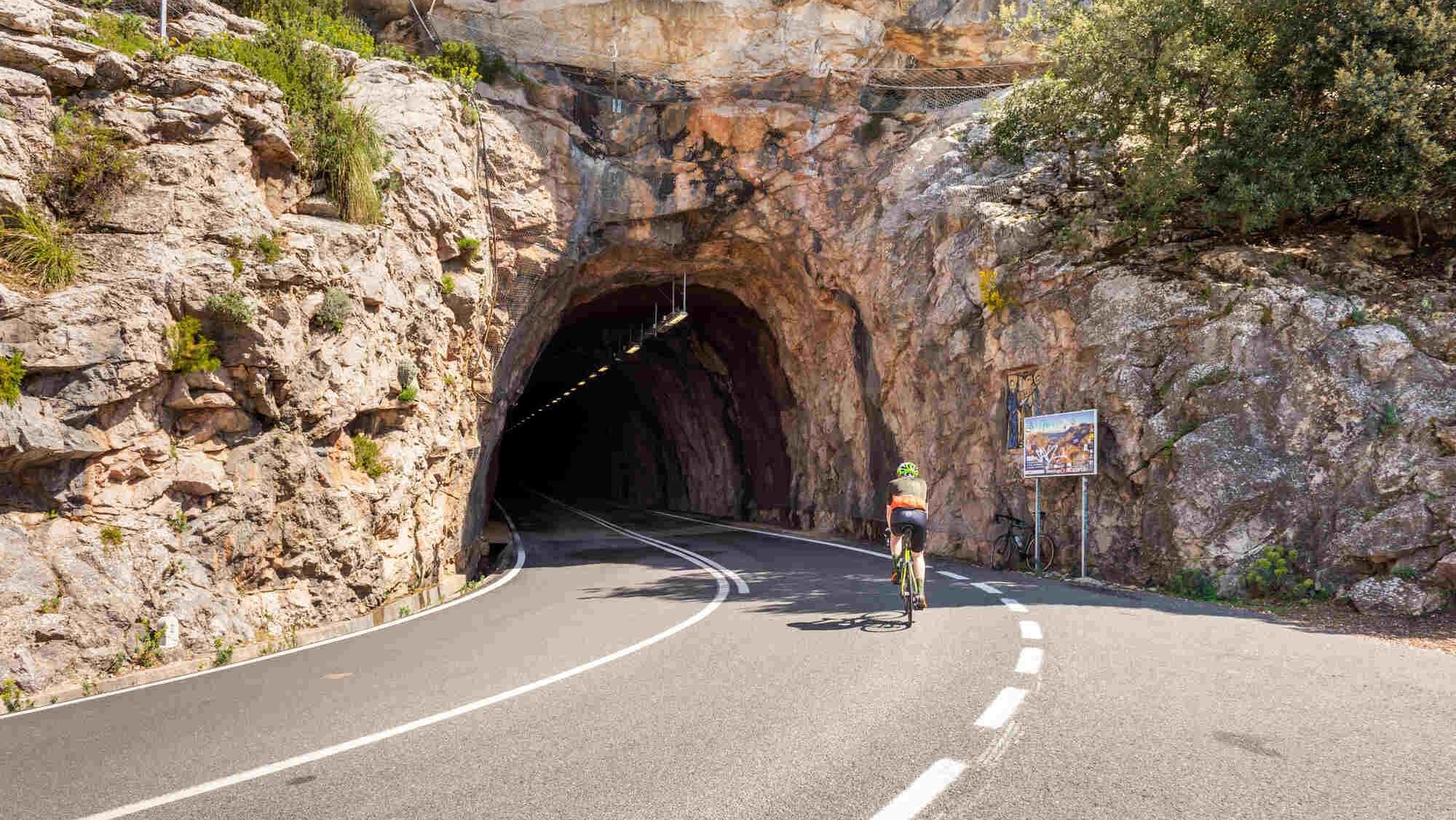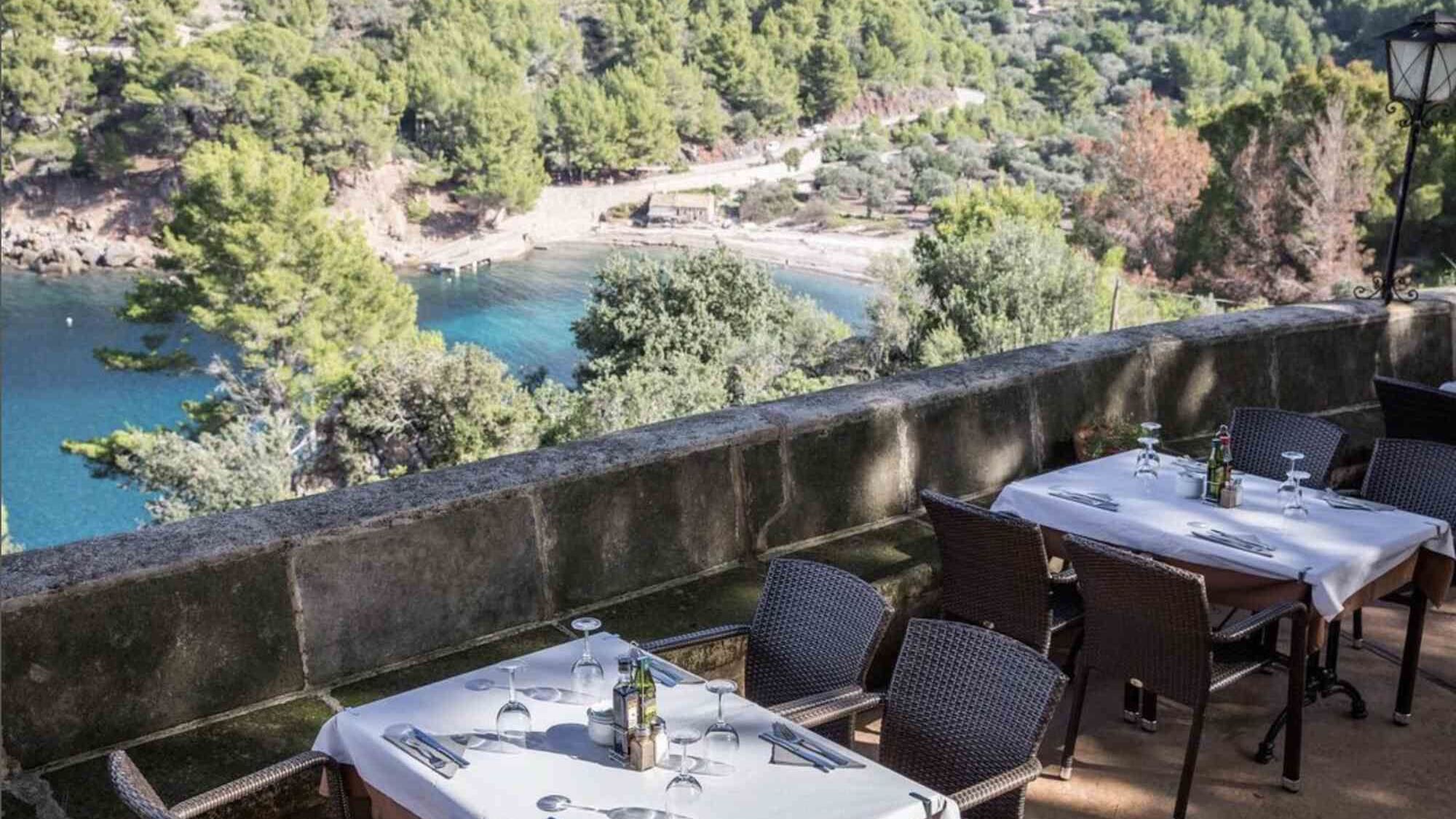 Visiting all the most magical places in the Valley of Sóller and its surroundings is something we always recommend 100% to fully immerse ourselves in the Mediterranean culture of this idyllic destination. The municipalities of Deià, Valldemossa, and Fornalutx are always a perfect choice to get to know life in the Tramuntana, but there are two places further away from Puerto de Sóller where we can have an unforgettable experience. We're talking about Sa Calobra and Cala Tuent. To visit these two coastal areas from Puerto de Sóller, we can do so by bus, by boat - with the company Barcos Azules and other smaller ones - and even by taxi. However, these places are almost 40km away from the port, and that's why one of the best options to visit them is to go by car. So today we're going to talk about one of the most interesting car routes in the Tramuntana: The Route to Sa Calobra and Cala Tuent.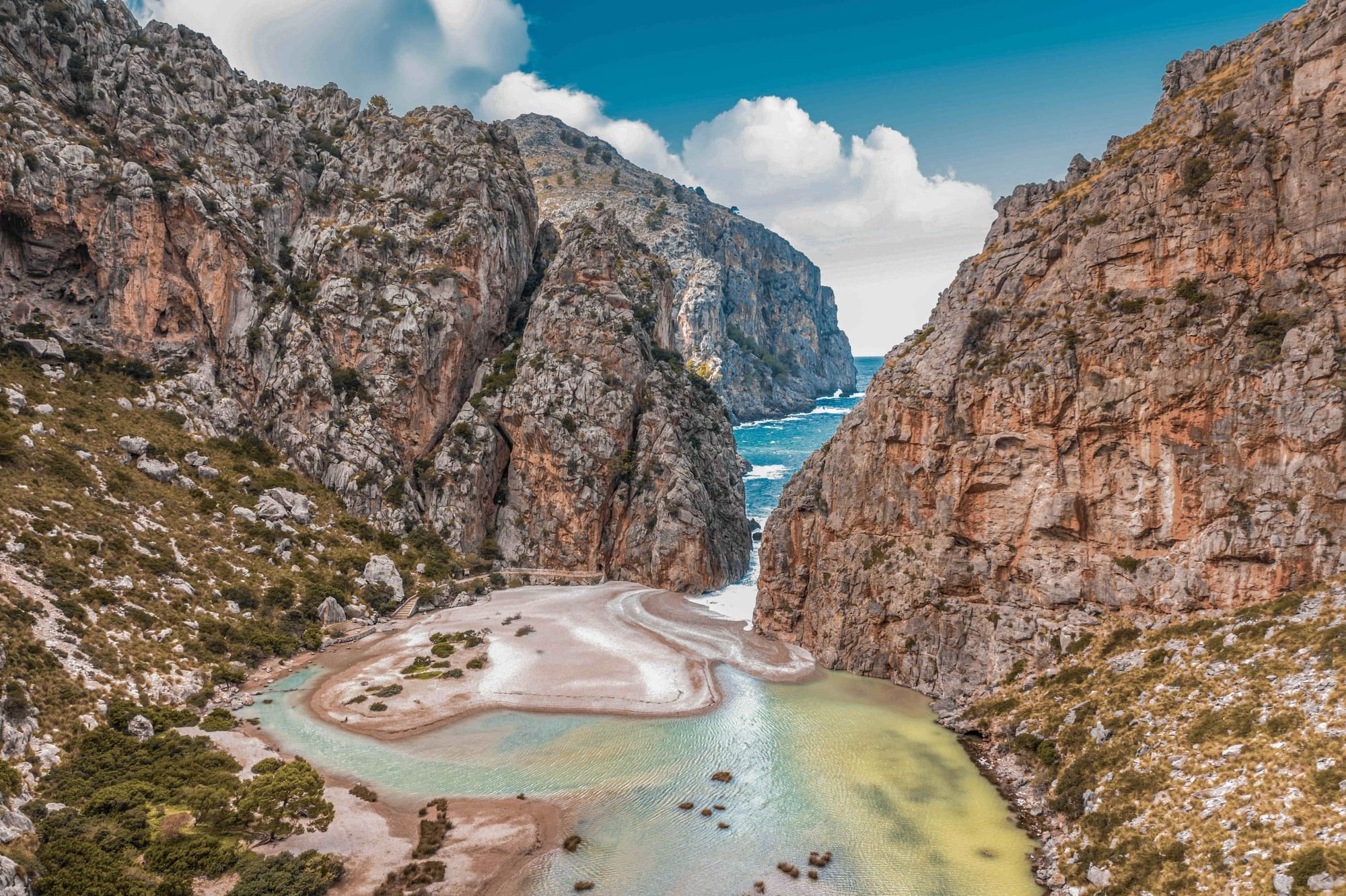 JOURNEY TO SA CALOBRA
To cover the 38.5km that separate Aimia Hotel from Sa Calobra, we will start by car towards Sóller to take the Puig Major road at the Monument roundabout. During the journey, you can enjoy unique landscapes of the Sóller Valley, passing through Cúber and Es Gorg Blau, two artificial water reservoirs located at the foot of Puig Major, which supply water to the city of Palma de Mallorca and its surroundings. Until reaching a junction next to an old aqueduct and a small bar. We will arrive at this place after about 35-40 minutes, where you can have an orange juice before continuing. After our stop, we will continue towards Sa Calobra through one of the most iconic roads on the island of Mallorca: the Sa Calobra road, with its steep curves and emblematic spots like "Es Nú de Sa Corbata". Descending this impressive road, we will reach Sa Calobra, an astonishing place composed of two beaches nestled between towering rocky cliffs. Once there, we recommend visiting Sa Calobra beach and then taking a stroll through the pedestrian tunnels to reach Torrent de Pareis beach. Both beaches are small. Cala Sa Calobra, with a length of about 30 meters, is located next to several small restaurants offering beach food. And Torrent de Pareis, about 100 meters long, is approximately a kilometer walk from Sa Calobra, making it one of the most unique and iconic beaches on the island. Although you could spend the day in Sa Calobra, we recommend taking a swim at one of the two beaches and, after exploring the area, returning to the car to head towards Cala Tuent. A place where you can enjoy a fantastic day at the beach with greater tranquility.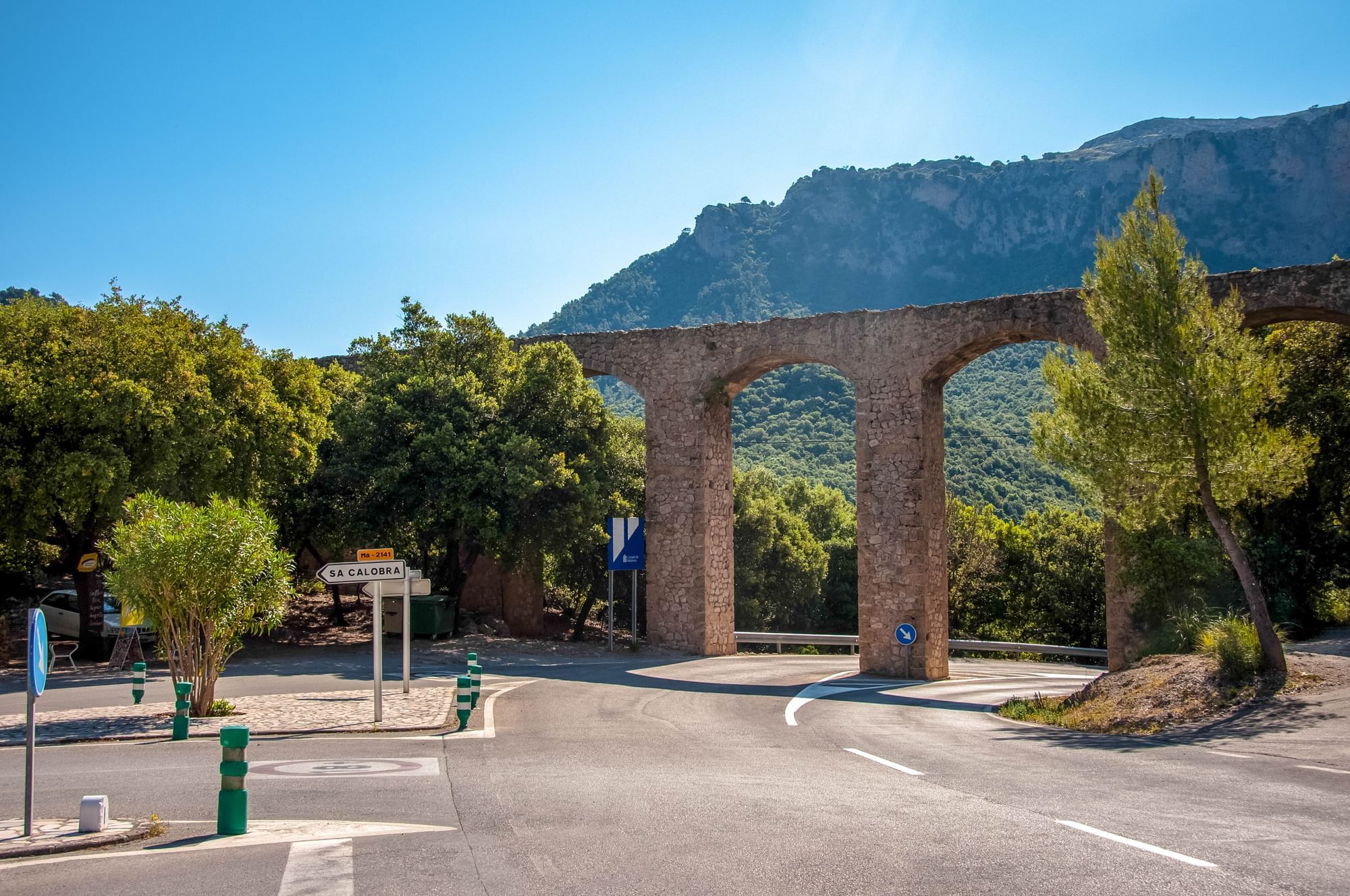 CALA TUENT
So we will continue our journey by car towards Cala Tuent. We will reach this place after approximately 12 minutes (6.5km). Once there, we will encounter one of the few unspoiled coves preserved on the island of Mallorca. Despite its incredible landscapes and crystal-clear waters, one might assume that it attracts a large number of visitors. However, that's where its magic lies. Due to its remote location, most people enjoying the cove are locals from the municipalities of Escorca, Fornalutx, and Sóller, which means it is usually not very crowded. This makes it a perfect spot to relax and enjoy the Mediterranean Sea.
Cala Tuent is a 180-meter-long cove, mostly composed of rocks, with a small wooden pier and a solitary pine tree right in the center. Once we choose our preferred spot, we can settle down on the cove. It is worth mentioning that if you want to experience an authentic Mediterranean experience, we recommend positioning yourself near the only little house you will see built on the beach. There is a small maritime porch where Toni Blau resides. He is a friendly retired fisherman who will be delighted to greet you, answer any questions you may have about the place, and even invite you to sit on his terrace for a fantastic conversation in a magical and exclusive seaside setting. So magical and exclusive that it was the location for the Estrella Damm advertising spot of 2016, "The Little Things."

ENJOY A CULINARY EXPERIENCE IN CALA TUENT: DINING OPTIONS
After settling in and enjoying Cala Tuent, it's time for lunch. We have two options: the first one is to bring our own food from Puerto de Sóller and have a beach picnic. Since Cala Tuent is a pristine beach, there are hardly any facilities available, such as restaurants, beach bars, sun loungers, showers, etc. Therefore, bringing food is a good option. The second option is to head up to Restaurant Es Vergeret. It is the only restaurant in the area, located on the left hillside of the cove, accessible via a dirt pedestrian path. This iconic restaurant is often chosen by many people to celebrate special events, thanks to its large terrace shaded by majestic pine trees and fantastic views of the entire Cala Tuent valley and the Mediterranean Sea. It is an idyllic place where you can dine and enjoy their extensive menu of Mediterranean cuisine with a sea view.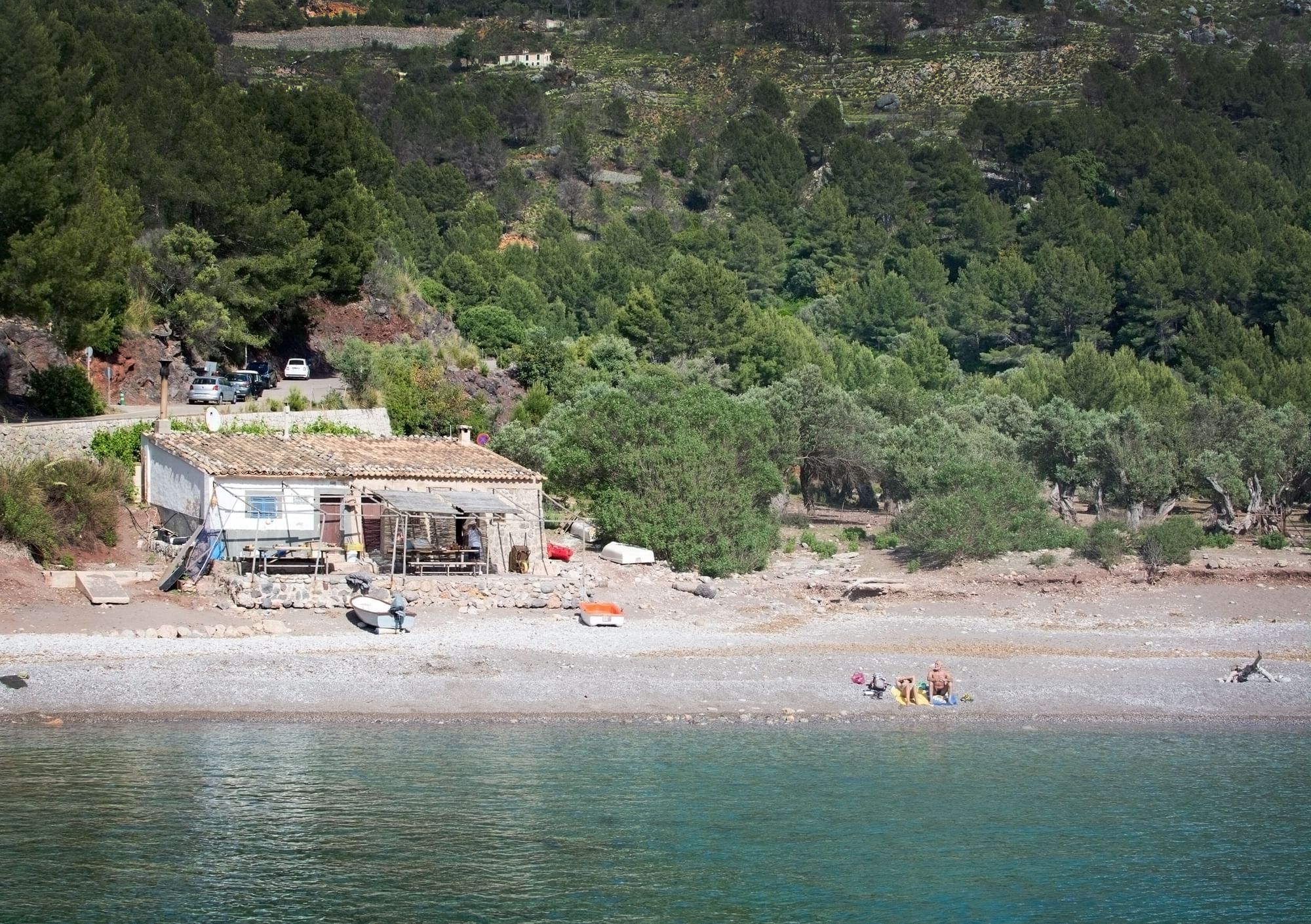 RETURN JOURNEY
After enjoying a meal and experiencing Cala Tuent and its activities - discover them in our article "Cala Tuent: A Mediterranean Paradise" - we will begin our journey back to Puerto de Sóller, making our way to Mirador de Ses Barques, located on the same road as Puig Major. It will take approximately 50 minutes by car to reach. Once there, we recommend stopping for a refreshment on the terrace of the restaurant. It offers one of the most impressive and privileged views in all of Mallorca, where you can enjoy an unparalleled sunset overlooking the bay of Puerto de Sóller.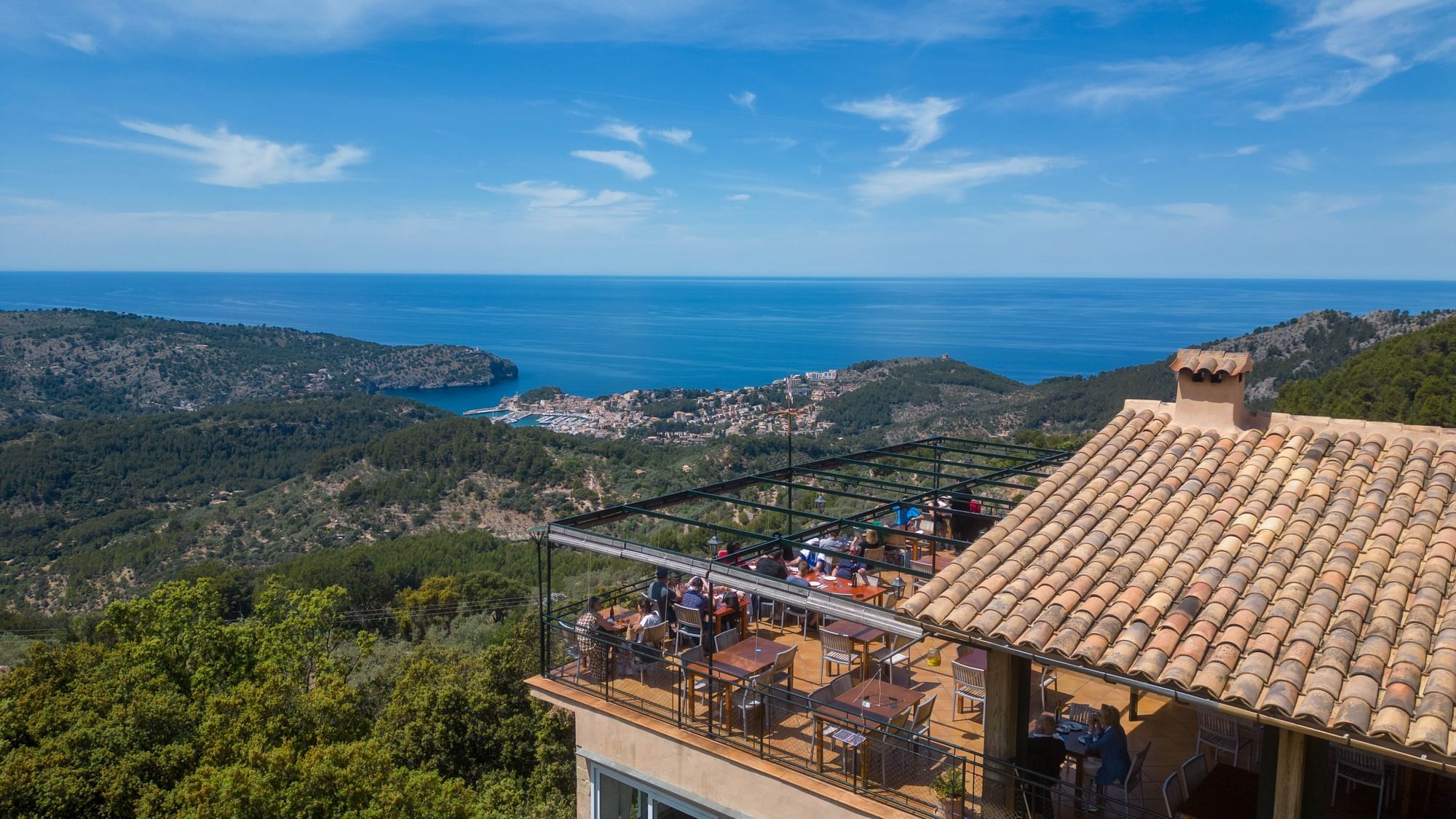 Finally, after the sun has set, we will return to Aimia Hotel, a 14-minute drive from Mirador de Ses Barques, to freshen up and relax before enjoying a Mediterranean dinner at Airecel Restaurant. It's the perfect way to end this fantastic day along the northern coast of Mallorca in a unique way.
If you are staying at Aimia Hotel and would like more information about these wonderful places, do not hesitate to ask our reception team. We will be more than happy to assist you!