Essentials of Port de Sóller in 3 days: Discover the Mediterranean essence!
"Explore the Magic of Port de Sóller: A Mediterranean Paradise"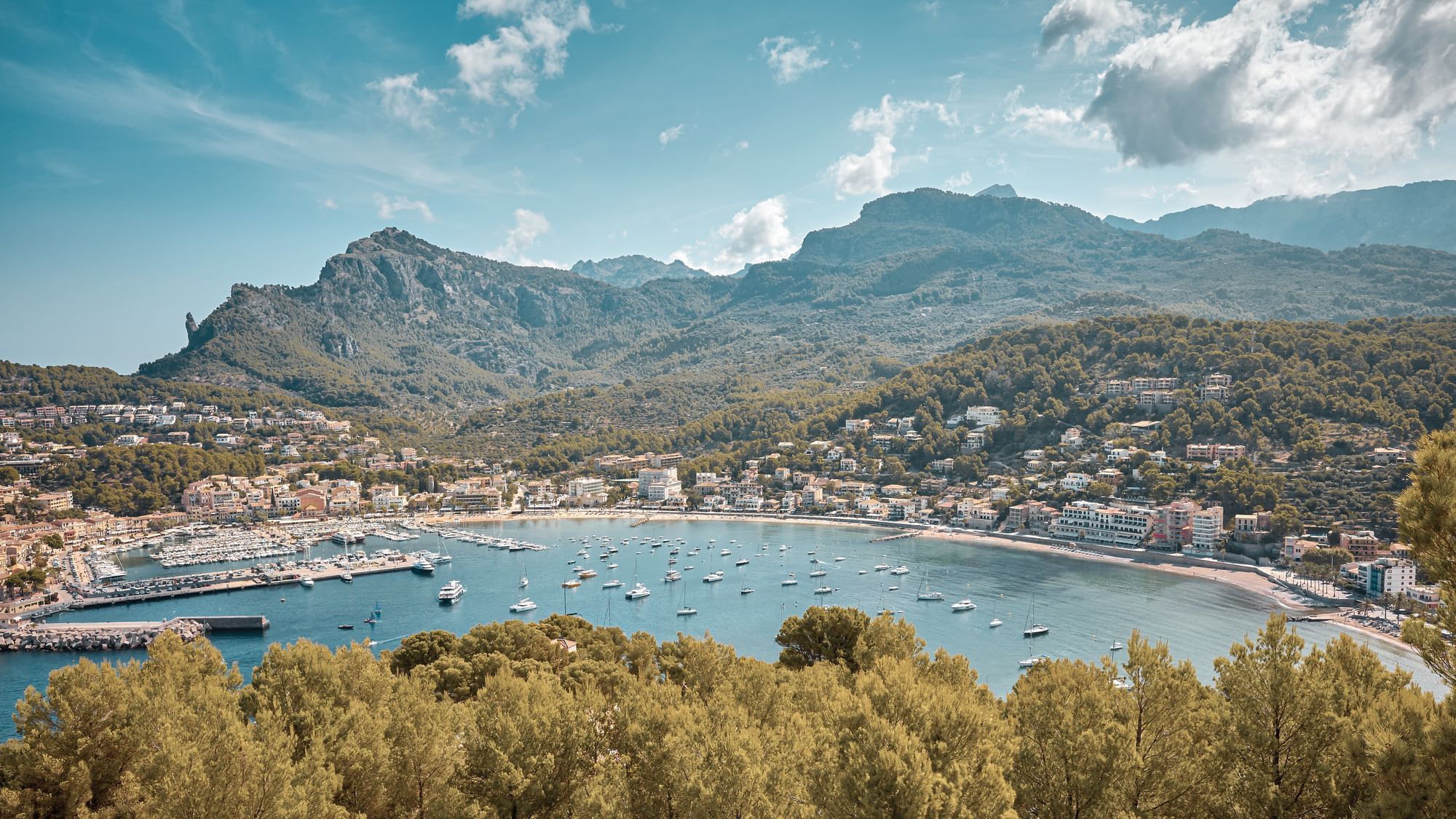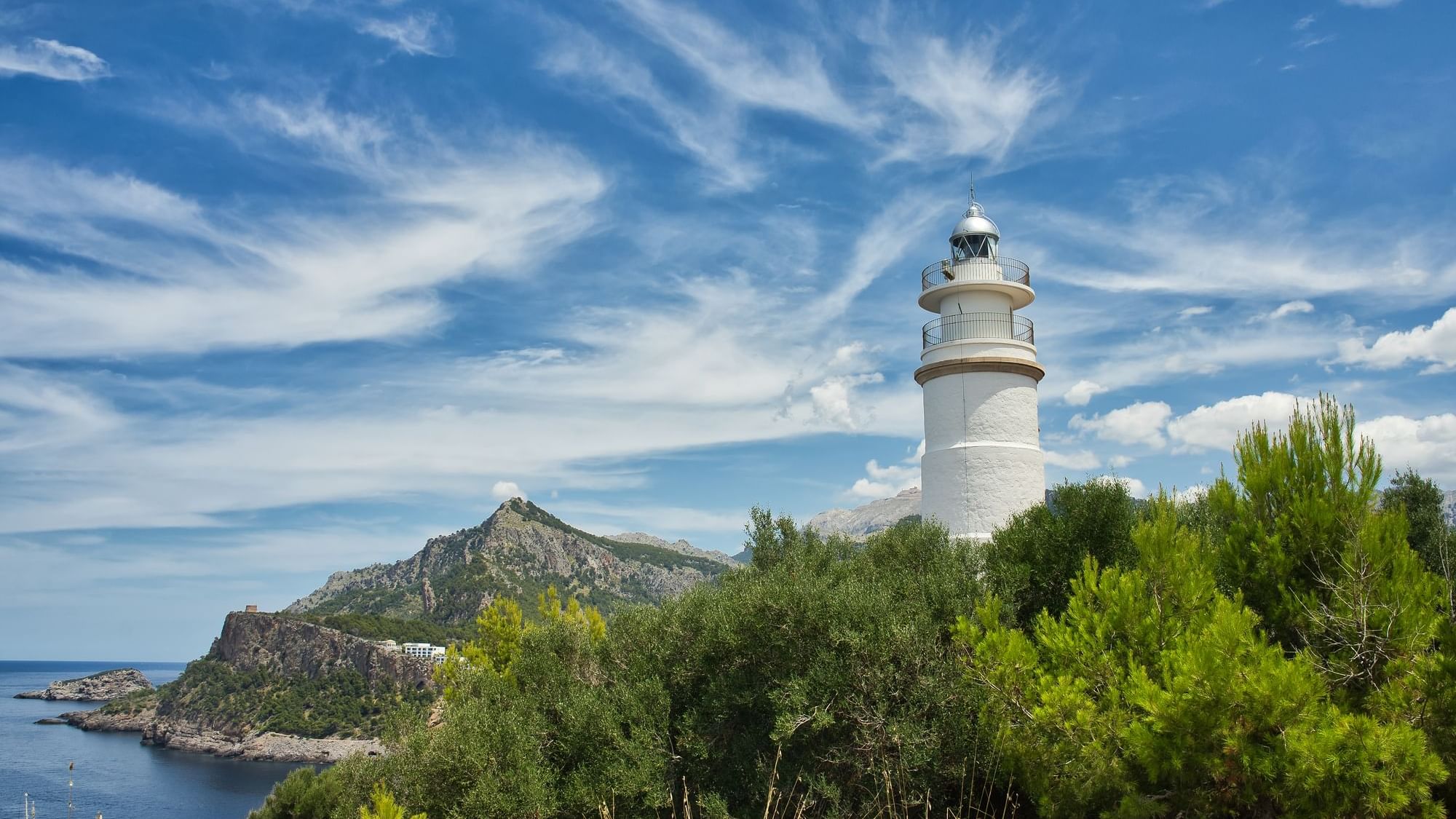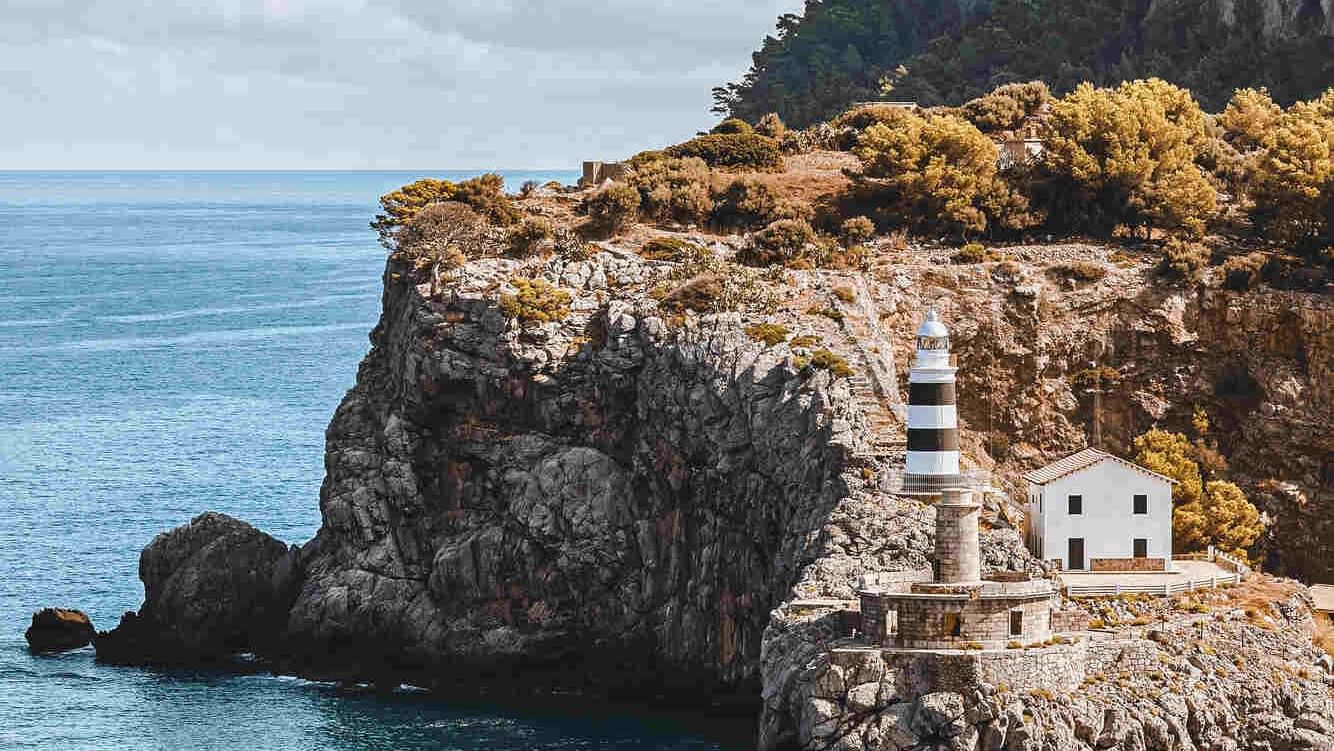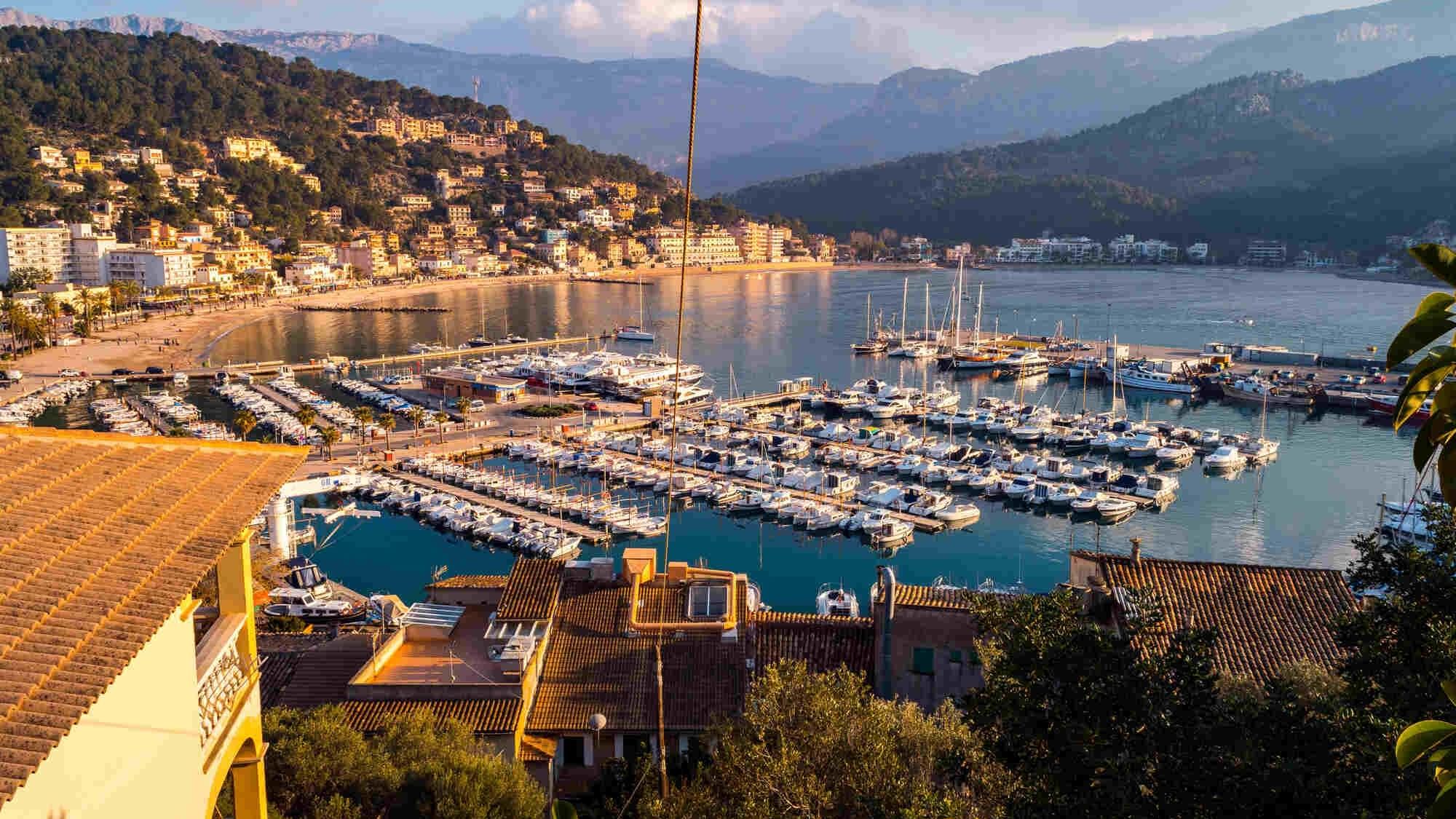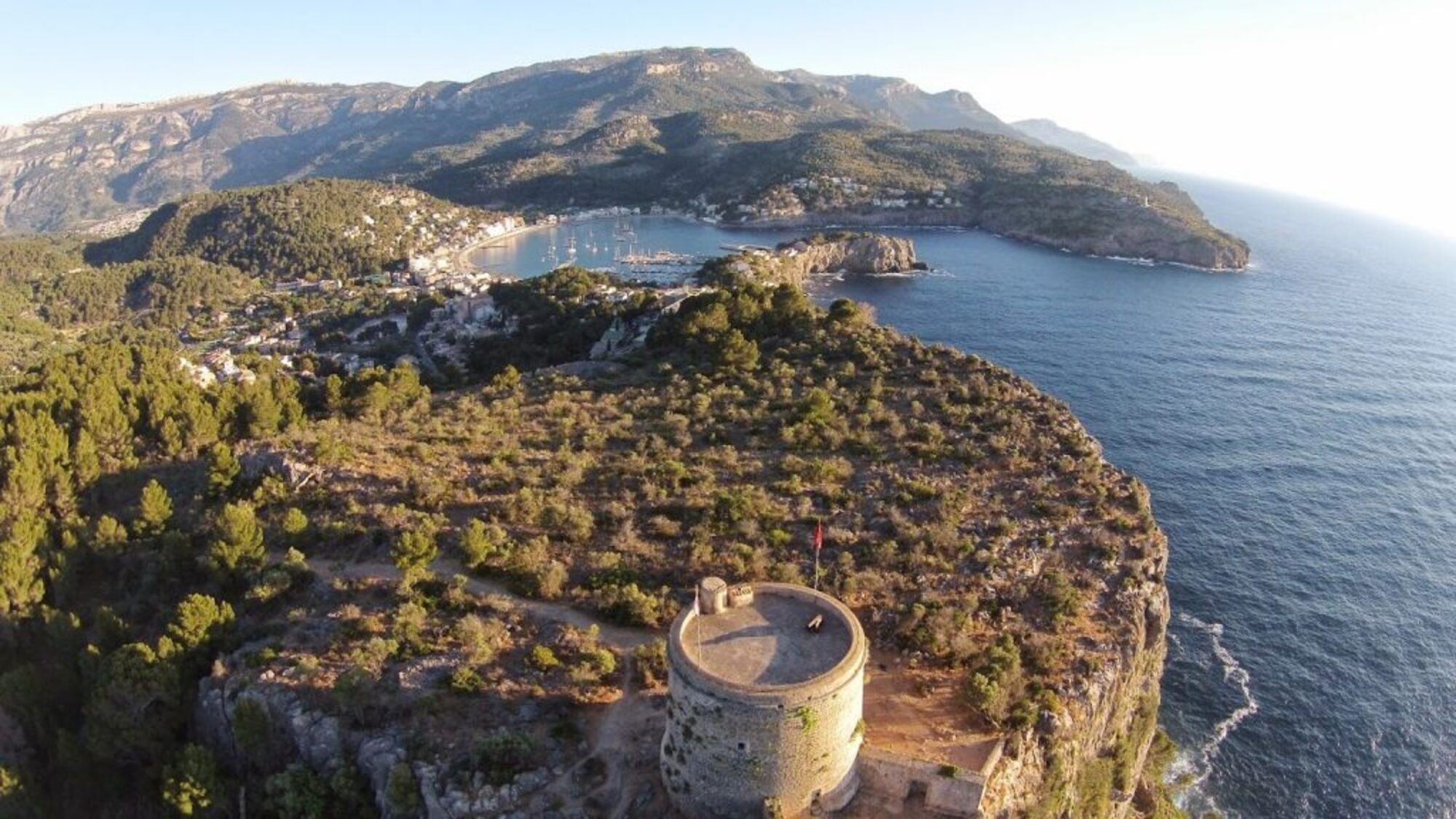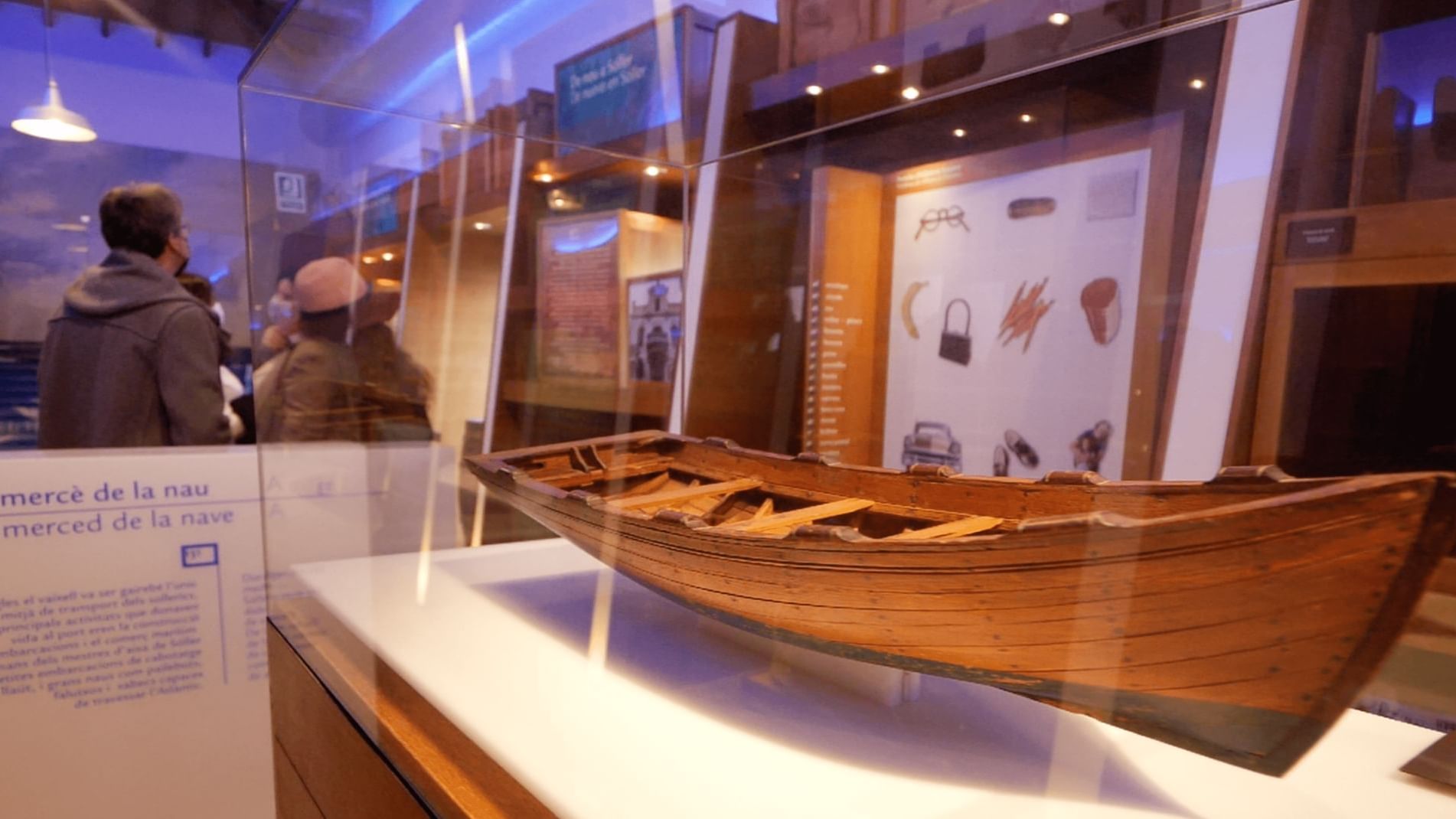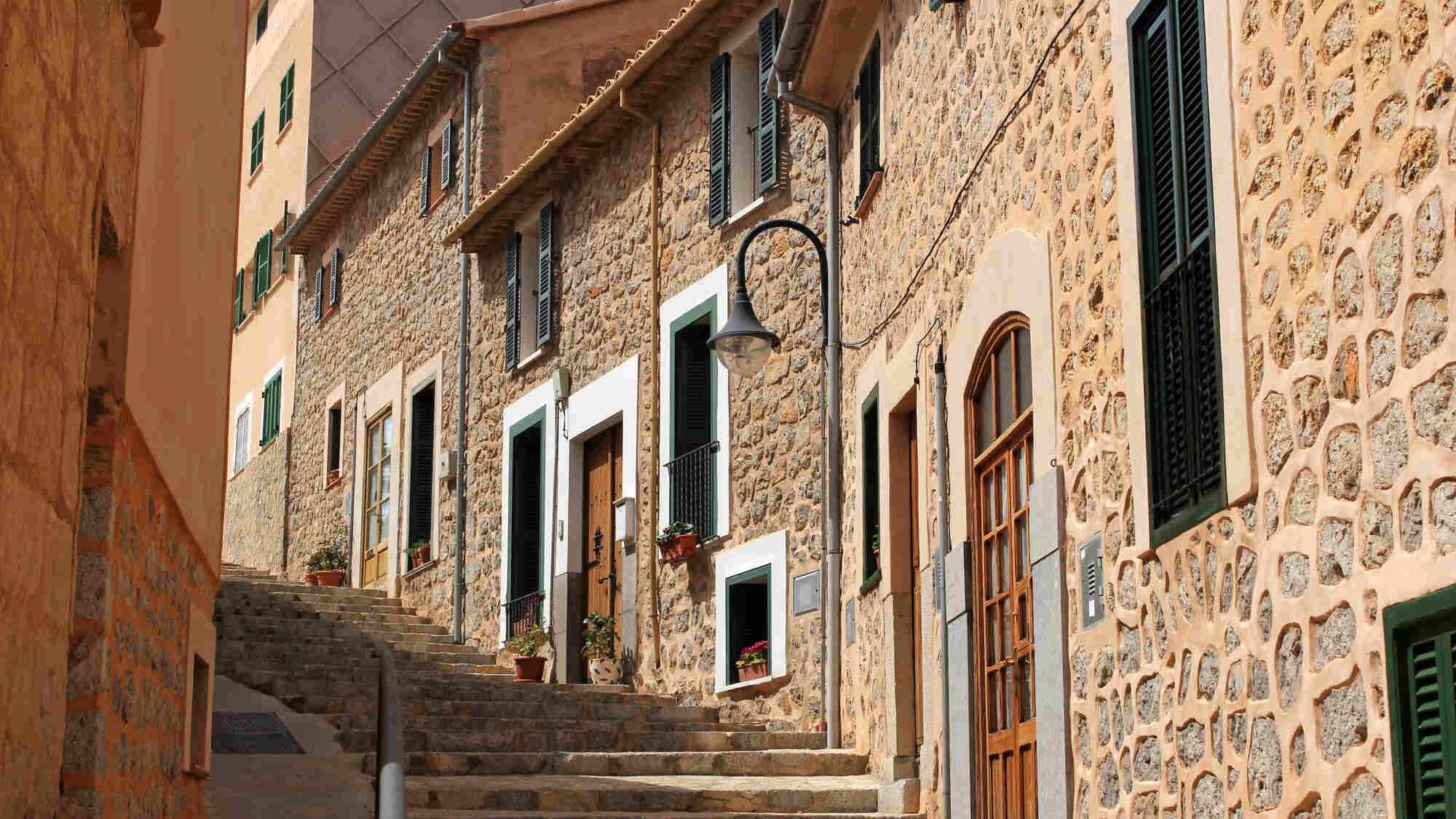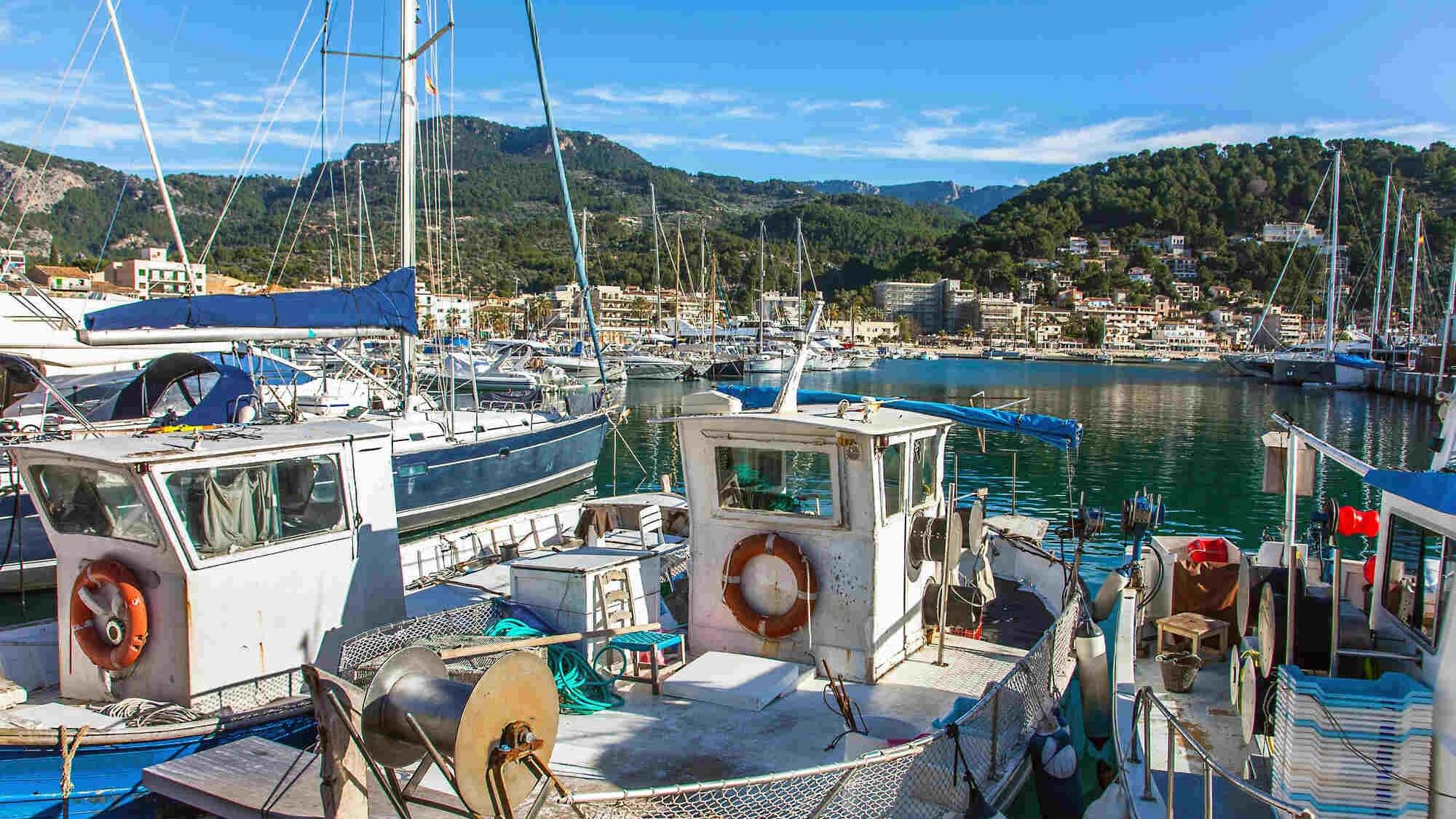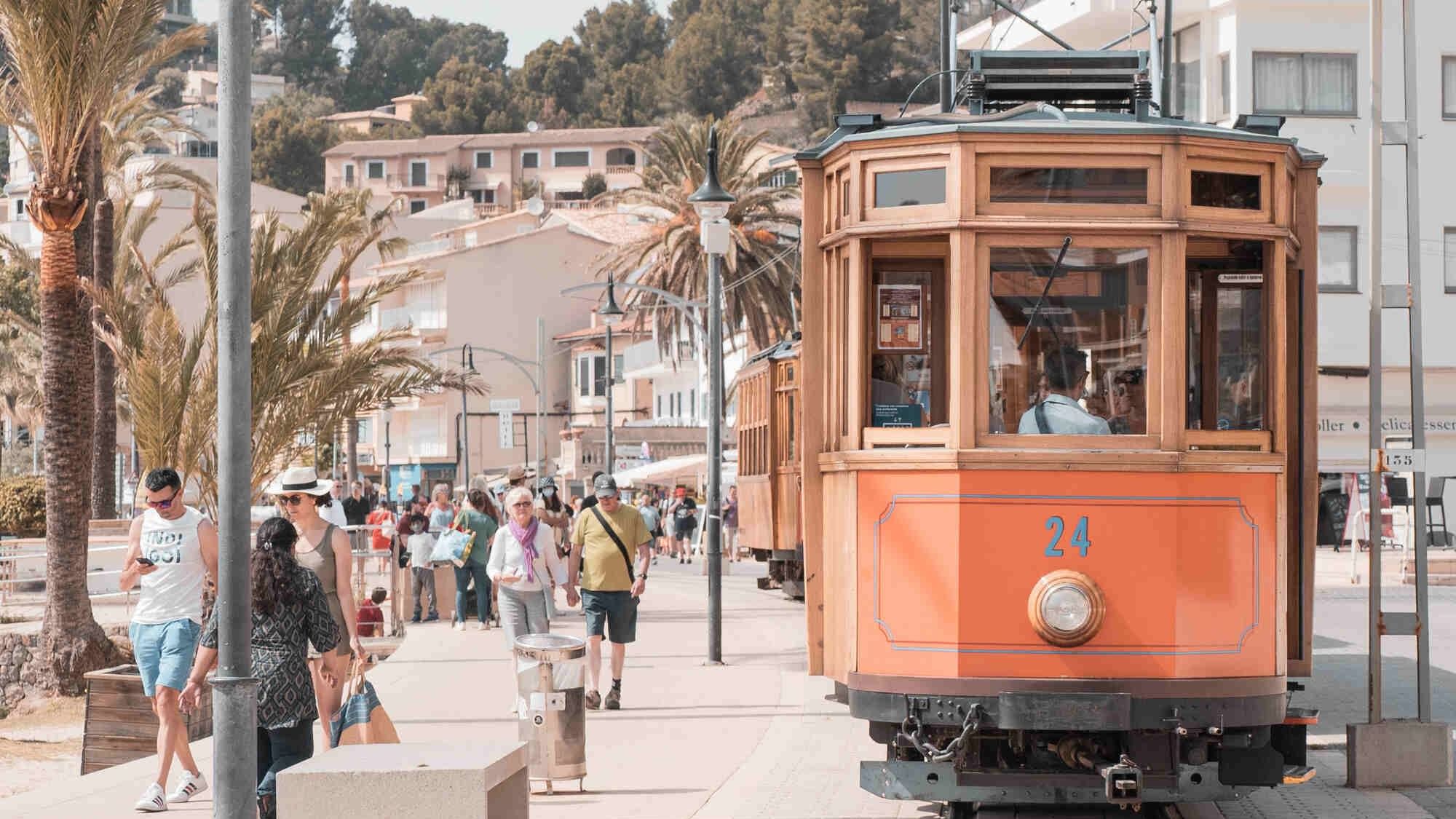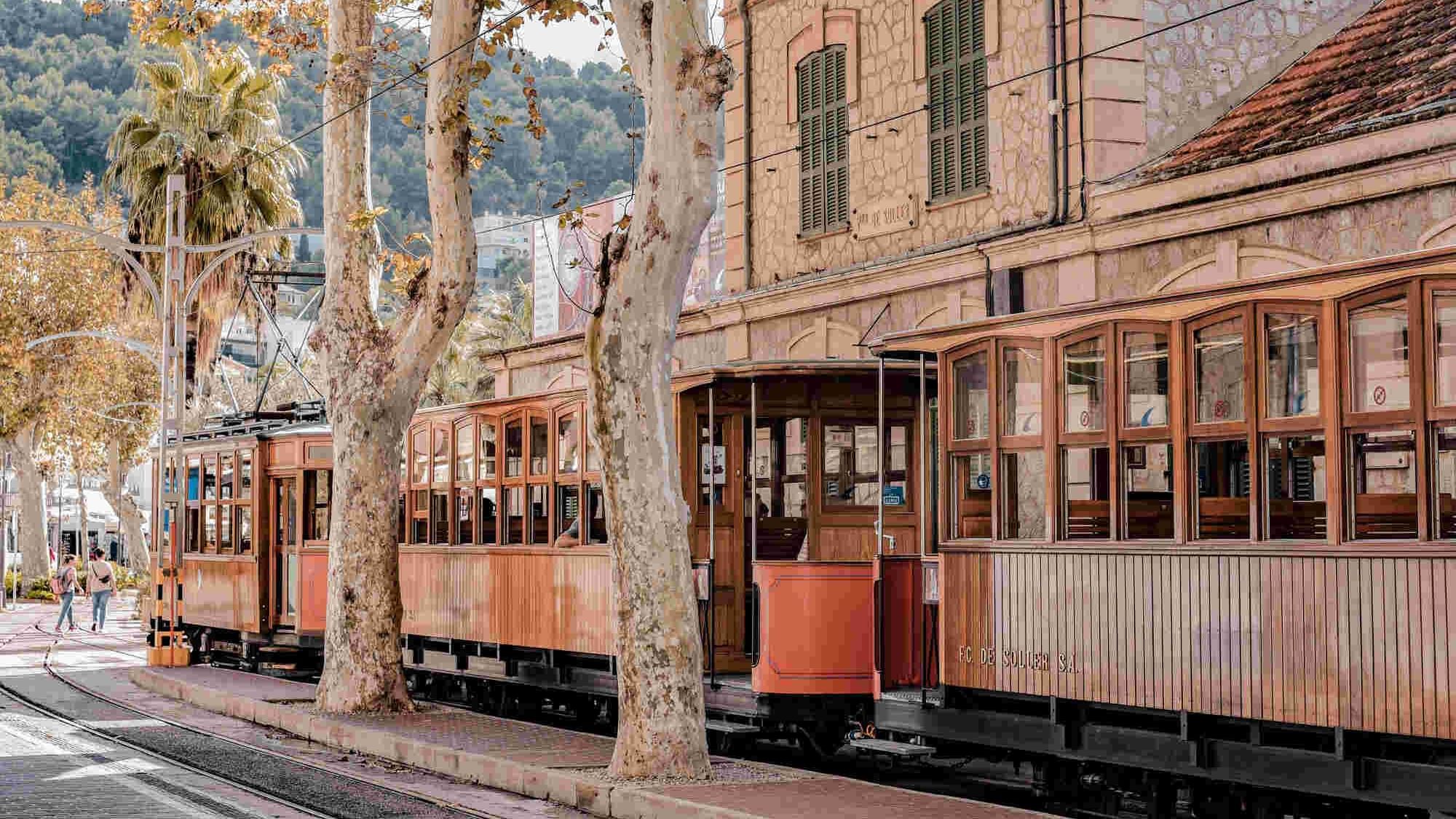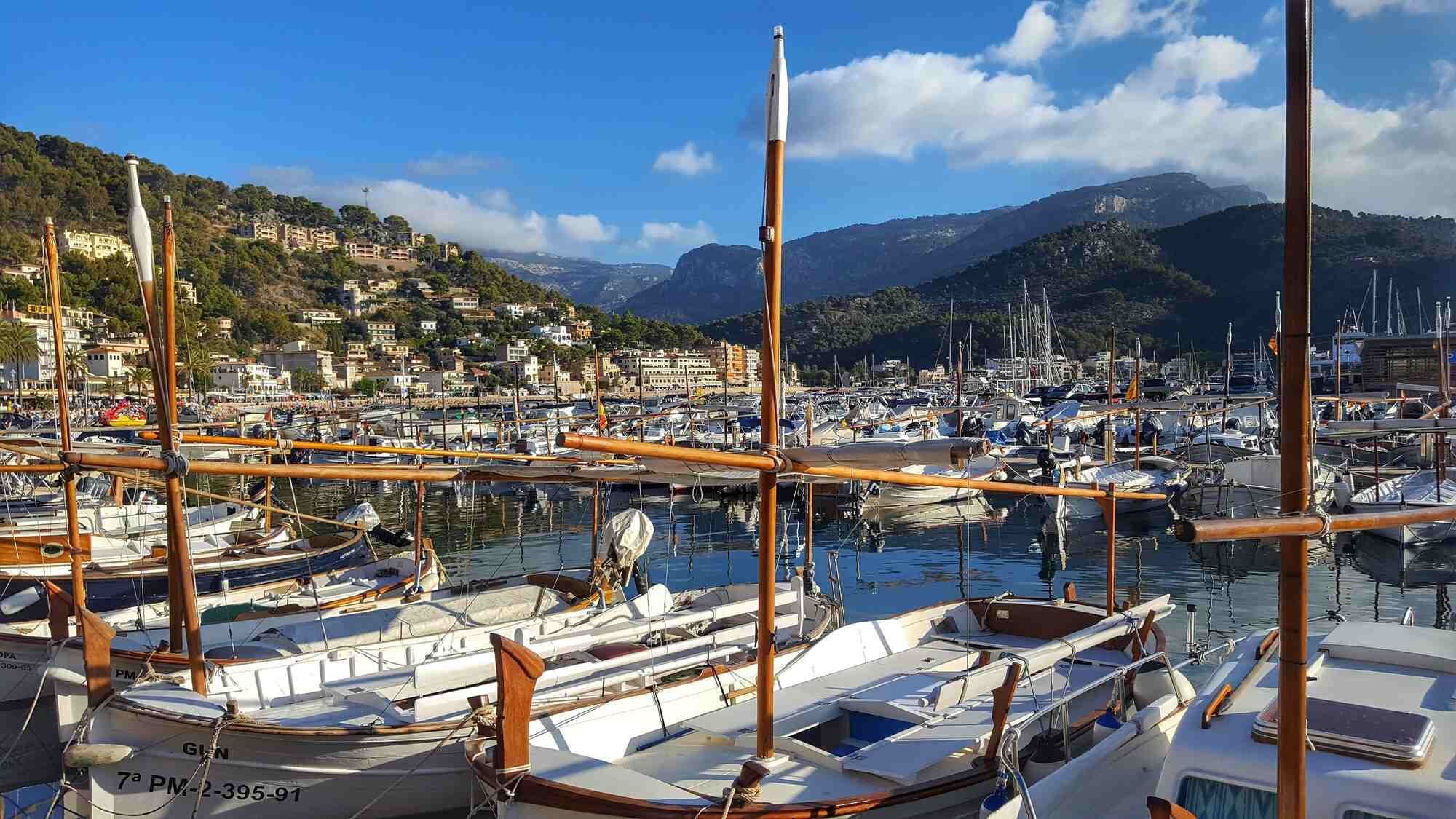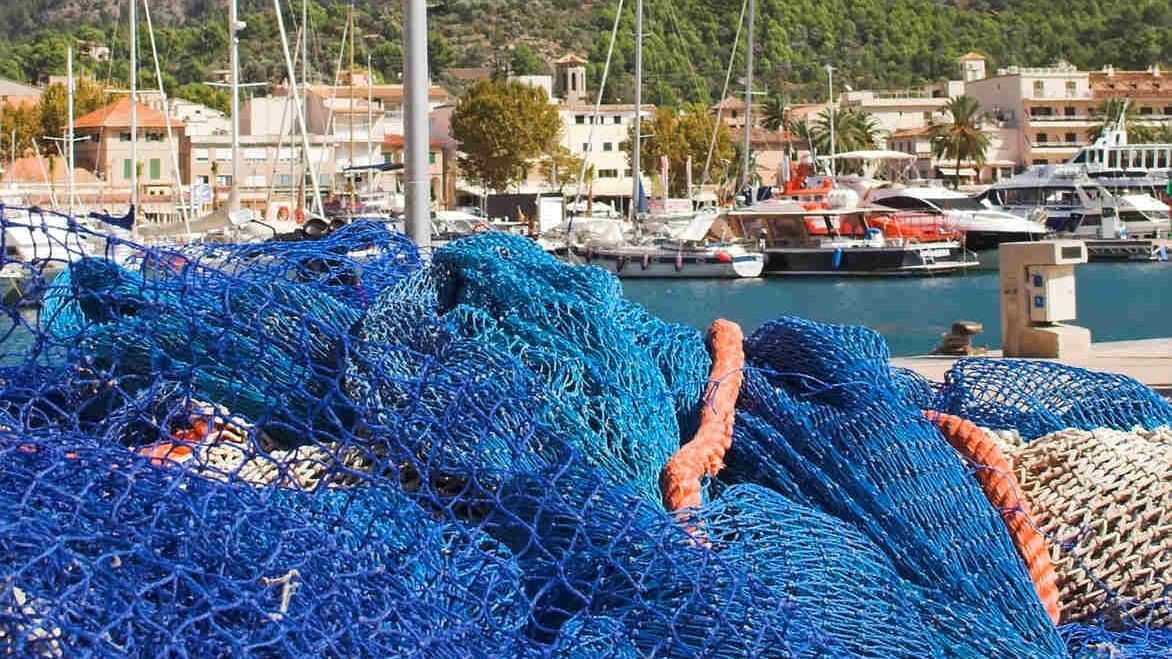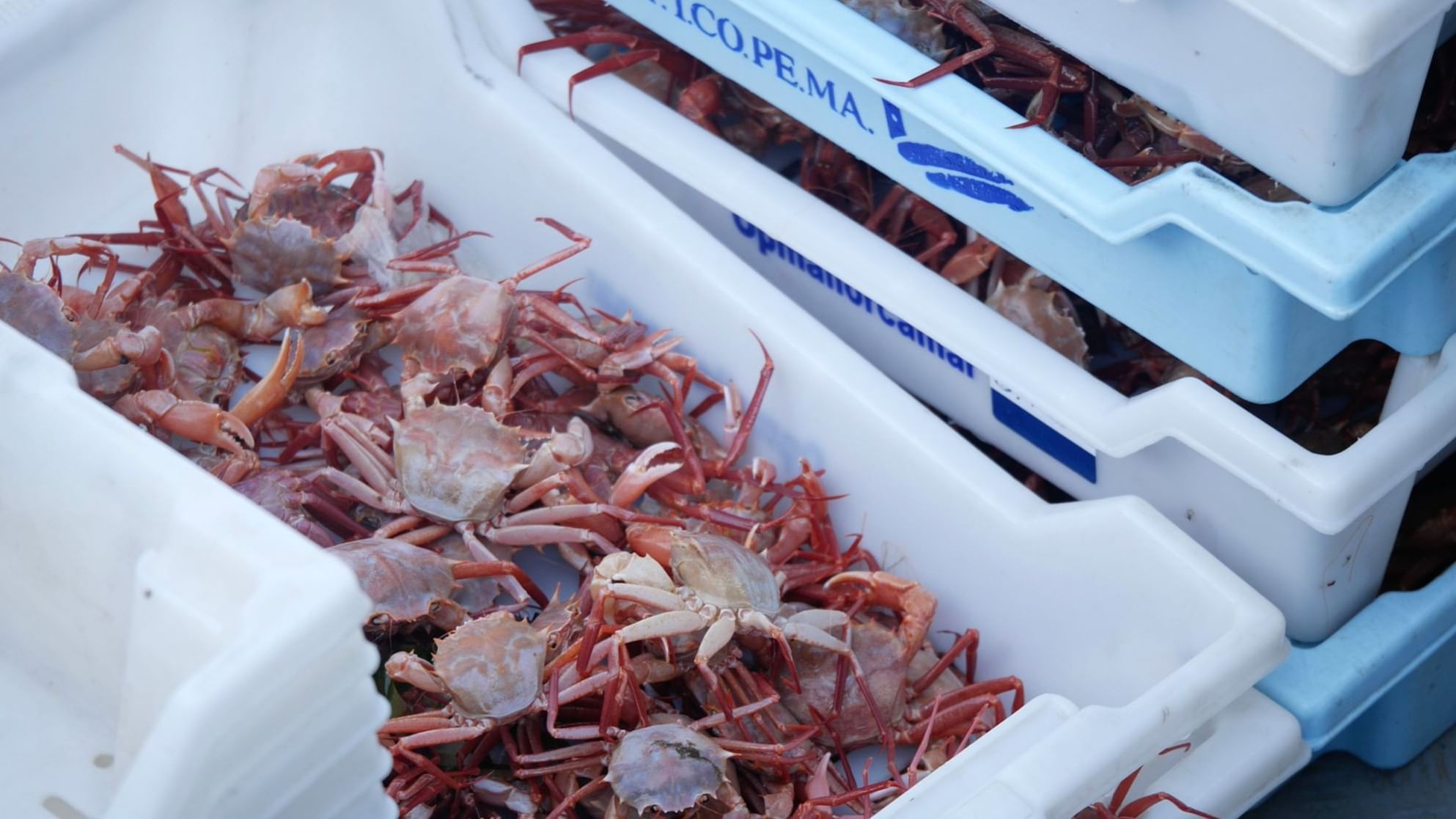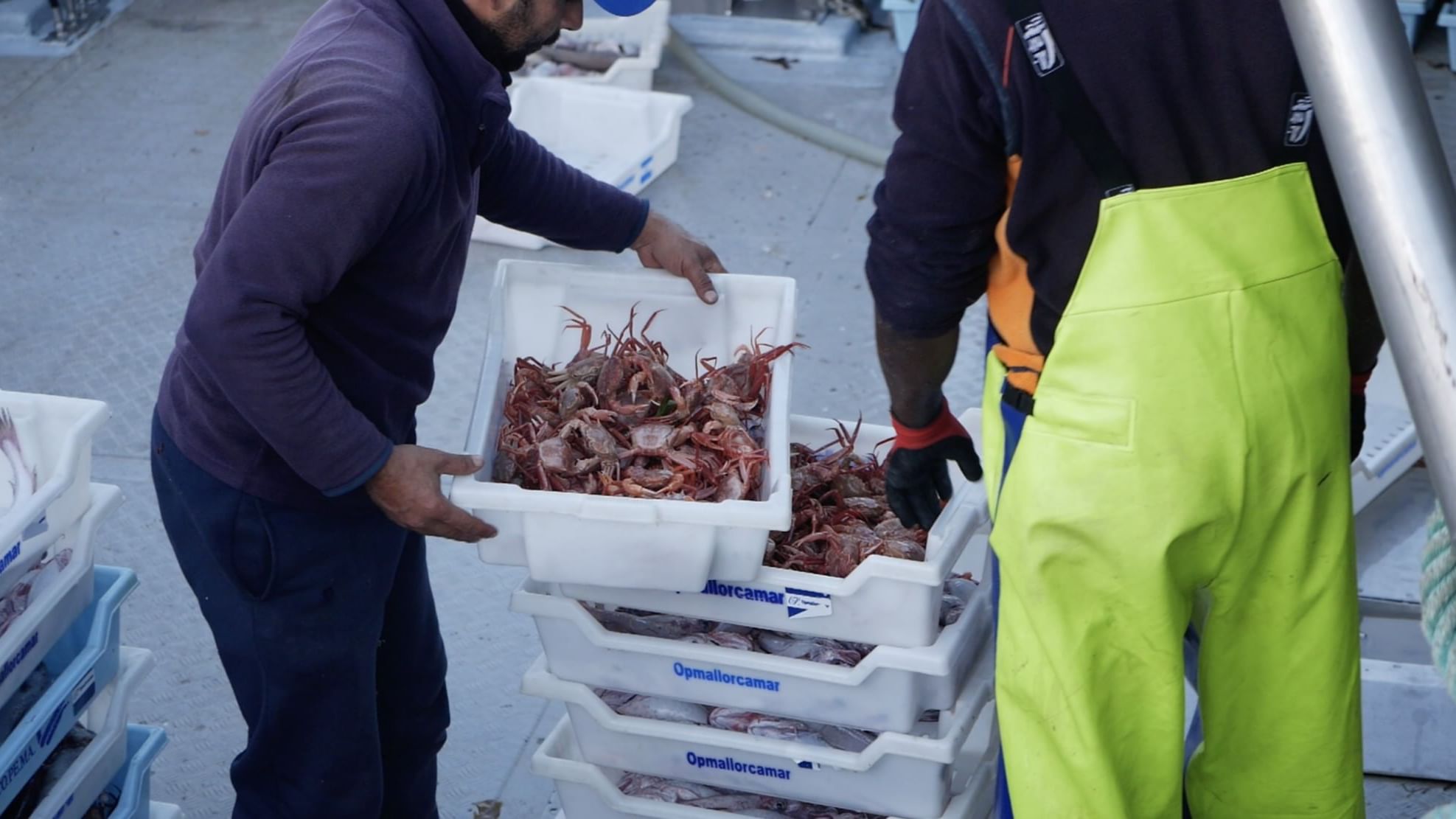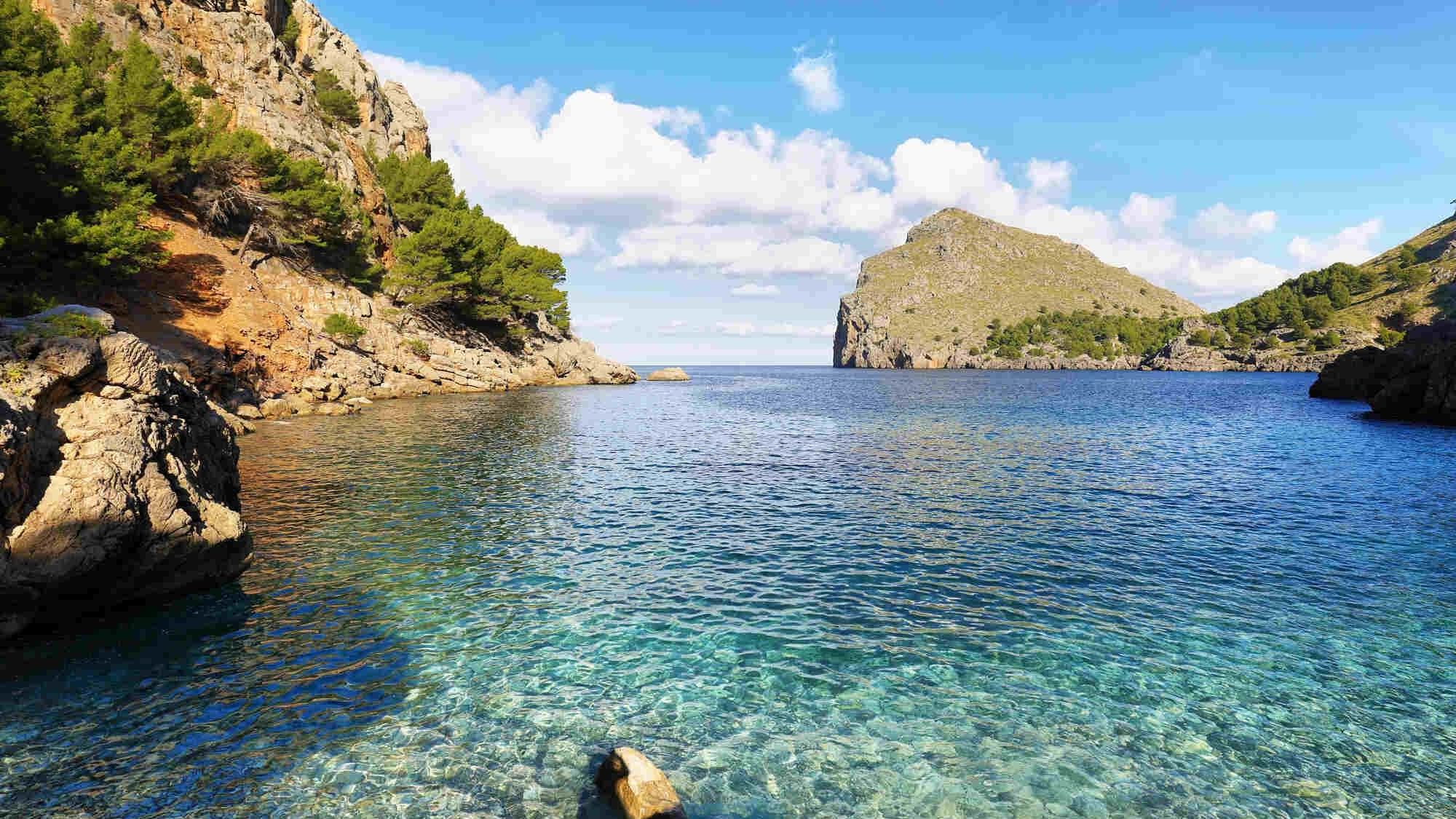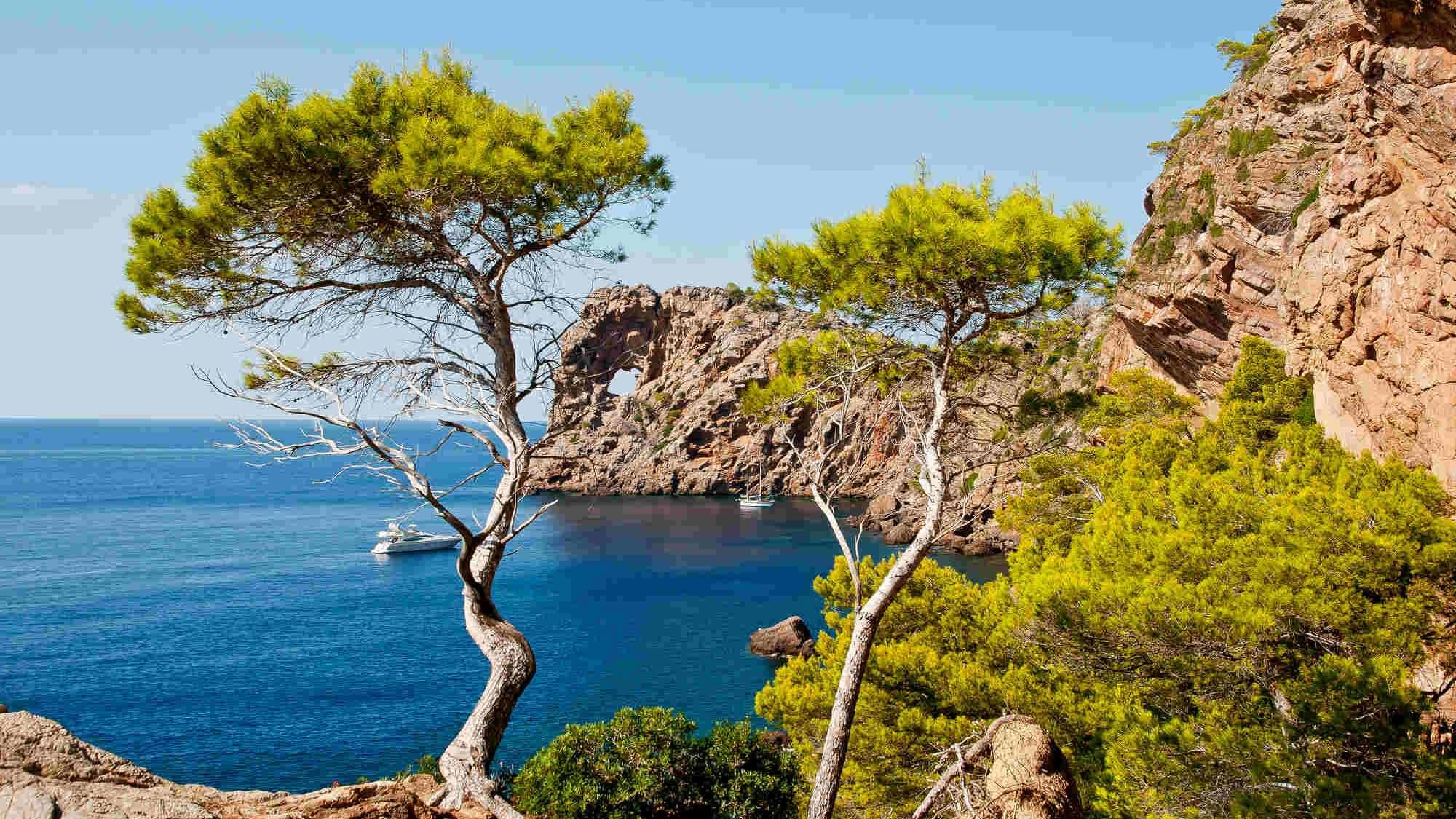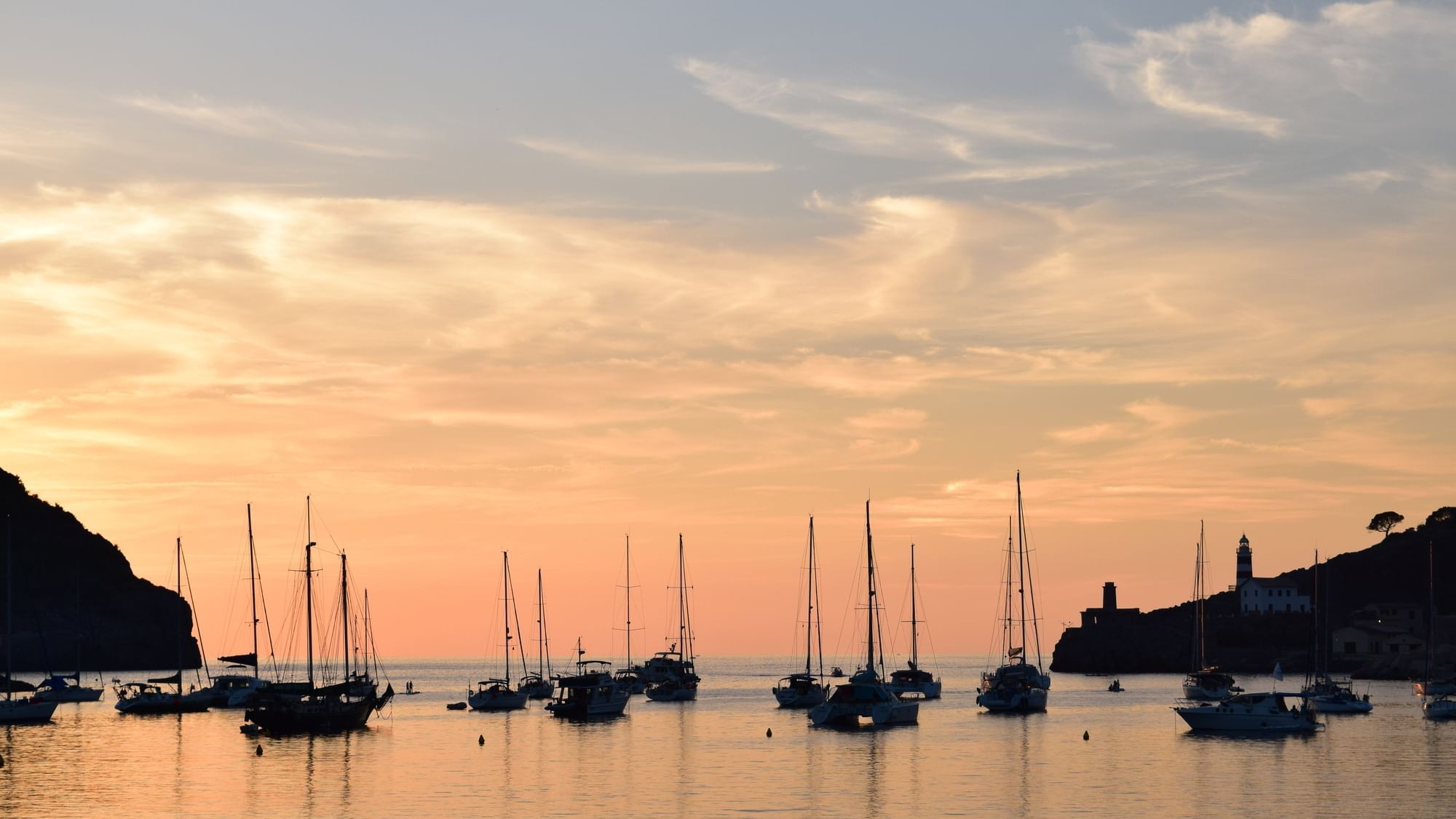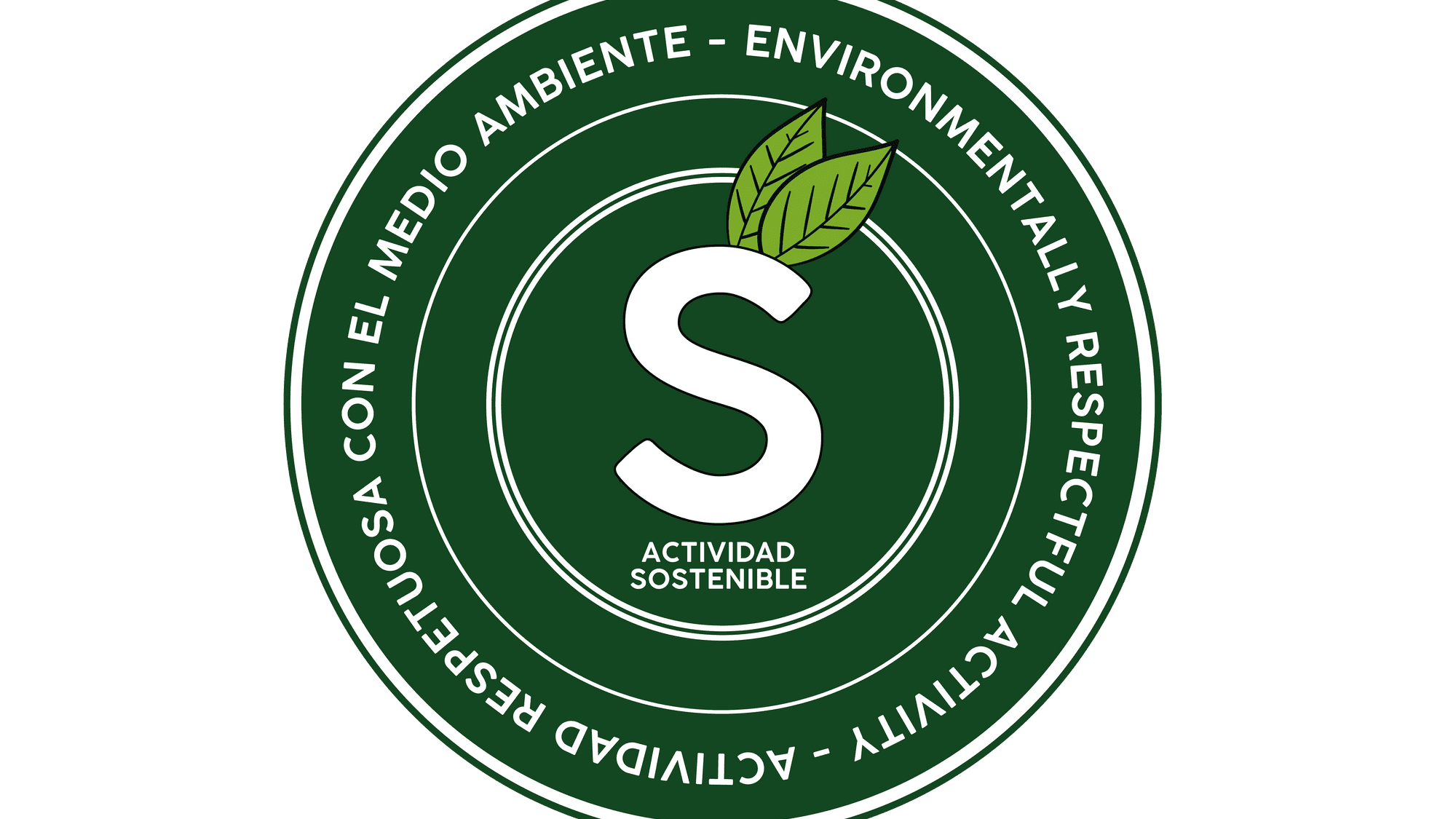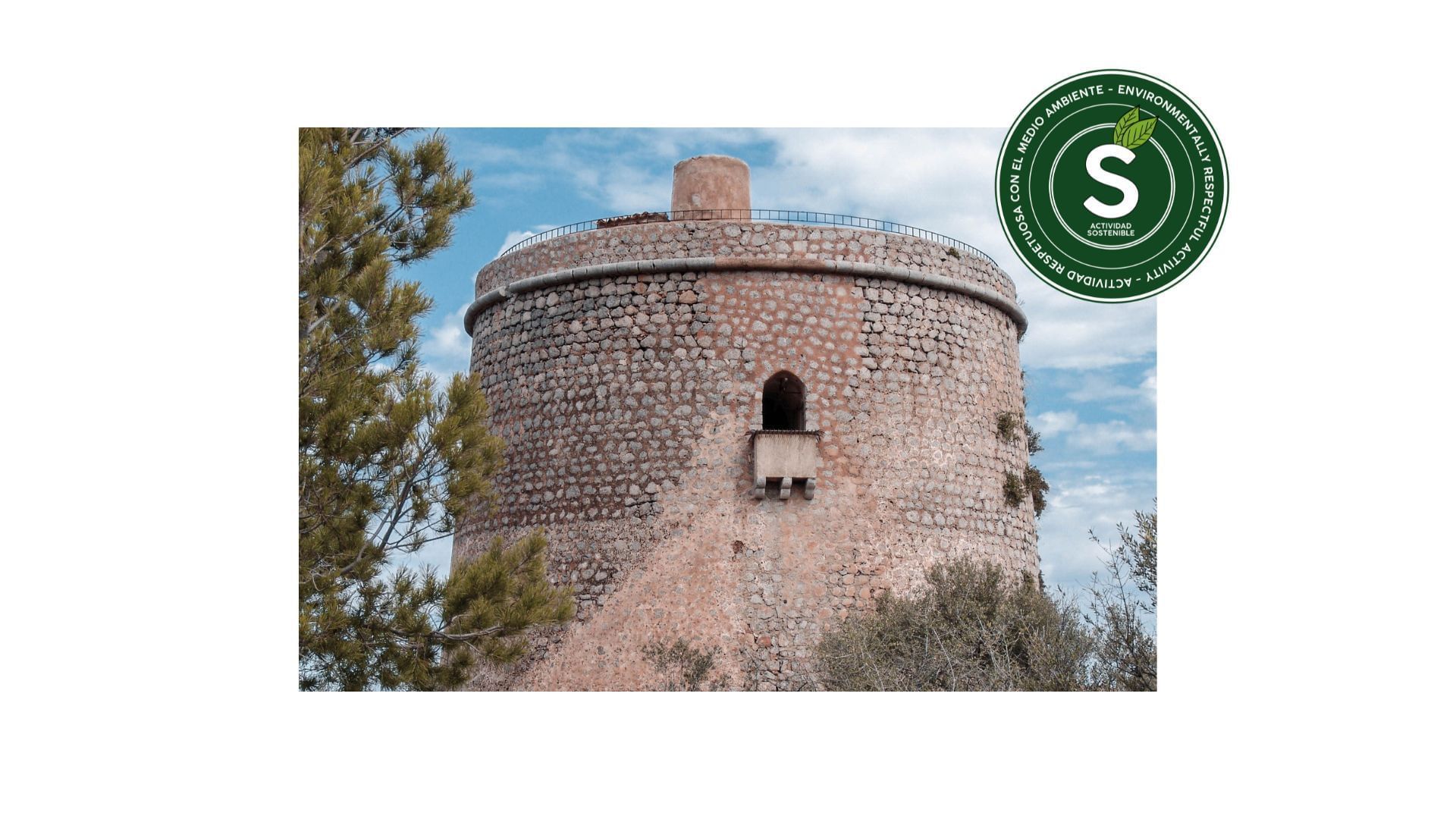 Port de Sóller is a unique destination, perfect for an authentic Mediterranean vacation. Nestled at the foot of the Sierra de Tramuntana, it is one of the most important ports on the north coast of Mallorca. Its strategic location and the exportation of products arriving at the port through the Sóller Railway from Palma de Mallorca, its geographical beauty, and the endless possibilities it offers make it a magical place to enjoy a truly special holiday in one of Mallorca's iconic locations. Today, we present a brief guide of must-visit places and activities to experience during your three-day stay in Port de Sóller, allowing you to fully discover the essence of one of the most beautiful ports in the Mediterranean.
DAY 1:
PLATJA D'EN REPIC AND LIGHTHOUSE
We will start our first day from Aimia Hotel towards Sa Torre, located at the beginning of Passeig. We will take a stroll along the waterfront, enjoying the beauty of the place. Then, we will continue our journey along Passeig de Ca'n Repic, a promenade filled with restaurants and bars that line the Platja d'en Repic, located in the furthest area from the Fishing Port. We will continue our walk towards Faro d'es Cap Gros, which can also be reached by car or one of our e-bikes, which is recommended as walking would take about 20 minutes with a considerable incline. However, once there, we will enjoy the best panoramic views of Port de Sóller and the Mediterranean Sea, being able to contemplate iconic landmarks such as Sa Torre Picada or S'illeta. We recommend visiting this place around 8:00 PM during spring or summer to enjoy one of the most spectacular sunsets in Mallorca.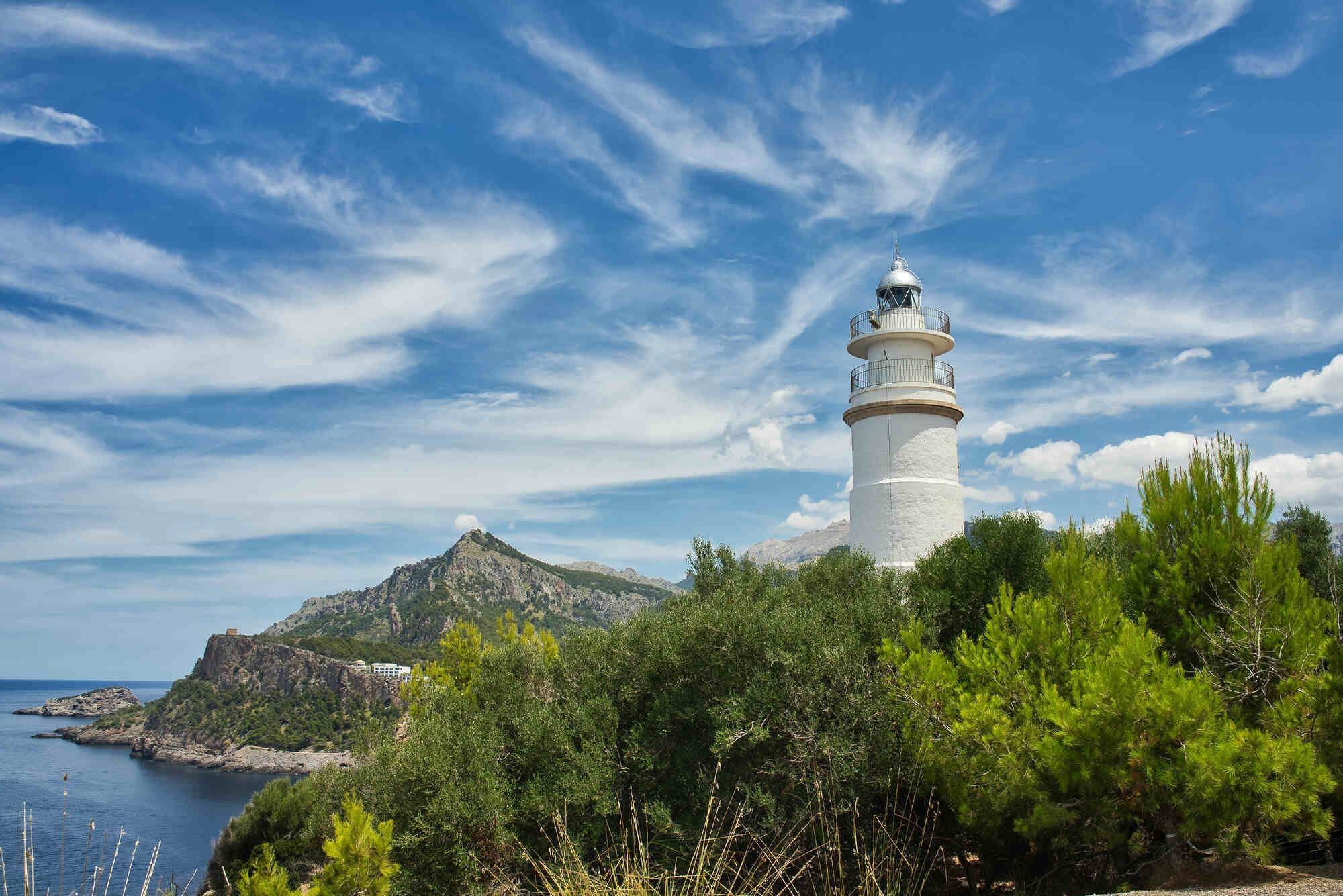 SANTA CATALINA FISHING DISTRICT AND MARITIME MUSEUM
After descending from the lighthouse, we will return to Aimia Hotel to enjoy a Mediterranean meal at Airecel restaurant. After lunch, we will head towards the area of Santa Catalina, a picturesque fishing neighborhood with small houses and stone streets that developed during the 18th century thanks to the export of local products such as citrus fruits. This place used to be the refuge for local fishermen when they were not at sea. We will wander through these historically rich streets until we reach the viewpoint of Santa Catalina, which offers wonderful views of the Bay of Port de Sóller and the Mediterranean Sea from the opposite end of Faro d'es Cap Gros. At that same location, you can visit the Oratory of Santa Catalina, built in the 13th century, which currently houses the Maritime Museum of Port de Sóller, with free admission. This maritime museum exhibits different displays, stories, utensils, materials, and tools used in the construction of traditional boats, as well as fishing equipment and models reflecting the history of Port de Sóller in maritime trade and fishing activity. After the visit, we will descend until we find a small detour to the right that will lead us to the Oratory of Sant Ramón de Penyafort, built in the 13th century. This oratory, currently restored, is used as the headquarters for the Gent Gran del Port de Sóller, a cultural place where senior residents of the port participate in various recreational and cultural activities. We recommend taking a stroll along the harbor to admire the boats and visit some typical sailor bars, such as Bar La Payesa, before returning to Aimia Hotel and enjoying dinners at our Airecel restaurant.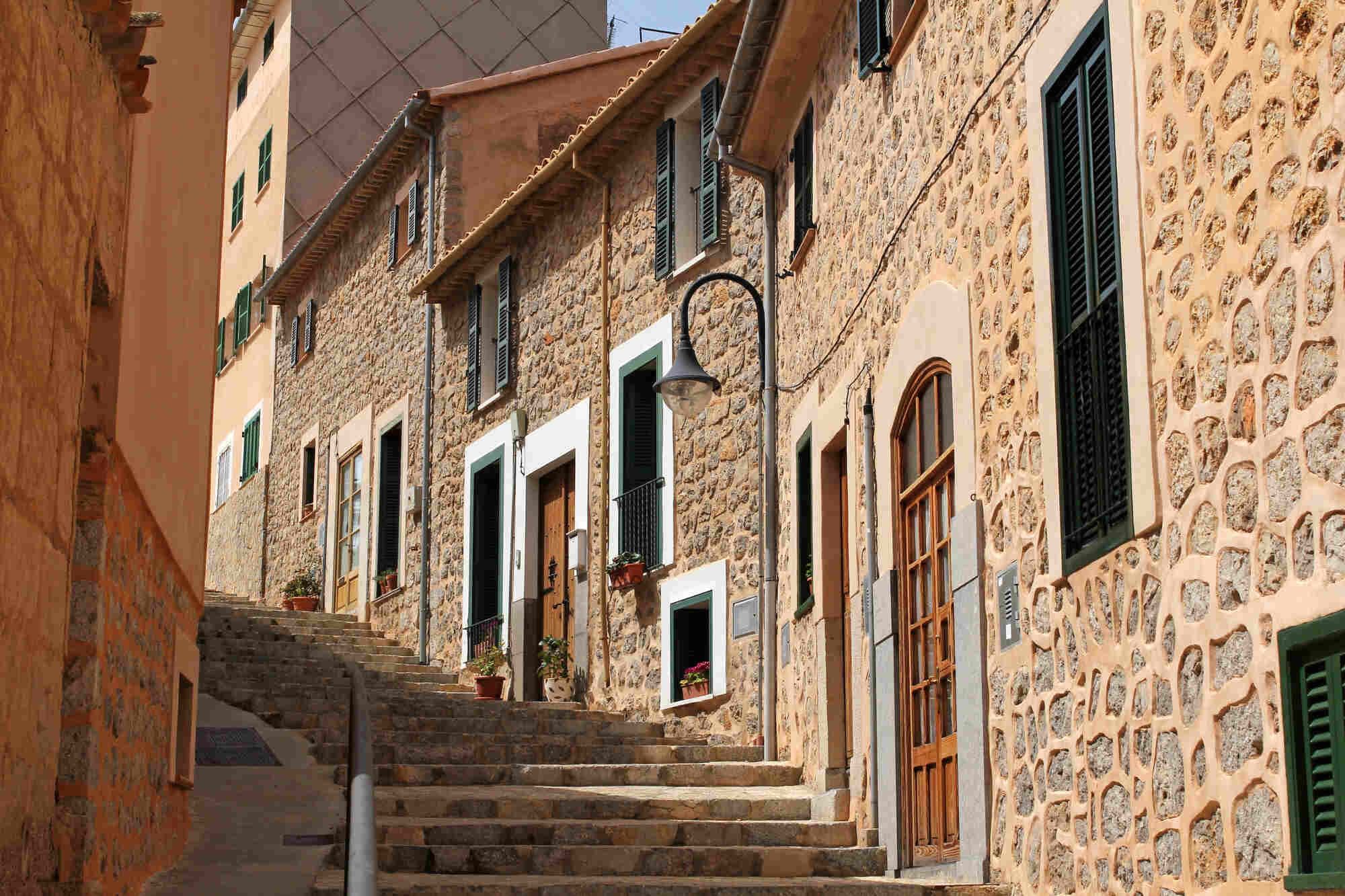 DAY 2:
SA TORRE PICADA EXCURSION, TRAM RIDE, BARQUES DE BOU, AND SUNSET
On the second day in Port de Sóller, we recommend starting by visiting Sa Torre Picada, a watchtower that was part of a signaling system along the coast of Mallorca. This tower was in operation until the 19th century and was mainly responsible for monitoring smuggling activities. Through Camí de s'Illeta, surrounded by ancient olive trees and nature, you will reach Sa Torre Picada, where you can enjoy incredible views. We recommend reading our article on the Sa Torre Picada Excursion for detailed information. Afterwards, descend to Port de Sóller, where you can take a break for lunch. Our recommendation is Restaurant Las Olas, located next to Sa Torre, ideal if you enjoy fresh fish and rice dishes.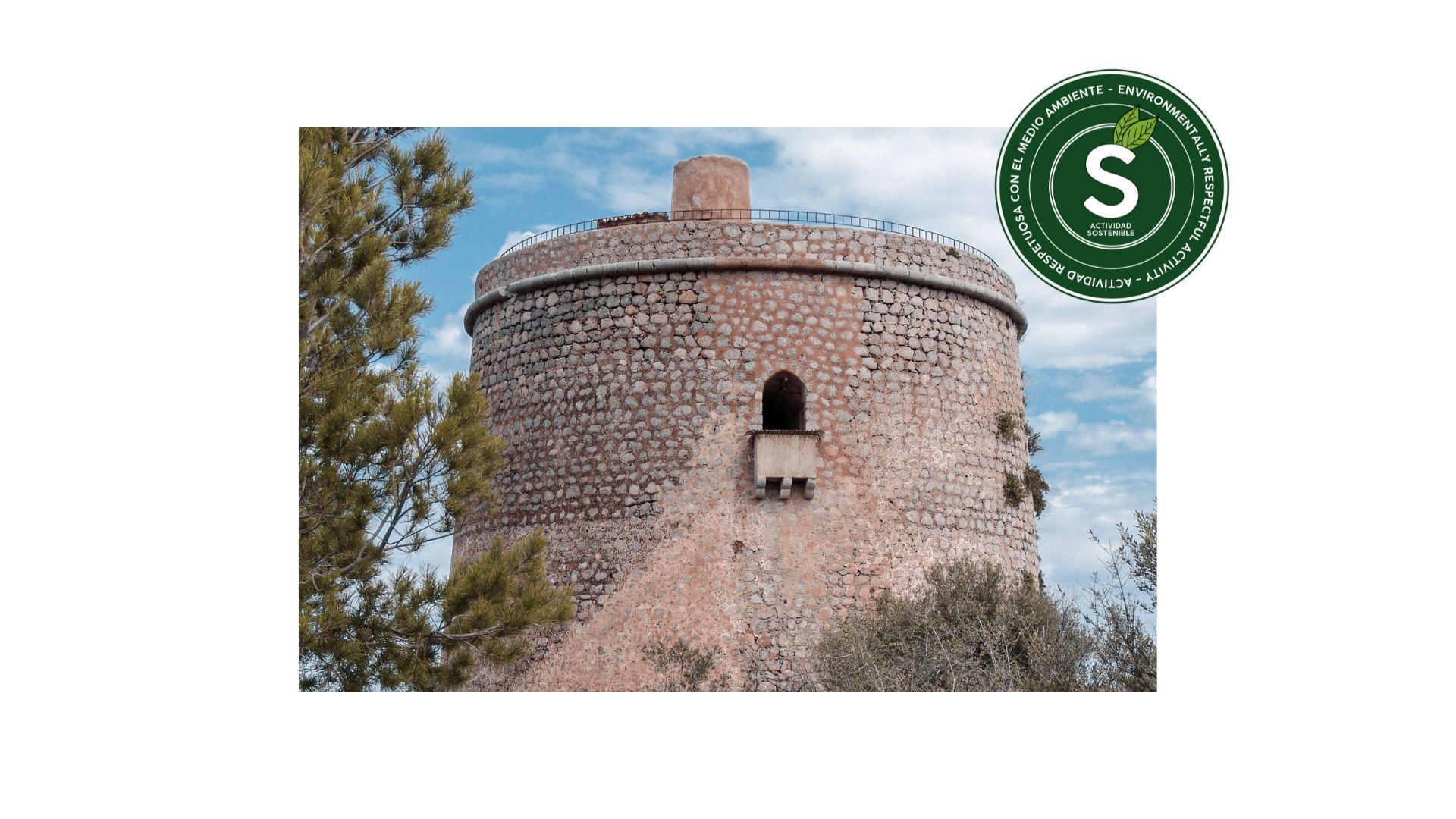 TRAM RIDE TO SÓLLER CENTER
After lunch, head to the tram stop at Sa Torre, which is a 2-minute walk from Restaurant Las Olas, and take the tram to Sóller. During the journey, you can enjoy different areas of the Sóller Valley, such as the peripheral neighborhood of L'Horta and the central areas of the municipality, until you reach the Market. We recommend getting off at the last stop, the Train Station, to cross Sóller's main square by tram, where you will have unique views of Parròquia de Sant Bartomeu, the town hall, and Banco de Sóller. Once at the station, we suggest taking a walk to the main square and enjoying artisan ice cream at Can Pau, a family-owned ice cream parlor located at the beginning of Calle de La Luna, on one of the corners of the square.
Afterwards, you can stroll along Calle de La Luna, Sóller's main shopping street, and explore its charming cobblestone streets until you reach the market square, next to Gran Hotel Sóller, where you can take the tram back to Port de Sóller. We recommend taking the tram no later than 4:00 PM to arrive at the port by 4:30 PM.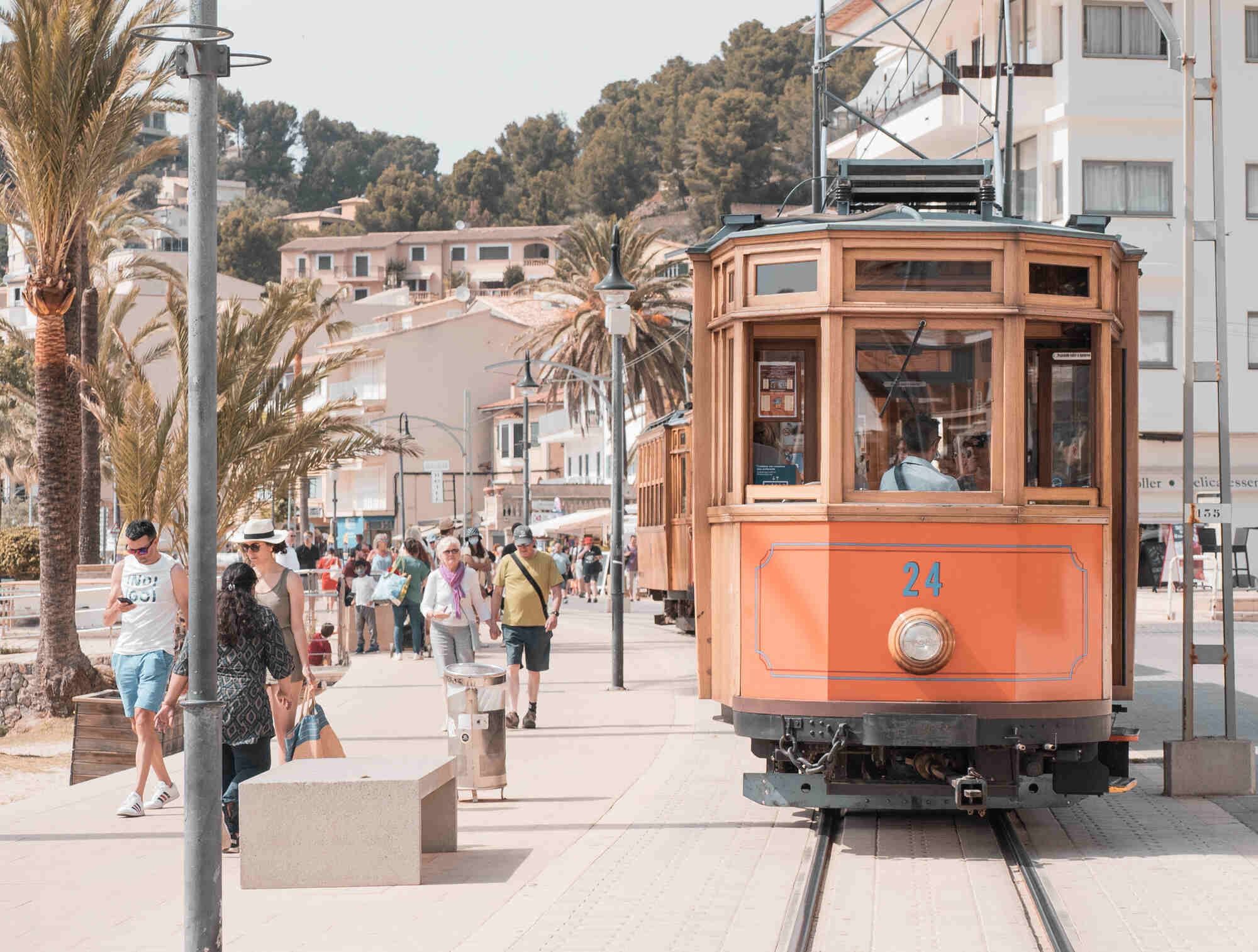 LES BARQUES DE BOU
Once in the port, after getting off at the last stop, take a walk towards La Base, where the fishing boats of Port de Sóller are located. We recommend arriving before 5:00 PM, when the Barques de Bou arrive. Experiencing this will allow you to discover the fishing essence and witness the arrival of fresh fish to our port.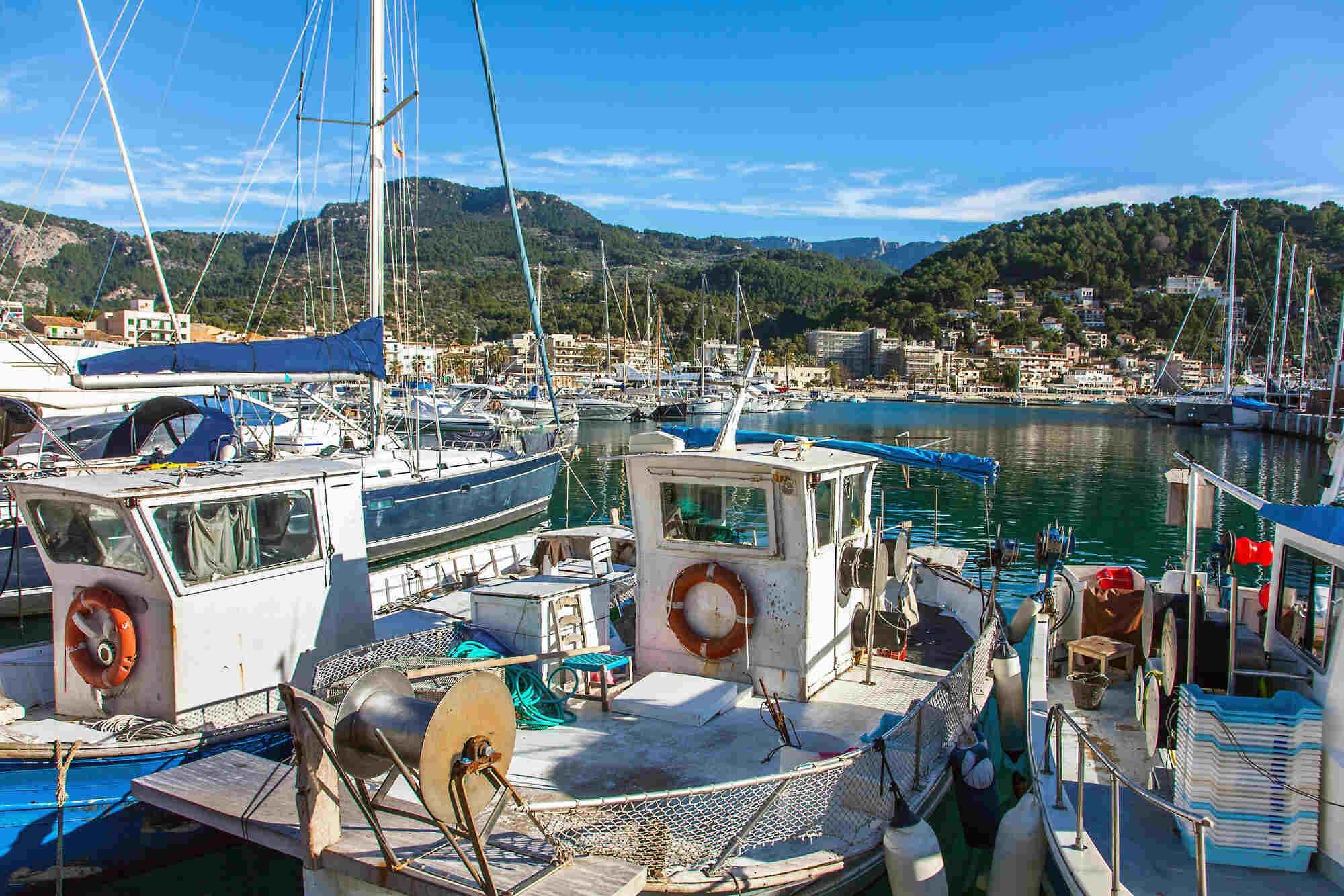 To conclude our second day in Port de Sóller, head towards the central area of the bay and climb to the top of Carrer d'Alaró, where you can enjoy an incredible sunset. Then, return to Aimia Hotel to indulge in one of our Airecel dinners at our restaurant.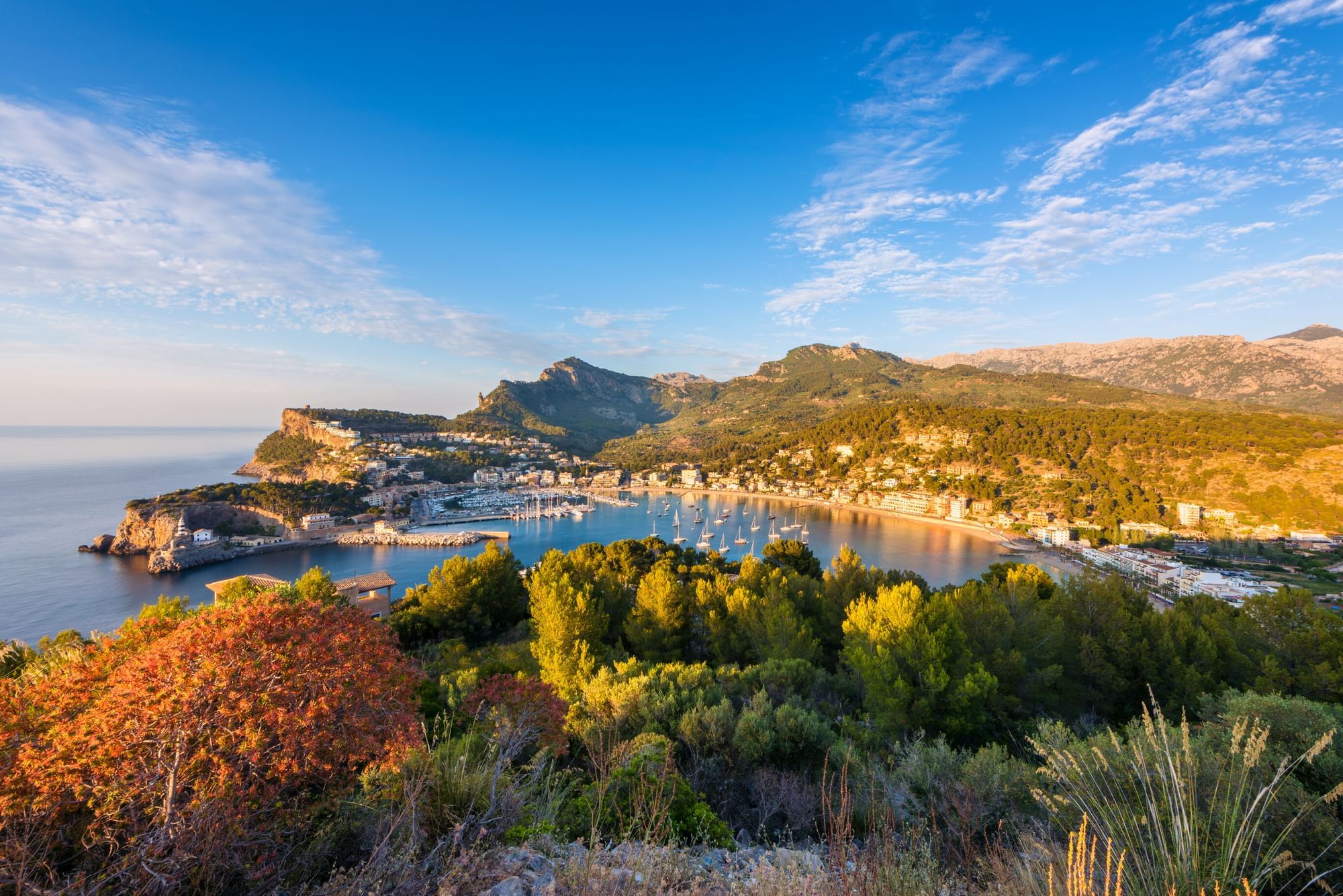 DAY 3:
BOAT TRIP ALONG THE COAST OF PORT DE SÓLLER
On our third and final day, we recommend enjoying the crystal-clear waters of the Tramuntana coast. While there are boat excursions to Tuent and Sa Calobra from Port de Sóller with companies like Barcos Azules, we suggest renting a private boat, with or without a skipper, for a more personalized, private, and unrestricted experience. There are several small boat rental companies, such as Soller Boats, and we can even assist you in renting one. Please inquire at the reception for more information. Once you have your boat, we recommend setting sail from the Port, heading starboard until you reach Ses Cambres, a small cove located behind Ses Puntes, where you can enjoy your first swim. Then, continue navigating through s'Estret de s'Illa, a narrow passage between the coast and s'Illeta, until you reach Sa Costera, a dreamy spot to anchor and relish in the tranquility, sea breeze, and crystal-clear waters. If you are sailing with a skipper, at this point, you can explore the area of the "mushroom", a small rock with that shape, and other points of interest such as Sa Cova de Ses Tres Puríssimes, Es Cavall, or Na Mora. These peculiar rock formations resemble animals and people. Afterwards, you can choose to venture further to reach Cala Tuent, just after Sa Costera, or head back towards the Port and make your way to Deià to enjoy other magical coves like Alconàsser, Es Canyaret, Cala Deià, or Sa Forada. These places take on a special meaning when visited by boat. It's important to mention that for the boat trip, it is recommended to bring food, drinks, sunscreen, and jellyfish sting ointment, as the ideal plan is to spend the entire day at sea and make the most of the experience. At the end of the day, we will return to the port to return the boat, and then you can relax at the facilities of Aimia Hotel before enjoying the tasting menu at Airecel restaurant during our Airecel dinners. If you are staying at our hotel and need more information about Port de Sóller or other places of interest, feel free to ask our friendly reception team.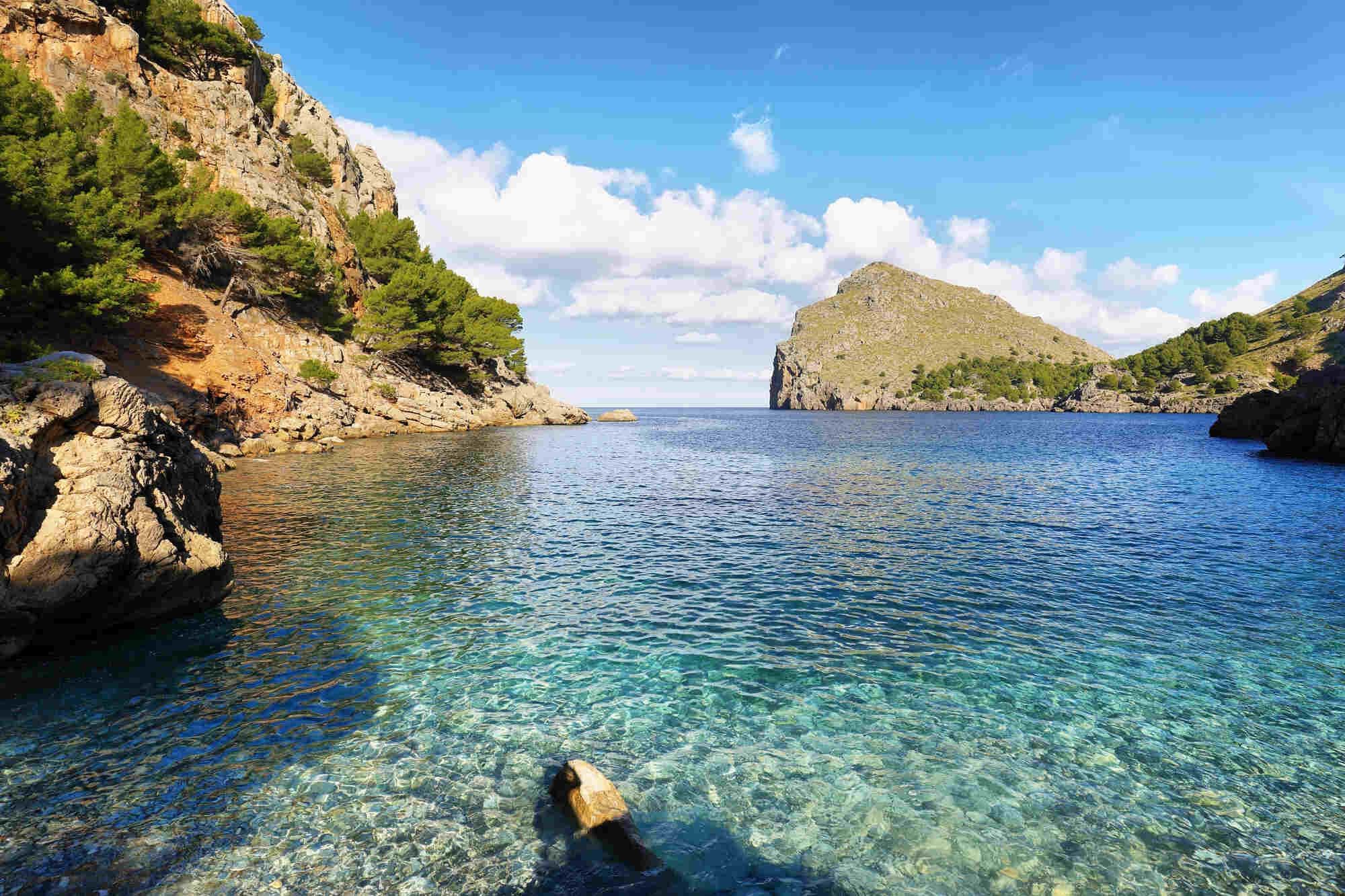 IMPORTANT INFORMATION
Check the tram schedule here.