Visit Llucalcari beach, Deia, Cala Deia, Sa Foradada and Valldemossa on a day trip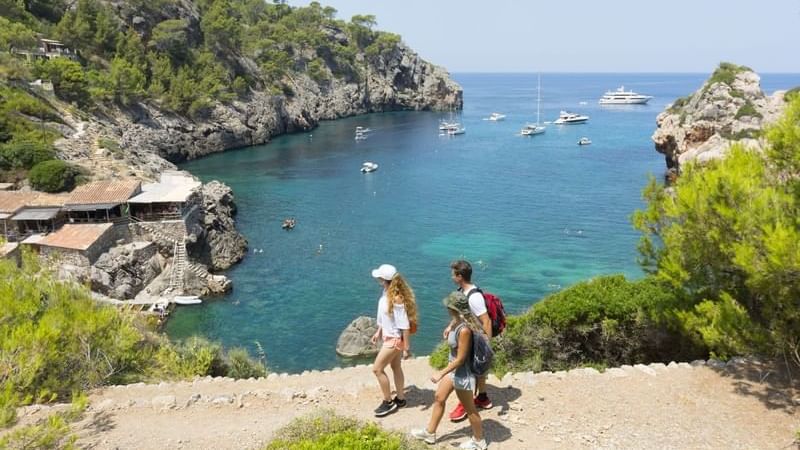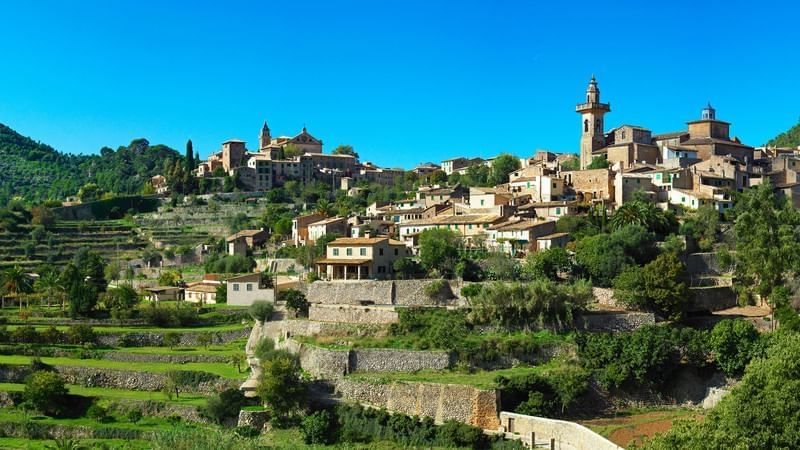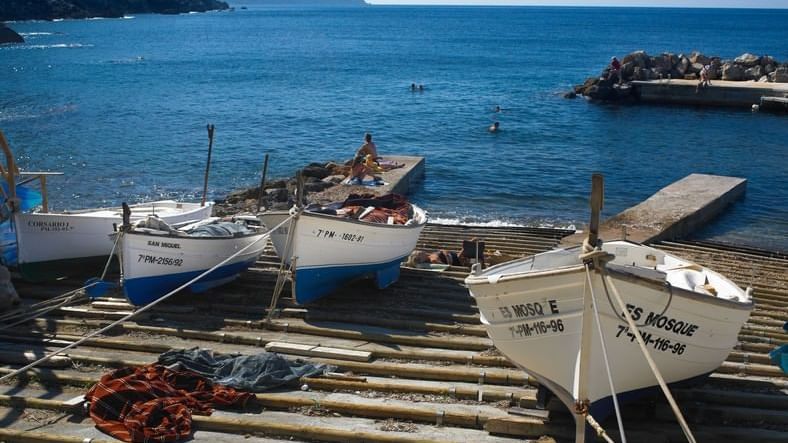 Visit Llucalcari beach, Deia, Cala Deia, Sa Foradada and Valldemossa on a day trip.

From the Aimia Hotel we propose a series of activities and routes so that you can discover the most beautiful villages and coves of the island of Mallorca in just one day. During the morning, you can enjoy Llucalcari Beach, a little pebble cove that is not very frequented and that will delight those who are looking for a bit of peace and quiet and disconnection. We also recommend a visit to the village of Deia, where you can enjoy panoramic views of the coastline and visit the idyllic Cala Deia, a small beach with turquoise waters. In the afternoon, you can visit Valldemossa and its Royal Charterhouse of Valldemossa, as well as taste its famous coca de patata, a local delicacy.
We offer you a detailed list of the activities and the most comfortable routes to discover these beautiful corners of our island, which we hope will make your excursion more pleasant:
LLUCALCARI BEACH
Llucalcari beach is about 15 minutes by car from the Aimia Hotel. This beach is an idyllic corner, little known, with spectacular views, but with a somewhat complicated access (you can ask for directions at our reception where we will be happy to help you). One of its peculiarities is that it allows nudism.
DEIA
The village of Deia is one of the most picturesque on the island. It is definitely worth visiting its colourful streets, enjoying its bohemian atmosphere and its panoramic views of the Deia cove and the coast.
In the morning, we recommend a visit to Robert Graves' House, where the famous writer found his muses during his stay in Deia. His long residence in the village has led many other artists to follow in his footsteps and visit Deia in search of beauty and inspiration.
If you are more interested in nature than in museums, you can take an excursion to Sa Foradada, a natural peninsula that can be reached on foot along a path full of viewpoints, including the Sa Foradada and Son Marroig viewpoints, which allow you to enjoy the immensity of the Mediterranean Sea.

DEIA COVE
Cala Deia, a small rocky beach with transparent waters, is one of the most unspoilt and beautiful coves on the island. You can also have lunch at the Cas Patró March restaurant (fish and seafood of the highest quality) and continue enjoying the morning on the beach.
VALLDEMOSSA
The village of Valldemossa is a charming little village in the heart of the Serra de Tramuntana. Its cobbled streets and medieval style, as well as its geographical location (in the middle of a beautiful valley) make Valldemossa an essential stop for any traveller.
Among many of its most beautiful spots is the Royal Charterhouse of Valldemossa, the palace and former residence of King Sancho I of Mallorca. In addition to the palace, its neoclassical church with frescoes painted by a relative of Goya's stands out. The Valldemossa Charterhouse is a very interesting visit not only because of its proximity and access (in the centre of the village), but also because of its King Juan Carlos Gardens, a haven of pure nature to enjoy a break.
If you get hungry, don't hesitate to try the coca de patata, a light sweet bun, native to Valldemossa, delicious with ice cream or hot chocolate.
Other treasures that Valldemossa has to offer are the Frédéric Chopin and George Sand House Museum, an incredible cultural visit that gives you access to the room in the monastery where the composer Frédéric Chopin and the writer George Sand lived for three months in 1838.
To end the day, we suggest a short excursion to the Ses Puntes viewpoint. Located about 700 metres from Valldemossa, it is a hiking route that offers beautiful panoramic views of the Serra de Tramuntana and the coast and promises an unforgettable end to the evening.
From the Aimia Hotel we propose these unique places in Mallorca for you to visit in a single day trip: Deia and the beautiful views that inspired artists such as Robert Graves, Sa Foradada, next to the vast Mediterranean, as well as Cala Deia, a quiet cove surrounded by mountains, and Playa Llucalcari, an idyllic, little frequented beach where you can relax without worries, and the small village of Valldemossa and its Real Cartuja (Royal Carthusian Monastery).

If you have any questions about transport or things to do in these villages, we will be happy to help you at reception and answer all your questions, so don't hesitate to speak with us!