Discover the best beaches near Sóller
Immerse yourself in the Natural Beauty and Aquatic Fun of Port de Sóller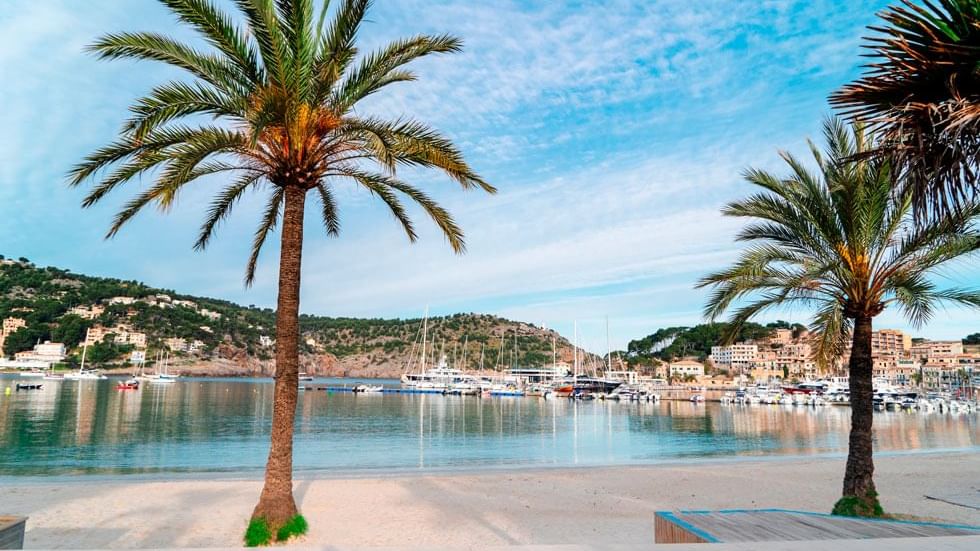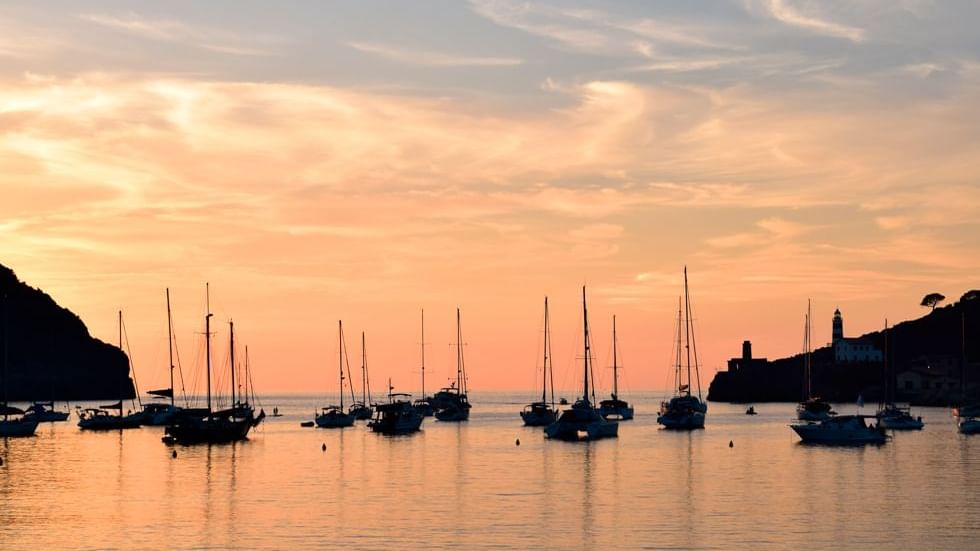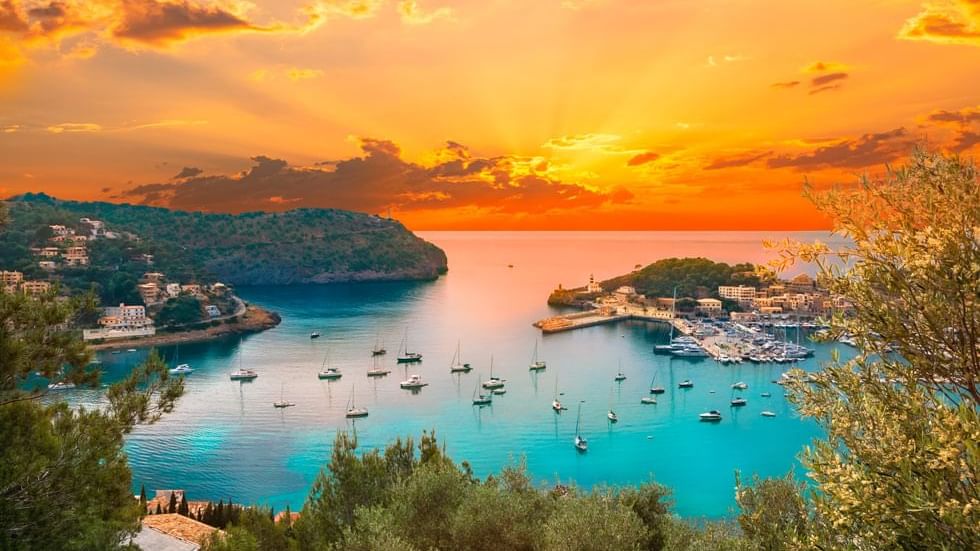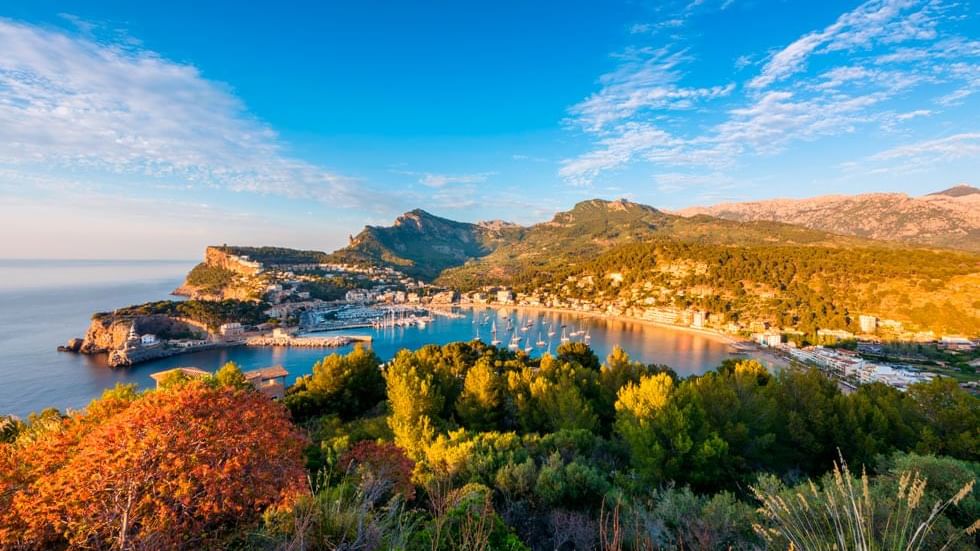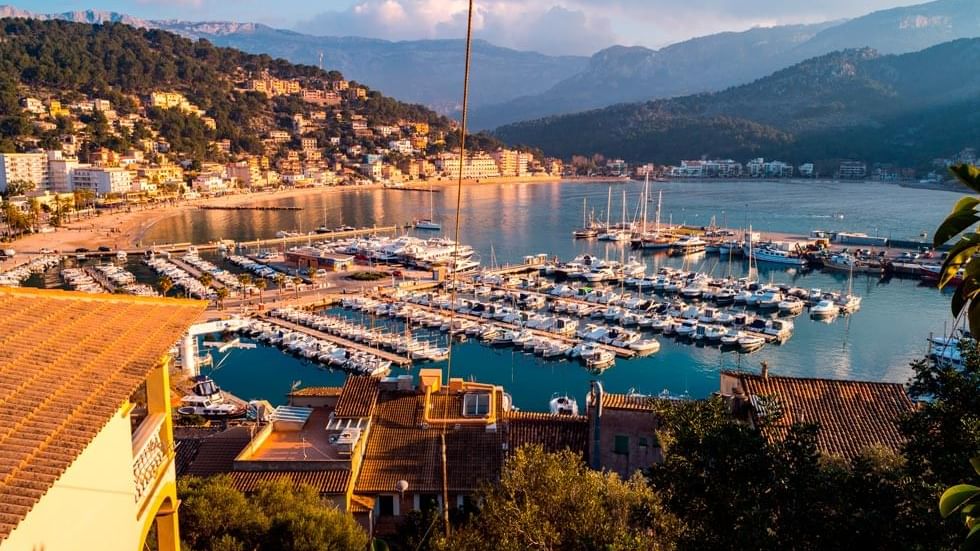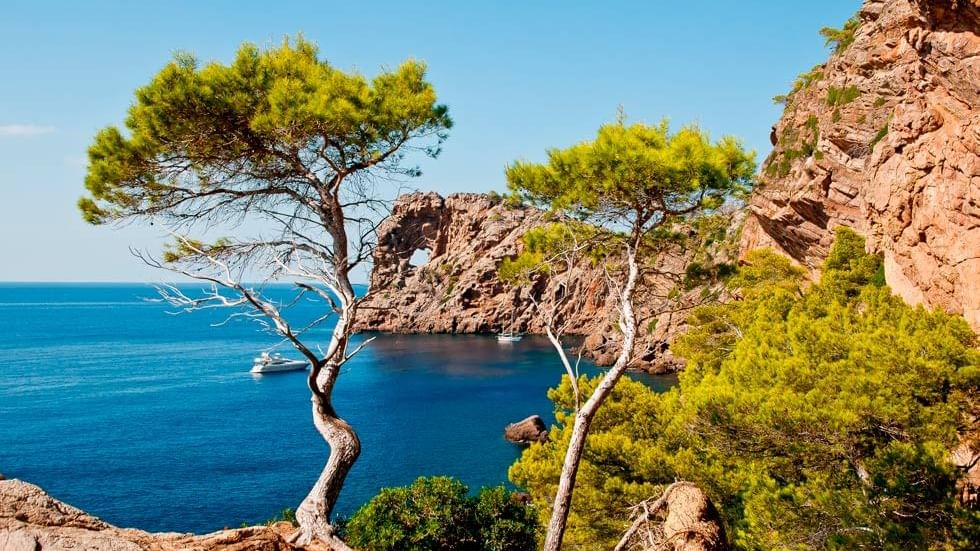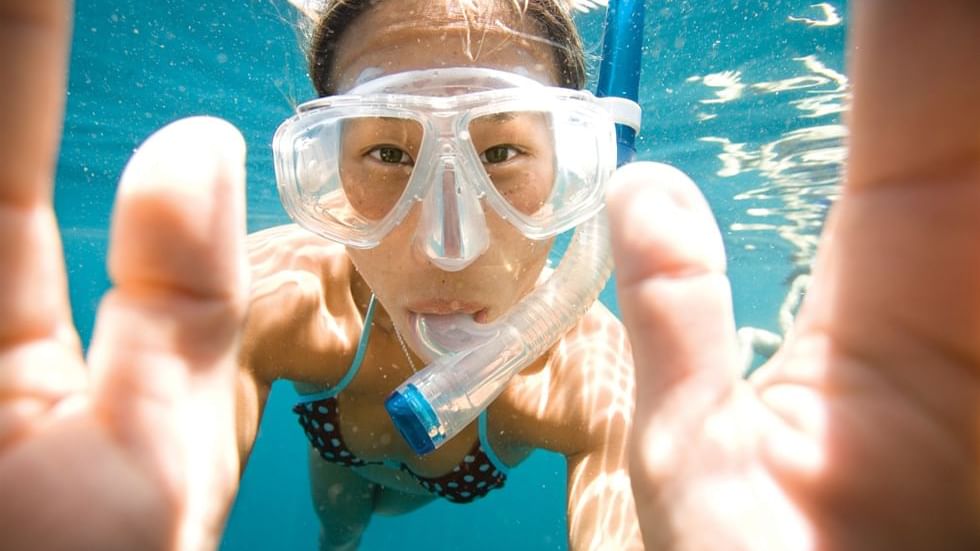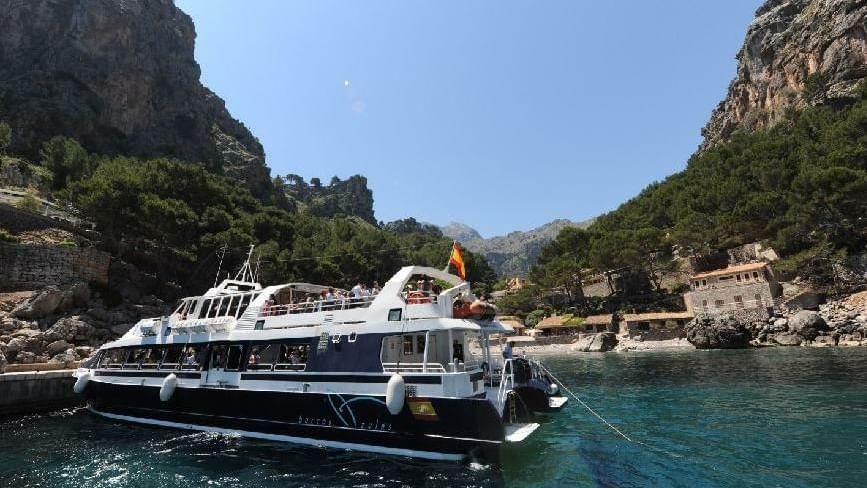 Discover the best beaches near Sóller

Enjoy a day at some of the most beautiful coves in Mallorca such as Playa d'en Repic, Cala Deia, Cala Tuent, Llucalcari and Port de Sóller.
If Mallorca is known for anything, it is for its traditional gastronomy, its history and its hidden and almost secret beaches, surrounded by pure nature. From the Aimia Hotel we bring you a series of small coves near Sóller that you can visit during your stay and discover some of the most beautiful corners of our island.

Can Repic Beach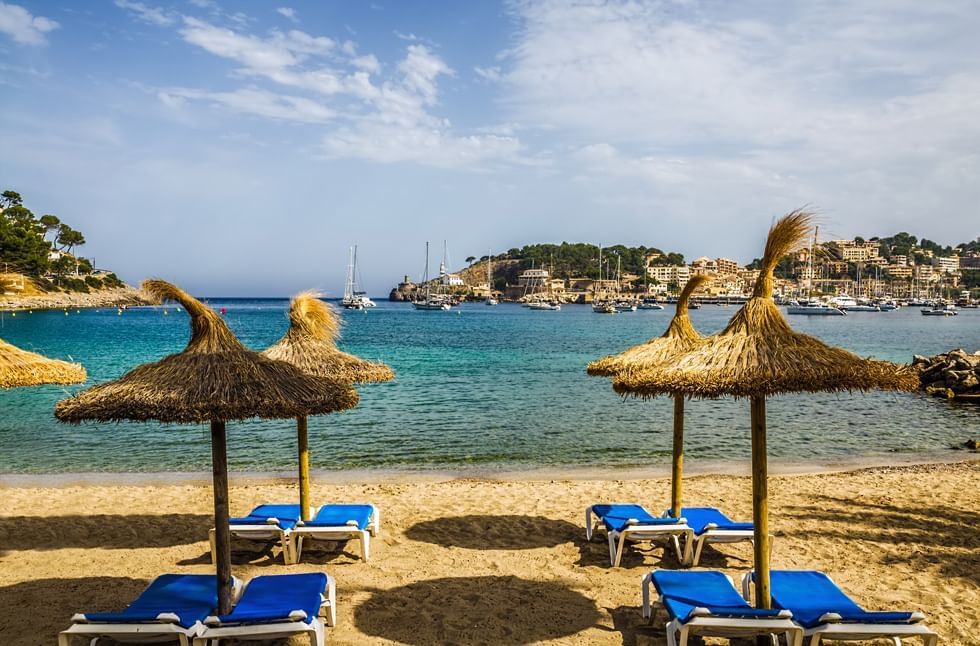 Playa d'en Repic is a cove of white sand, close to the town centre and the Port de Sóller promenade. It has a car park and access to public transport, as well as a wide range of water activities (pedal boats, snorkelling, etc.) and sun loungers and parasols, making it an ideal beach for spending the day with the family.

Port de Sóller

Port de Sóller is an iconic and essential place to visit if you are in town, especially in the off-peak seasons (May, June, September, October) to enjoy the views and stroll in peace and quiet.
Whether with family or friends, there are countless activities to do in Port de Soller during the day:
Boat trips: always an original way to visit the Mallorcan coast. You can hire a boat or set sail on one of the boats that leave for Torrent de Pareis, in Sa Calobra, a natural torrent that crosses the Serra. There are also other nearby coves to visit by boat (or by hire car, another cheaper option) such as Llucalcari beach, Cala Deia, a small cove in the heart of the mountain, or Cala Alconàsser, an idyllic beach between Sóller and Deia, where as well as a breathtaking view of the Serra and the turquoise sea, you can enjoy an excellent meal in the restaurant Béns d'Avall.
Diving: if you are a snorkelling enthusiast, there is an artificial beach annexed to Port de Sóller that will delight diving lovers. It is easily accessible via the harbour promenade, and offers a diving and scuba diving equipment rental service (Octopus Mallorca).
Gastronomic offer: Port de Sóller has a wide selection of restaurants and terraces for lunch or dinner, as well as a variety of cuisines (traditional, experimental, Mediterranean, fusion...) for all tastes and palates. For example, you can have a cocktail or a light snack at the Nautilus, on its impressive terrace overlooking the Mediterranean, sample the local cuisine at the Minibar Port de Sóller or the most Mediterranean option, the Airecel Restaurant.

Cala Tuent Bay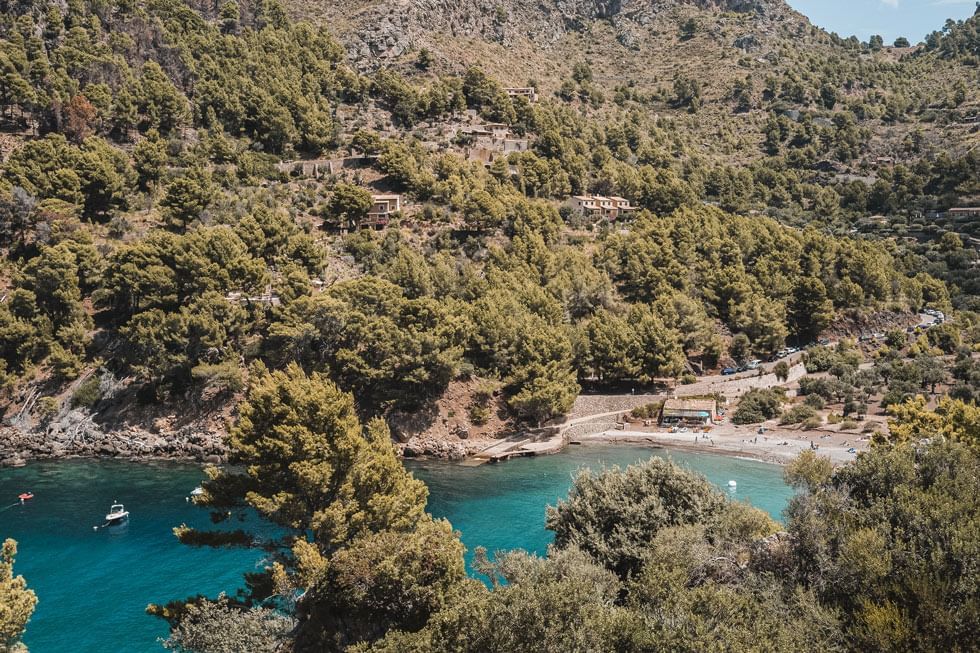 If you prefer to spend a quieter day away from the tourist centre, we recommend you visit Cala Tuent, a small, somewhat secluded beach, which is well worth a visit for its spectacular scenery: embraced by the Serra de Tramuntana mountain range, Cala Tuent has a small pine forest under which you can take shelter from the sun and spend a pleasant day swimming in its transparent waters, surrounded by pure nature. You can also enjoy authentic Mallorcan cuisine in the Es Vergeret restaurant.

From the reception of the Aimia Hotel we will be delighted to advise you on any questions you may have about these beaches near Sóller, whether it be transport, timetables or activities to do. Do not hesitate to enjoy its unique natural environment so close and accessible.