Touring the north coast of Mallorca: a day trip to Valldemossa by car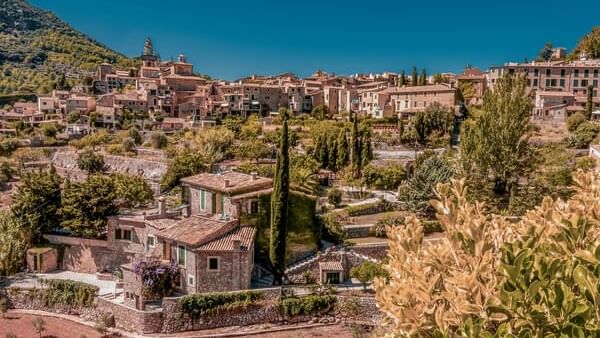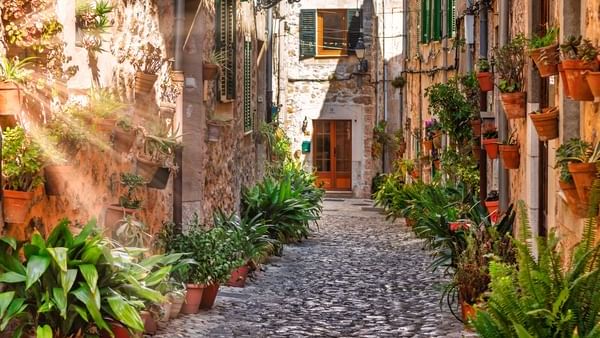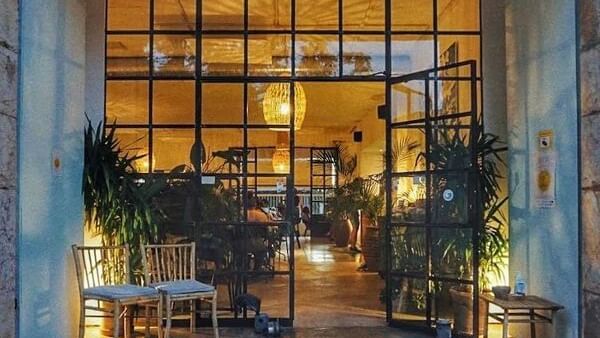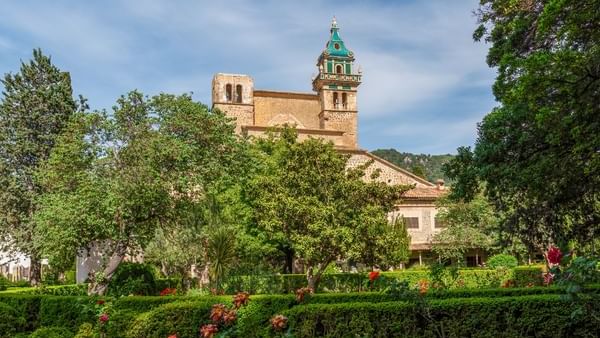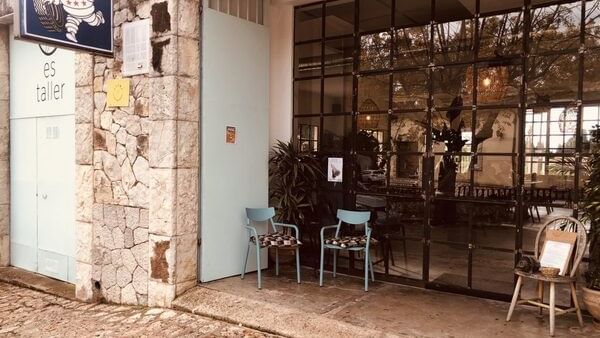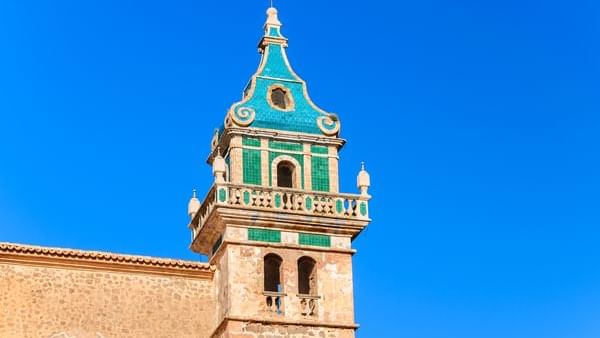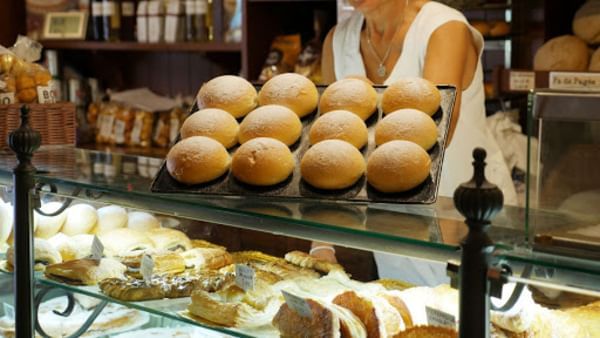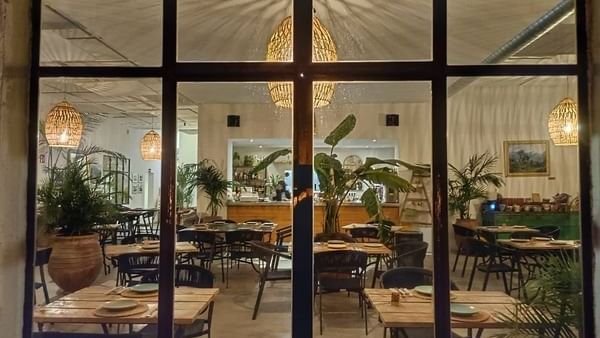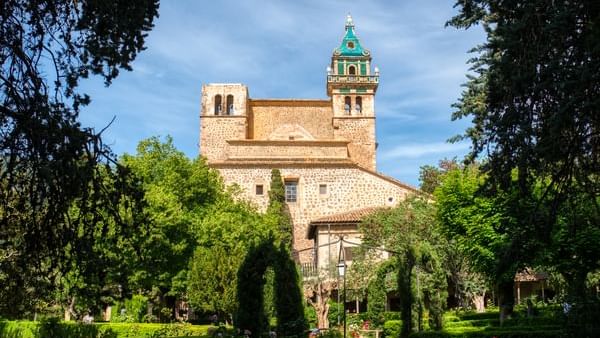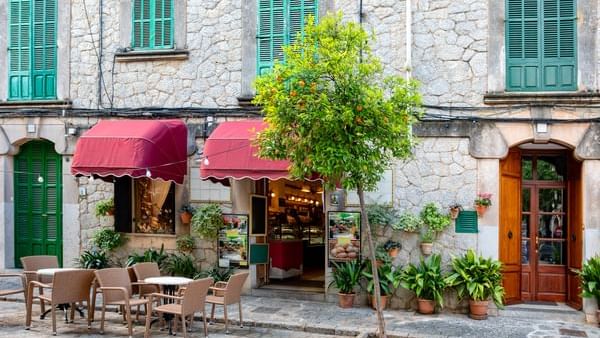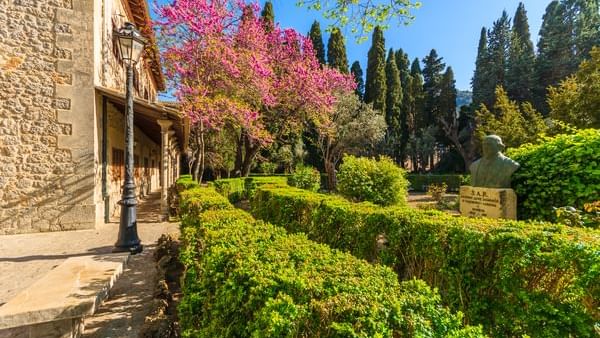 It is during the late autumn and winter months when the municipalities of the Serra de Tramuntana stop receiving the majority of visitors and tourists. As a result, most of the shops and businesses close during this time of the year. However, the low season also gives us the chance to enjoy these picturesque villages of the Tramuntana at a much more relaxed and peaceful time of year. A perfect time to get to know the north coast of Mallorca with landscapes that are only reflected during these months of the year. But if we have to talk about an ideal municipality to visit during these months, we must undoubtedly talk about Valldemossa. A municipality located very close to Sóller that between the months of November and February becomes a truly magical place. A place that conveys a unique atmosphere that brings us closer to Christmas and where we can enjoy its gastronomy and history. So today we are going to talk about how to visit the municipality of Valldemossa by car in one day.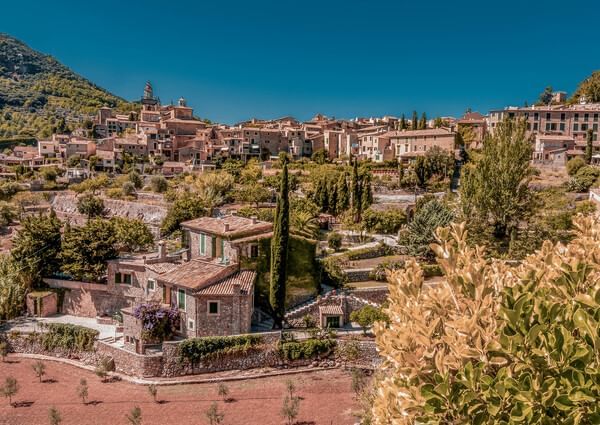 FROM AIMIA HOTEL TO VALLDEMOSSA
To start our visit to Valldemossa we will leave the Aimia Hotel with our car in the direction of the Deià road, which we will take at the turn-off located on the main road to Sóller, a little further on from the Monument roundabout on the right. Once there, follow the winding road along the Tramuntana coast towards Deià until you reach Deià after about 15 minutes. Once here, we can stop to visit the municipality, - discover more information about Deià in our article: Excursion to Deià. One of the most charismatic villages in the Tramuntana mountains--, or continue our journey in the direction of Valldemossa. So, cross Deià by car and continue along the same road in the direction of Valldemossa until you reach, after another 10-12 minutes, the Valldemossa petrol station, located at the entrance to the municipality on the coastal side. Once here, turn left and after about 300 metres turn left again to park your car.
WALK ALONG VIA BLANQUERNA AND LA CARTOIXA
Once we have parked our car, we will begin our walking tour of this fantastic municipality. To do so, we will move towards the small square of Bartomeu Estaràs, located right next to the Banca March. Once here, we will walk along the main shopping street of Valldemossa: Via Blanquerna. A picturesque cobbled street full of shops and with a few cafés where, after walking almost halfway along it, you will see a small oven on the right with a maroon awning called Ca'n Molinas. This is an oven where we recommend you stop to buy our typical Valldemossa potato cakes.
After your purchase, continue along Via Blanquerna until you reach Plaça Ramón Llull. At this point we turn right to climb a steep but short slope that leads us to Plaça Cartoixa. The largest square in the municipality where we can see the Church of Valldemossa and one of the most characteristic and important elements of this municipality: the Cartoixa of Valldemossa.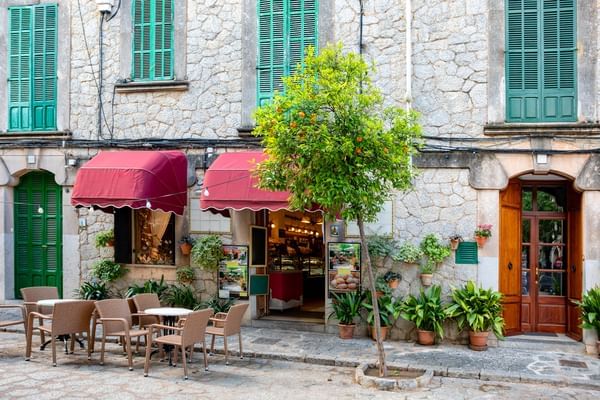 The Royal Carthusian Monastery of Valldemossa is a former 14th century monastery renovated in the neoclassical style. This place was founded as a royal residence, but in 1399 it became a monastery of the religious order of the Carthusians, which remained active until 1835, the year in which the ecclesiastical confiscations of Mendizábal were applied. It is currently open to the public, which allows us to get to know a very important part of Valldemossa's history and which we definitely recommend you visit. During our visit we will be able to see this monumental complex, its spectacular gardens, the cloister, the church, the Palace of King Sancho, the municipal museum and the halls (which can currently be reserved for private events). Furthermore, La Cartoixa was home to Chopin and George Sand, who stayed in two modest rooms in the Royal Charterhouse of Valldemossa for a few years after falling in love with this place in the Tramuntana, described in the words of the musician himself as the "most beautiful place in the world". Today, we can visit cell number 4 in person, where the artist stayed, as well as the room where he installed the piano that he ordered to be brought from Poland and with which he composed a good part of his famous Preludes, short musical pieces that marked a milestone in his career.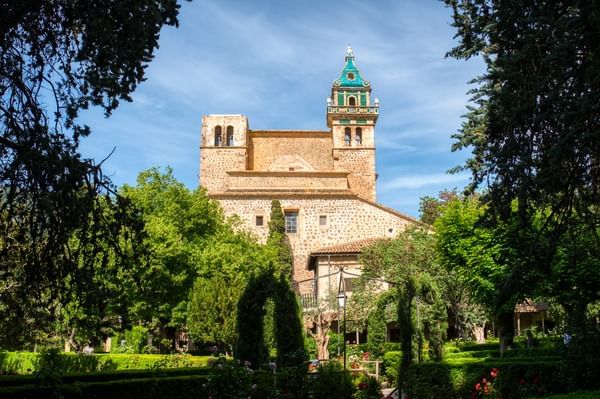 THE VIEWPOINT OF VALLDEMOSSA BEFORE LUNCH
After our interesting visit to La Cartoixa de Valldemossa, we will continue our walk, returning once again to Plaça Ramón Llull to go along Carrer de Jovellanos to another very special place in this municipality: El Mirador de Valldemossa. Located at the end of Carrer de Ramón Llull, in a small square that can be reached after crossing an old open gate, this viewpoint offers spectacular views of the southern side of Valldemossa.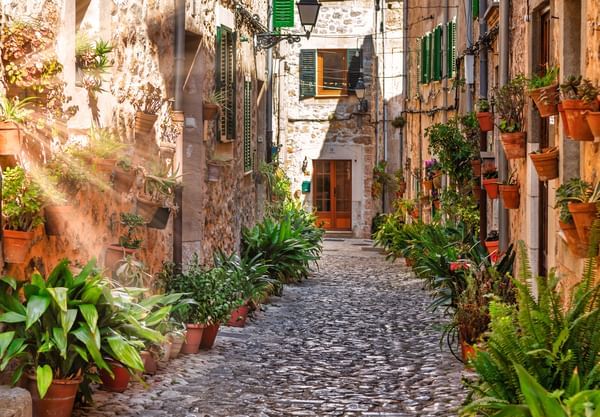 After our stop we will head back to our car until we reach the restaurant Es Taller de Valldemossa, located on Carrer de Santiago Russiñol. A restaurant located in an old mechanic's garage where we recommend you stop for lunch to enjoy Mediterranean and creative cuisine with local and seasonal products presented in tapas or main course format. Although we recommend you book in advance to secure your table. Finally, after our meal, we can opt for a stroll around this fantastic municipality and let ourselves get lost among its cobbled streets before taking the car to return to Puerto de Sóller along the same road to Deià after our visit to Valldemossa; one of the most magical villages in the Sierra de Tramuntana.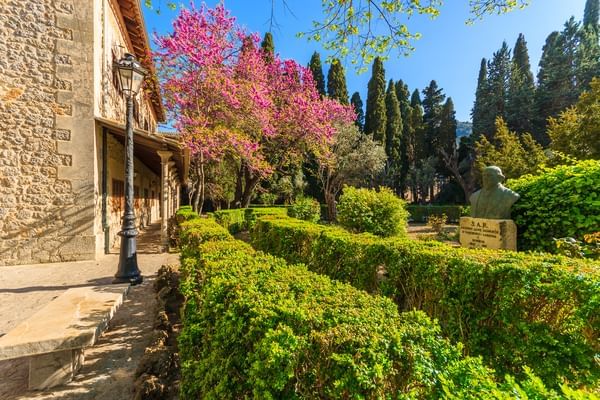 If you are staying at the Aimia Hotel and would like more information about this or other towns in the Tramuntana region, please do not hesitate to ask our reception team, who will be happy to help you.

INFORMATION OF INTEREST
| | |
| --- | --- |
| Duration of the journey by car Port de Sóller - Valldemossa via Carretera de Deià: | 30 minutes |
| Timetable La Cartoixa de Valldemossa: | Monday to Friday from 10.00 am to 5.00 pm & Saturday from 10.00 am to 4.00 pm |
| Ticket prices La Cartoixa de Valldemossa: | General Admission: 12.00€ VIP ticket: 18.00€. |
| Web La Cartoixa de Valldemossa: | https://cartoixadevalldemossa.com/en/home/ |