15FEB Aimia Hotel enter the Alvotel Group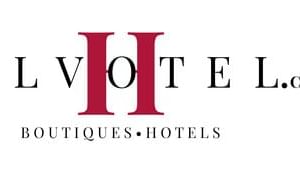 We are thrilled to announce that starting from February 2017 the Aimia hotel was sold to the French group Alvotel. (www.alvotel.com) 

The Alvotel hotel group was created by the Le Mer family. Alvotel owns a dozen hotels that benefit from a privileged geographical location and where the common aim is to preserve their authenticity. They are mainly in France, with two new additions in Spain:
The Château Hotel du Colombier in Saint-Malo Brittany 
The Élysées Flaubert hotel, Hotel Volnay, Hotel Albe Bastille, Hotel Albe Saint Michel, Hotel des Écrivains and Hotel Lenox Montparnasse in Paris
Gran Hotel Soller and Aimia Hotel, both on the Spanish island of Mallorca in the Balearic Islands 
Alvotel is a human-sized company that, while pursuing development, has preserved the values and commitments laid down at its creation. The proposal: not a chain, but a collection of comfortable and relaxing 3 and 4-star hotels that are places of character and authenticity with their own distinct personalities and unique atmospheres. 
These top-of-the-range establishments are ALVOTEL's ambassadors and its vision for the hotel industry: a remarkable degree of exigency and an abiding sense of hospitality.
The Aimia Hotel has joined this big family of individual hotels and, as you may have checked this season 2017, we are keeping the same philosophy, the same level of excellence and also the same personality as before. This is all due to keeping the same staff, and even finding some new colleagues who have joined the Aimia family this year, who are eager to meet our wonderful guests in 2018.
The Aimia is still the same Aimia, with our attention to detail and our aim to make sure that your holidays will be an unforgettable experience, our purpose to offer the most relaxing stay or the most thrilling sport experiences, and our interest on showing our guests the genuine taste and culture of Mallorca.
In this new adventure, we are really glad to walk hand by hand with our fellow colleagues of Gran Hotel, an amazing five-star hotel in the center of our beautiful village, Sóller.
Joining the Alvotel group is also bringing new benefits to our guests and friends in the future. Please stay tuned for some future exciting news on form of bonuses and special promotions, also involving our partner Gran Hotel in Sóller. Do not miss the opportunity!