Get anywhere and beyond with TIB buses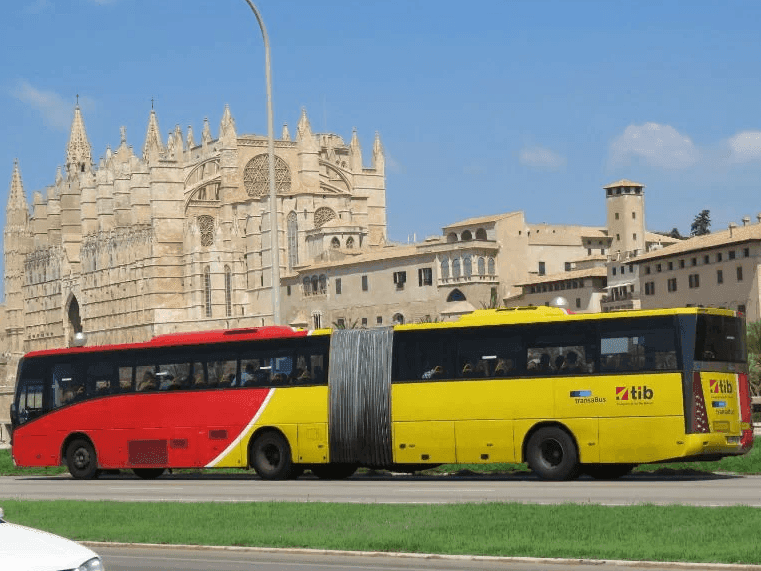 The TIB buses are part of the public transport system of the Balearic Islands. With them you can go almost anywhere on the island. Here yu can find the most popular routes that depart from Port de Sóller:
Palma Express - Line 204
This bus runs between Port de Sóller and Mallorca's capital, Palma, every 30 minutes on high season. The journey only takes 40 minutes and you will be dropped in Plaza de España, right in the city center. Here you can find some on the main touristic attractions as the Cathedral, the Royal Palace of La Almudaina or some of its iconic businesses and its many restaurants.
Lluc Monastery - Line 231
The Lluc Sanctuary is a monastery of the diocese of Mallorca and it has been a pilgrimage site for local people for a long time. From here you can start some surprising excursions and hiking routes. This bus line ends in Alcudia, another coast destination that is worth visiting.
Bus: Lluc L231 Only Summer


Fornalutx - Line 232
An authentic mountain village high up in the Serra de Tramuntana, above the valley of Sóller. It is often referred to as 'the most beautiful village in Spain' and its part of the UNESCO world site heritage.

Bus: Fornalutx L232


Deià - Line 203
The small village of Deià, home and heaven of many artists throughout many years, is located on the west coast of Mallorca and is one of the most beautiful villages on the island, perched on a mountain and with stunning views over the Mediterranean Sea.

Bus: Deià L203

Valldemossa - Line 203
The village at the top of Mallorca is probably the best known village on the island because the Polish composer Frédéric Chopin and his mistress, the French writer George Sand, lived in Valldemossa. Actor Michael Douglas brought this beautiful village back into the international spotlight a few years ago when he settled here for extended periods and opened a foundation here.

Bus: Valldemossa L203
Alcúdia - Line 231
Alcudia is a small town of 20,000 inhabitants located on a small peninsula in the northwest of the island. In the center of the village is the old town, a walled place that preserves the ancient architecture of the Majorcan middle ages. The area is also known for its sandy and rocky beaches.
Bus: Alcudia L231 Only Summer
The bus stop in Sóller is located in here, just a few steps away from the Aimia Hotel. Tickets must be paid when getting onboard. Both cash and contactless payments are accepted.
07108 Sóller, Balearic Islands, Spain 07108 Sóller Spain