Sanctuary of Lluc
A hidden gem in the hearth of the Tramuntana mountains.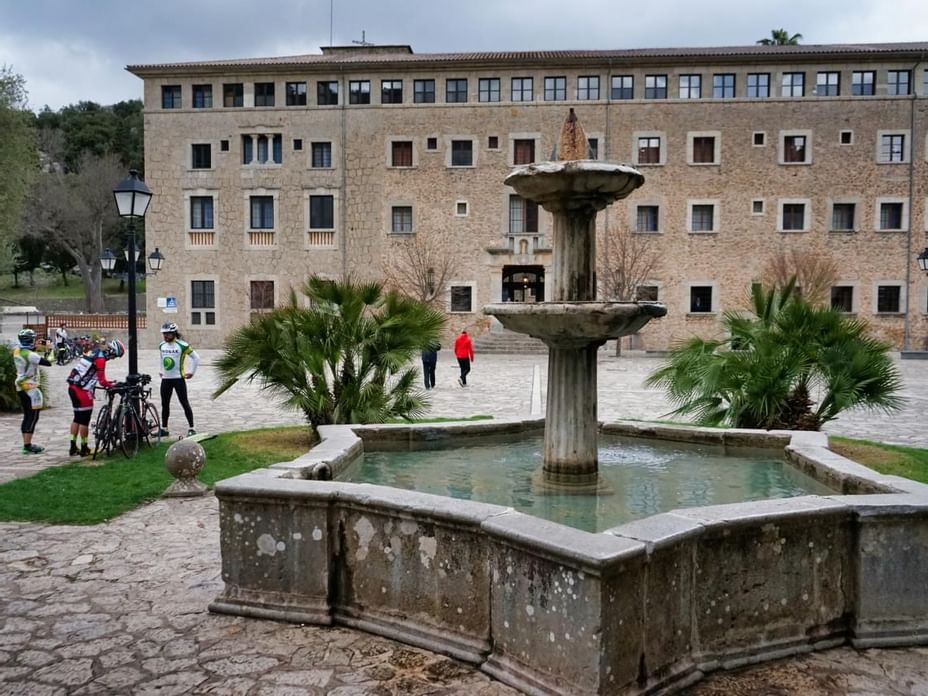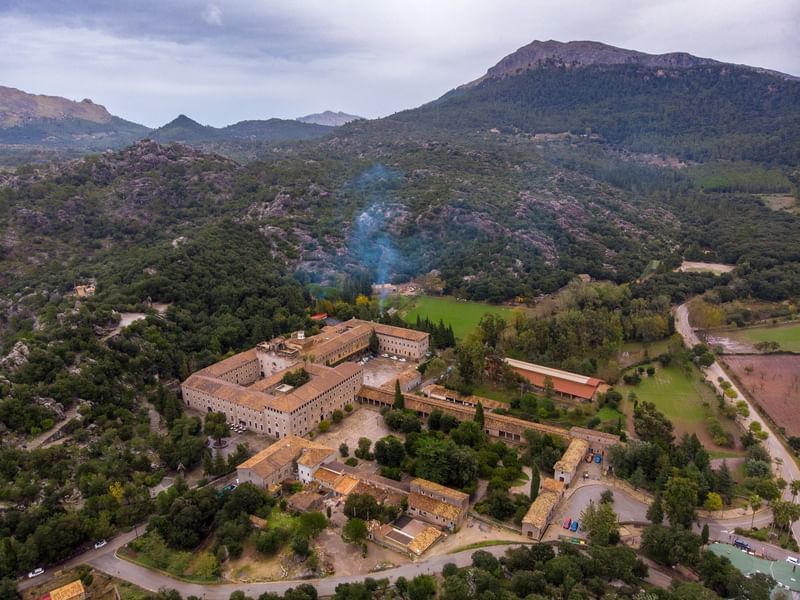 Located in Escorca, a town in the heart of the Tramuntana range, you can find the Lluc Sanctuary, an ancient pilgrimage site frequented by Mallorcans for a long time and nowadays converted into a tourist attraction both for its cultural heritage and for its architectural and monumental value. Discover a bit more of the true and hidden Mallorca by one of its folclorichal pieces: discover the Lluc Sanctuary.
The Santuario de Lluc is a monastery of the diocese of Mallorca. In this place you will be able to contemplate different places and discover some surprising ones. There you can also find a religious school where, home of Los Blauets de Lluc, a choir that sings religious songs in the basilica during mass celebrations. They usually perform at 13:15hrs, an event you can't miss when visiting Lluc.
In the surroundings of Lluc you can find:
The Basilica
Renaissance-style church. With a Latin cross plan, a single nave and three chapels on each side, a vault and a dome in the center of the transept. The arches and cantilevers are made of living stone.
Museum
The museum is comprised of 8 rooms: archeology, treasure, Mallorcan Alcove, Sacred Imagery, Ceramics, Josep Coll Bardolet, Pinacoteca and Textile Crafts.
Visiting hours: 10 a.m. to 6 p.m. (summer) and from 10 a.m. to 5 p.m. (winter)
Mount of the Rosary
There is a stone path that if you go up you will find a small cemetery and five stone monuments. When you get to the top you will have panoramic views of the place.
Duration of the short excursion 20 or 30 minutes.
Botanical Garden
On the bridge that leads inside the sanctuary you will see the entrance to the garden signposted. Native and endemic plants space.
Visiting hours: mornings from 10 a.m. to 1 p.m. and afternoons from 3 p.m. to 6 p.m.
Apart from being able to make all these visits you can find bars, restaurants and some shops.
Bus: Sóller - Lluc - Alcúdia
Plaça Pelegrins, 1 07315 Escorca Spain