Tripadvisor "Travelers' Choice Award" 2020
The Aimia Hotel Recognized Among Best hotels in Mallorca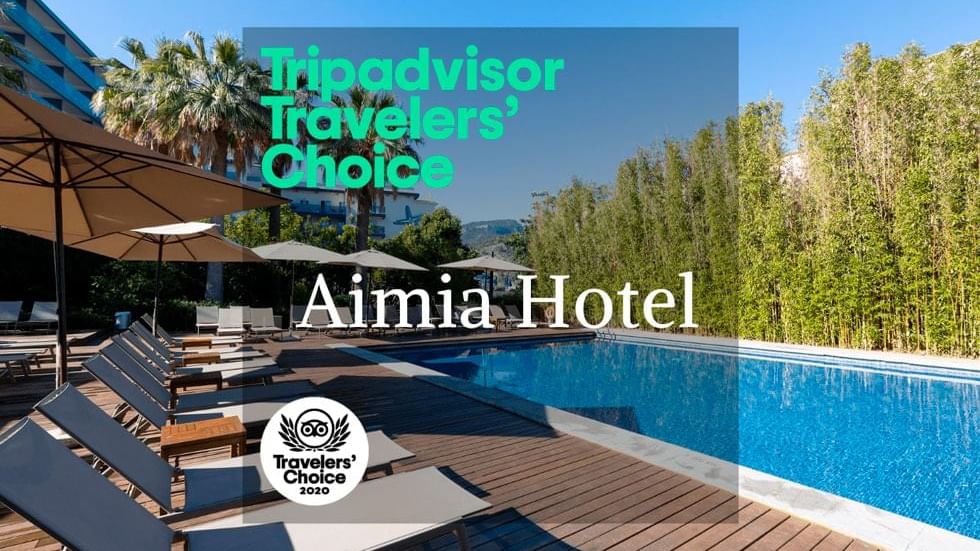 We are proud to announce you that the Aimia Hotel has just been recognized as a 2020 Travelers' Choice award-winner by Tripadvisor. 
Travelers' Choice winners are calculated based on the millions of reviews and opinions collected in a single year from travelers around the world on Tripadvisor. The awards take into account the quality and quantity of traveler reviews, and ratings specific to each award category.
Although it's been a challenging year for travel and hospitality, we want to celebrate with you our achievements and thank you especially for your consistent support. 
To see guests' reviews for the Aimia, please click here.